8th November 2019
During the day all of our pupils had the chance to visit the war memorial and lay a posy of flowers for remembrance.
22nd - 25th October 2019
Over the week years 2-4 enjoyed class team building days at FACT. An excellent time was had by all that attended.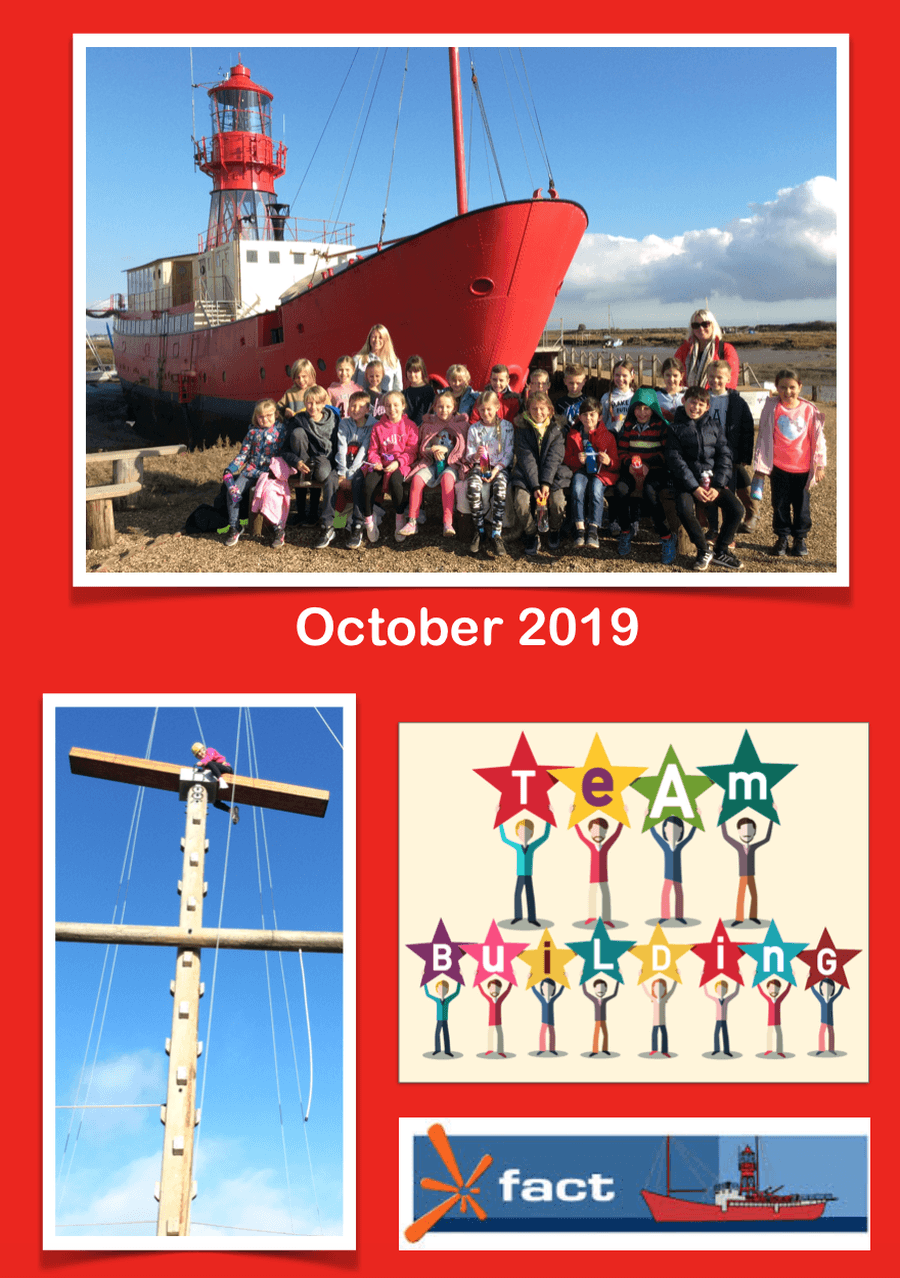 2nd October 2019
These photos are of Year 5 exploring the Solar System and Year 3 visiting Ancient Egypt. Lots of 'awe and wonder' moments were enjoyed!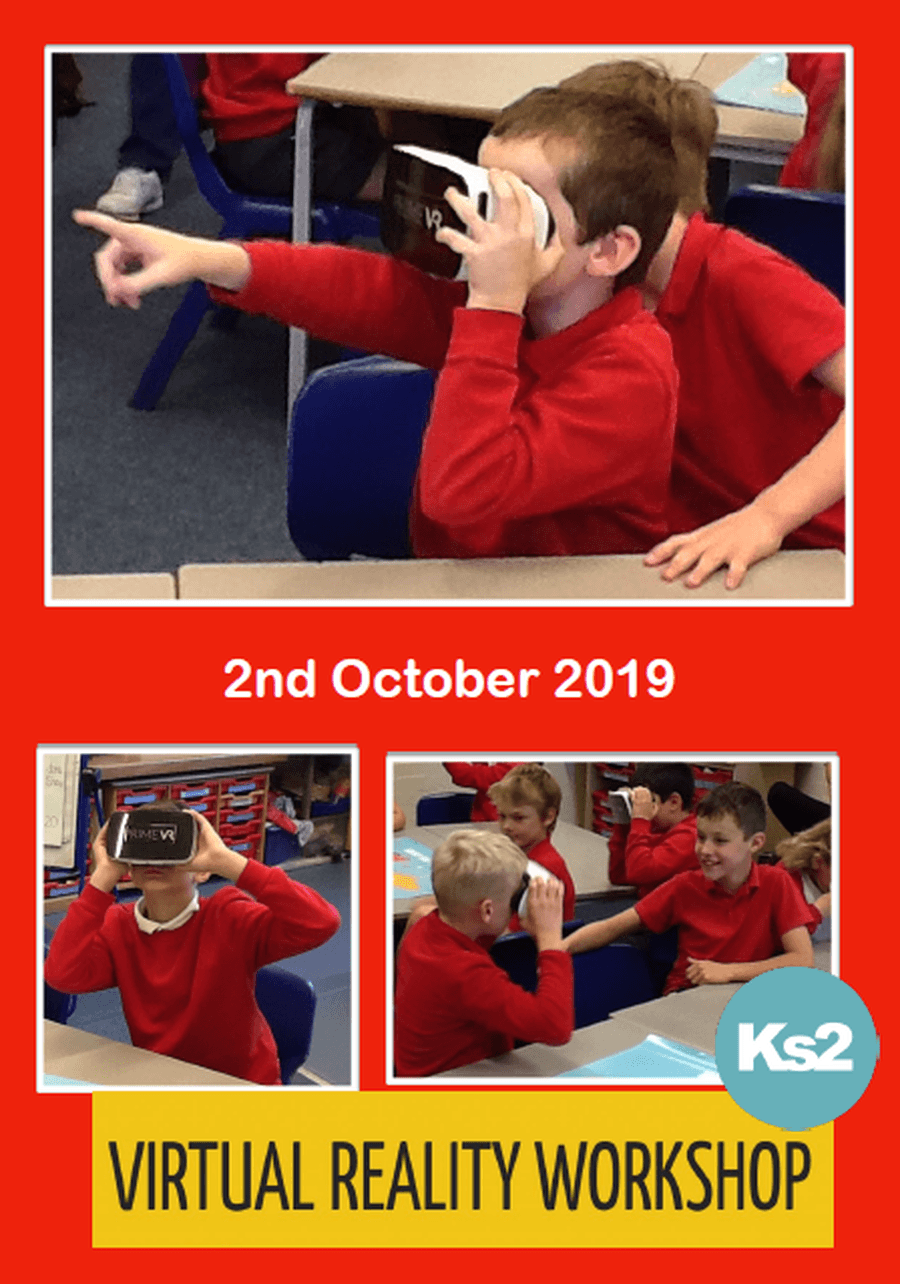 23rd September 2019
We welcomed many visitors from the villiage to our Harvest Tea. Pupils sang songs whilst our guests enjoyed a cake and a hot drink.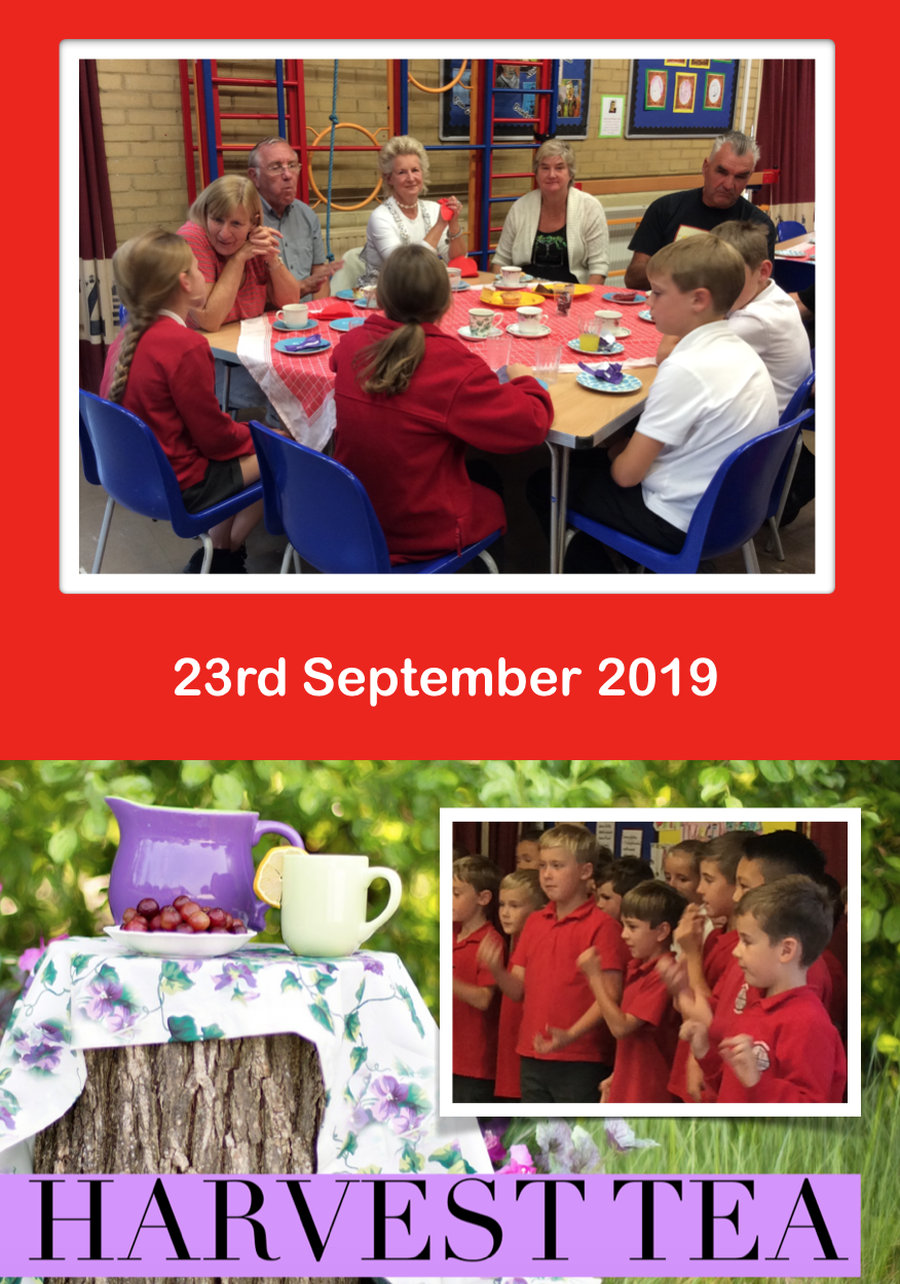 16th July 2019
Our year 1 + 2 classes visited the Salt pool, enjoying the sunshine, with their bucket and spades.
15th July 2019
Our year 1 + 2 classes had a swashbuckling fun day, dressing as pirates and taking part in many pirate themed activities.
June 2019
Our weed warriors have been working very hard this term, We have been planting strawberries, herbs, sunflowers and climbing plants, as well as doing lots of weeding and watering.
June 2019
Our year 6 pupil have taken part in bikeabilty during June. Well done to you all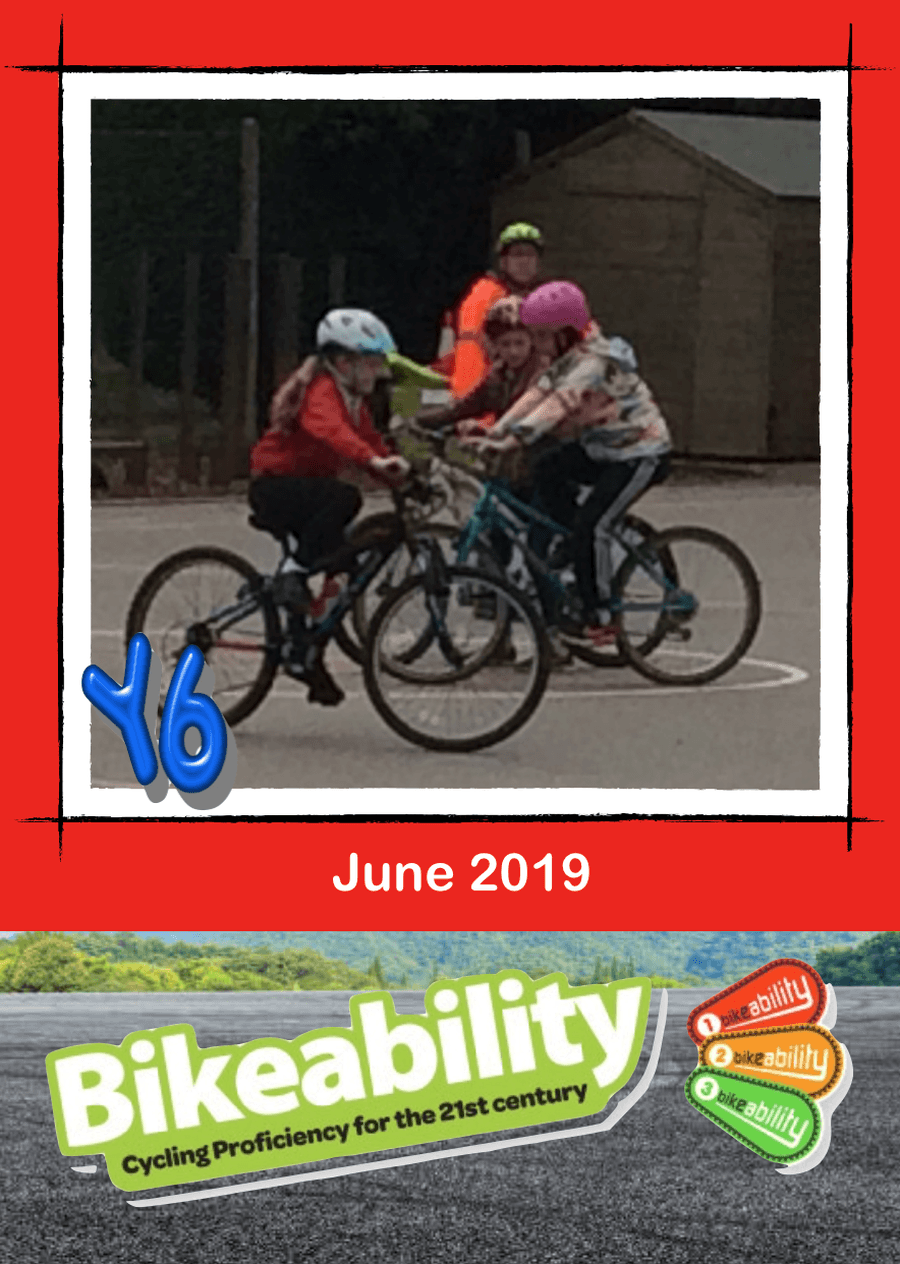 14th June 2019
This term, Year 3 Kahlo have been learning about Romans, Saxons and Vikings. The children created their own interactive museum, featuring artefacts, games, activities and quizzes.
The parents came to visit, followed by all the classes in the school. Everyone enjoyed learning about the different eras and trying out Viking roaring, Roman coin hunting and Saxon weaving.
20 May 2019
Miss Marsh took 8 of our Key Stage children to Great Totham to take part in a Ballroom dancing workshop. The children were a little apprehensive about what was going to be expected of them! The girls were particularly worried about having to dance with the boys! As it was, all of the children had a great time and thoroughly enjoyed their first experience of Ballroom Dancing. Well done to you all.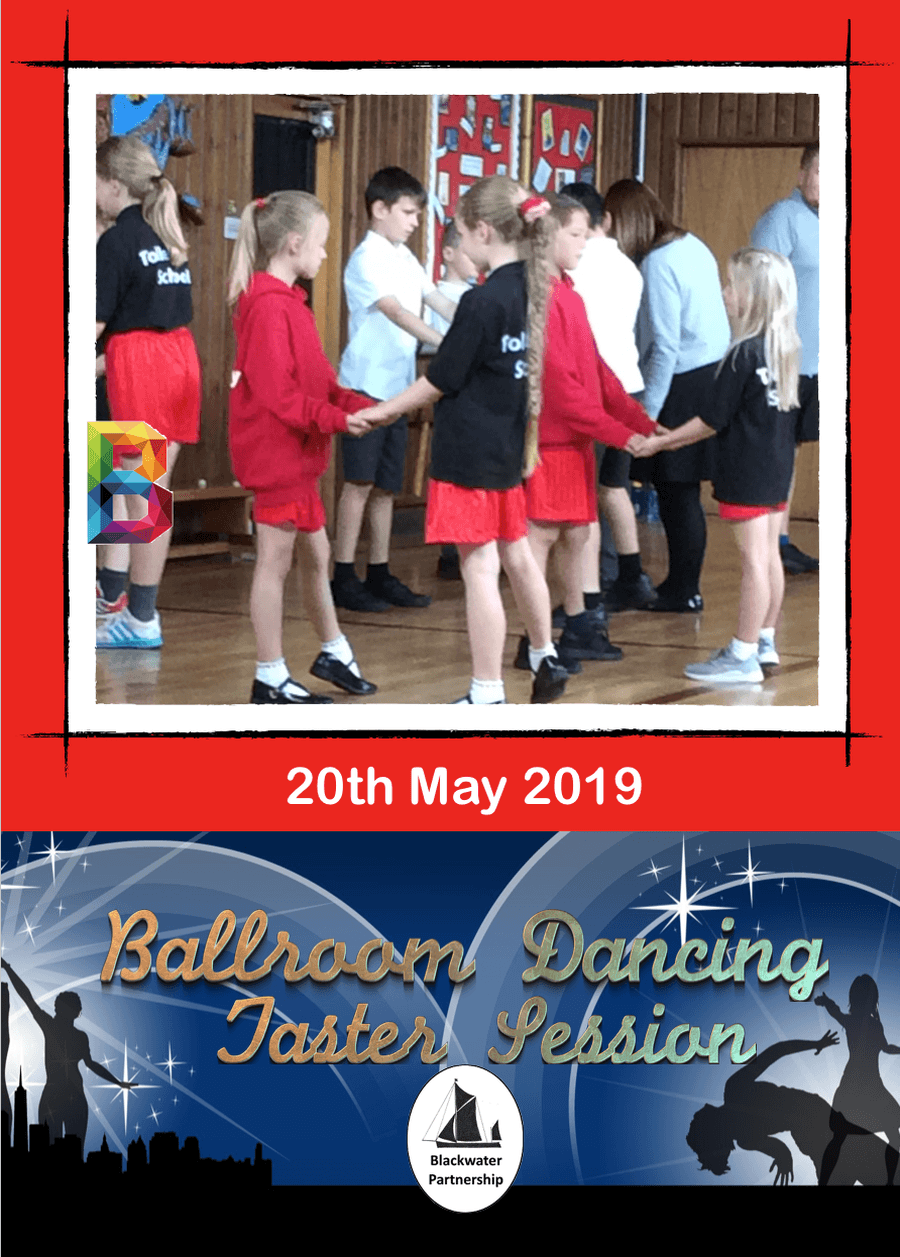 25th April 2019
Our year 3 School council attended the Moot hall in Maldon as part of a joint visit with the Blackwater partnership of school.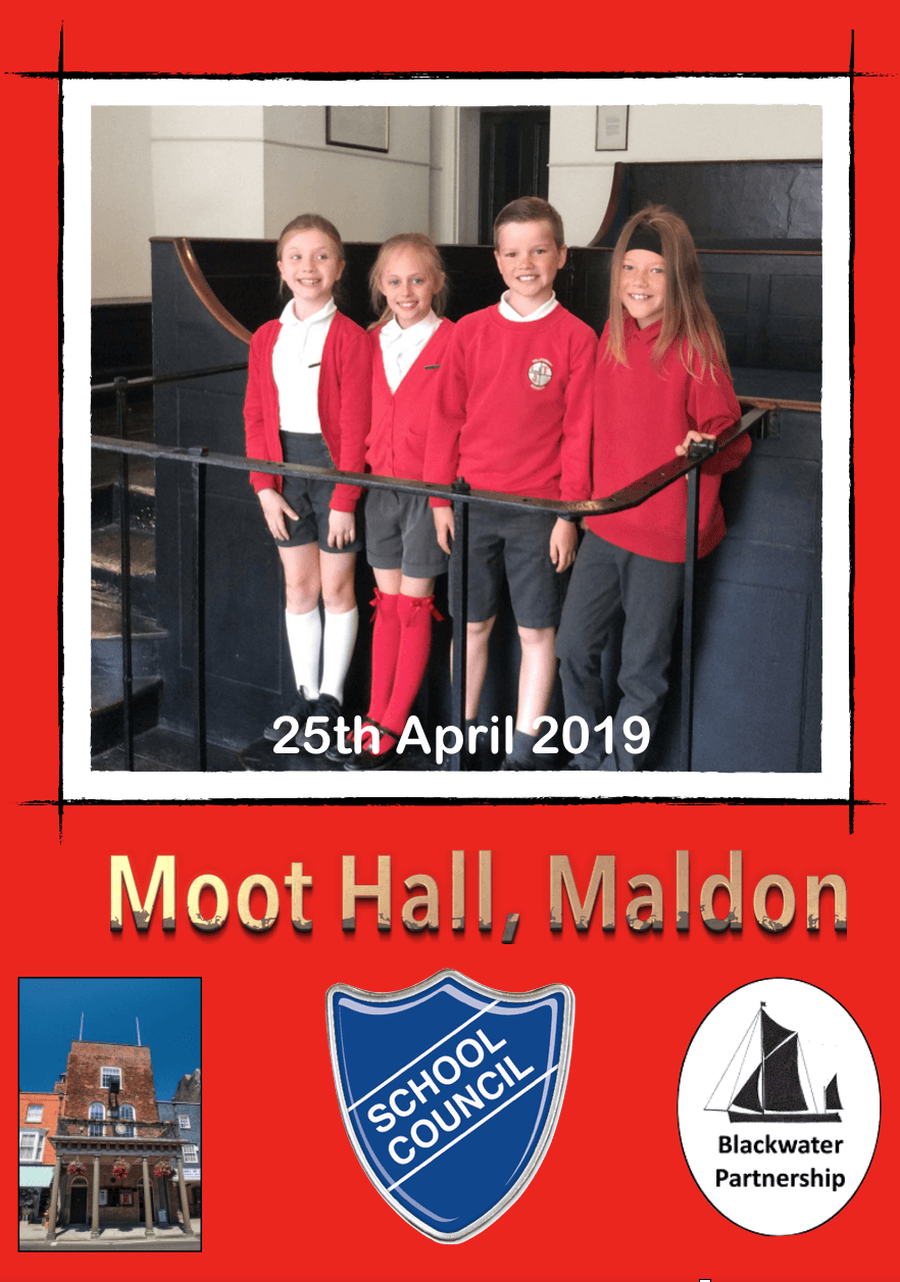 5th April 2019
All of our children had a fantastic Easter WOW day enjoying a variety of activities throughout the school.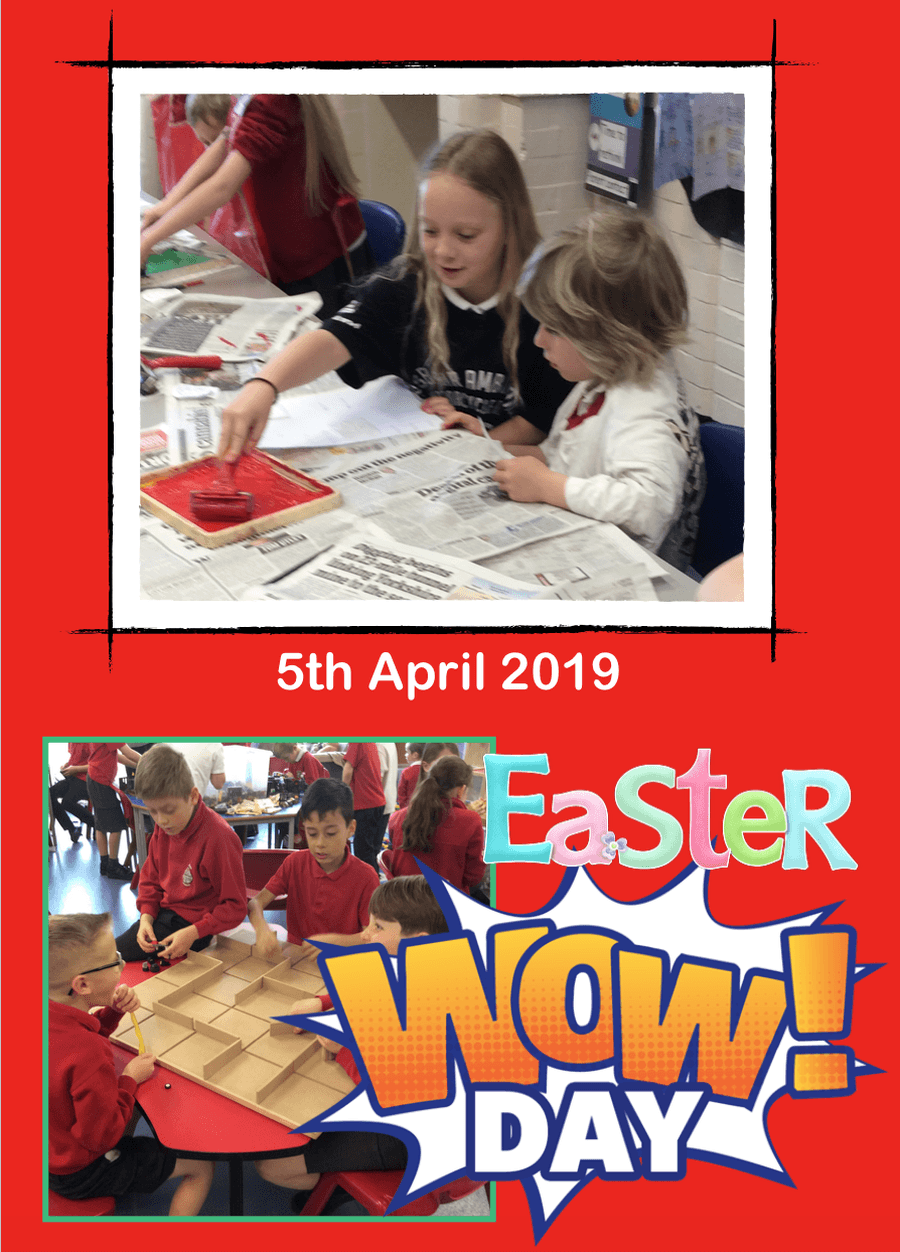 5th April 2019
Well done to all of the children who made an Easter hat for our parade. All of the hats were fantastic and it was obvious that a lot of time and effort went in to them all. The staff had the tricky job of choosing one winner from each class.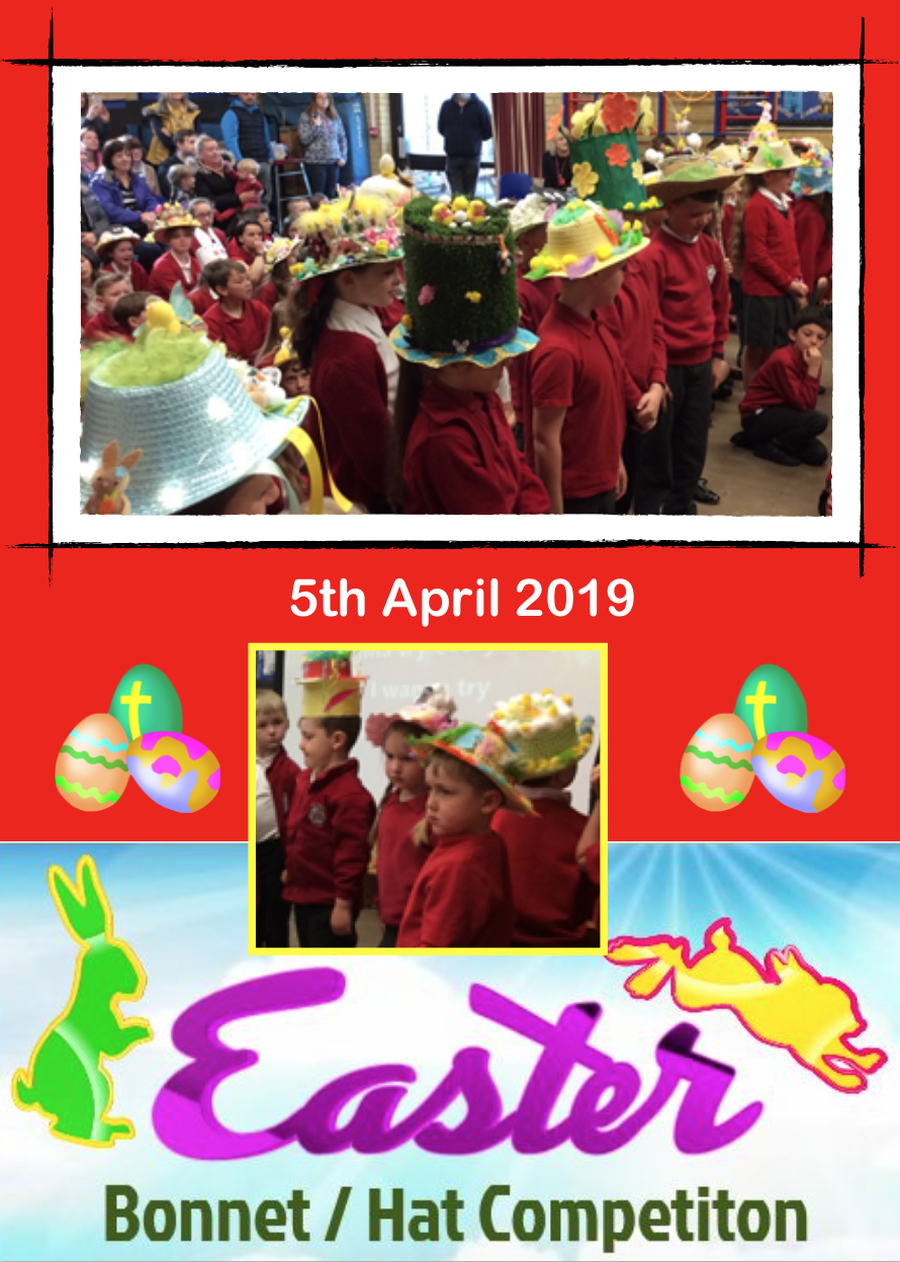 3rd April 2019
Our year 3 classes visited Danbury Park. Our ranger taught the children about rocks and soils with some very hands on activities - including collating and sorting rocks, building our own earth out of rocks and mud and creating diagrams of the soil layers.
2nd April 2019
The TPA and our very own Chef Mrs Bowden hosted a family fruit carving workshop.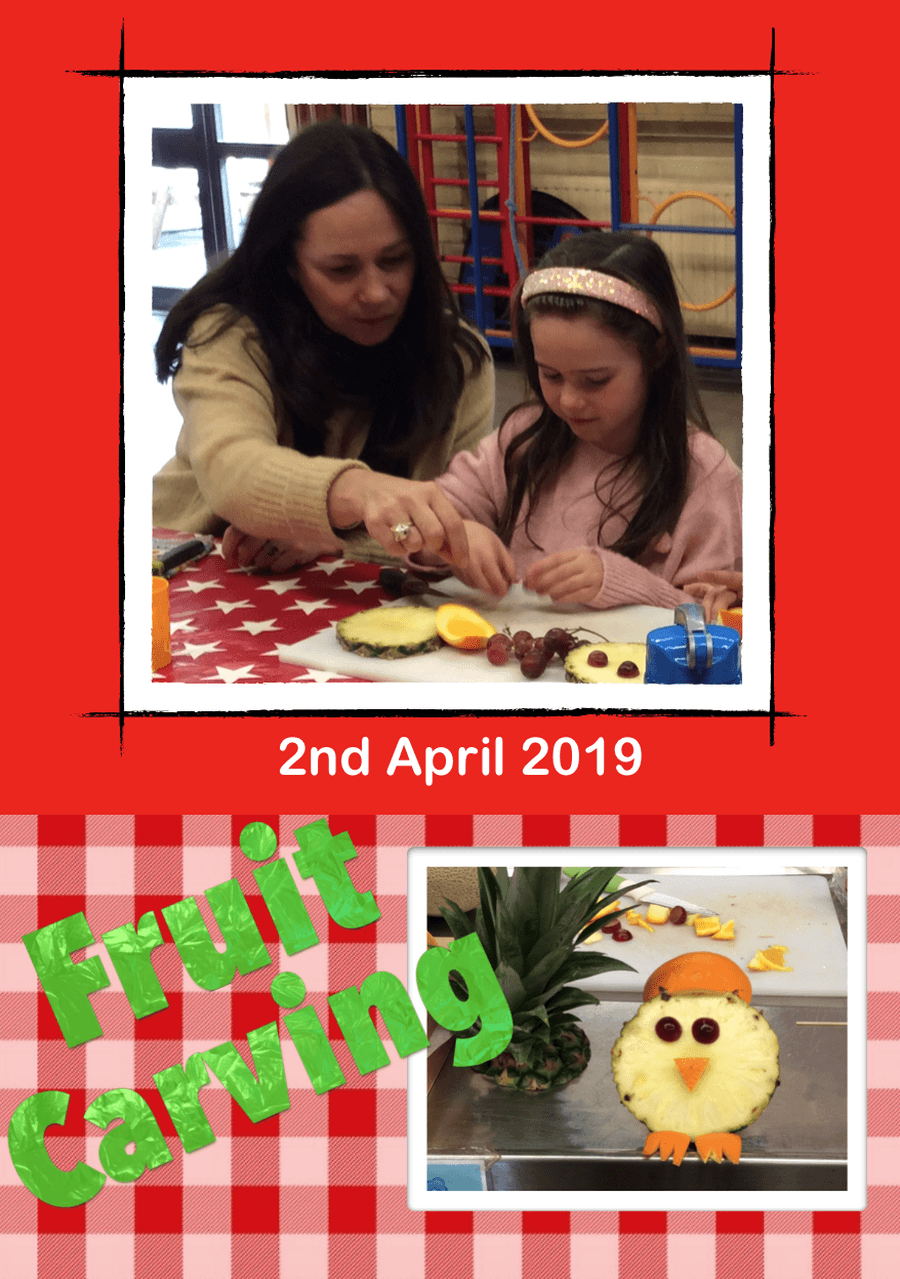 2nd April 2019
We arranged 3 special afternoons for our lovely Mums to come and enjoy a cream tea with their children. The scones were all provided by our fabulous Chef Mrs Bowden.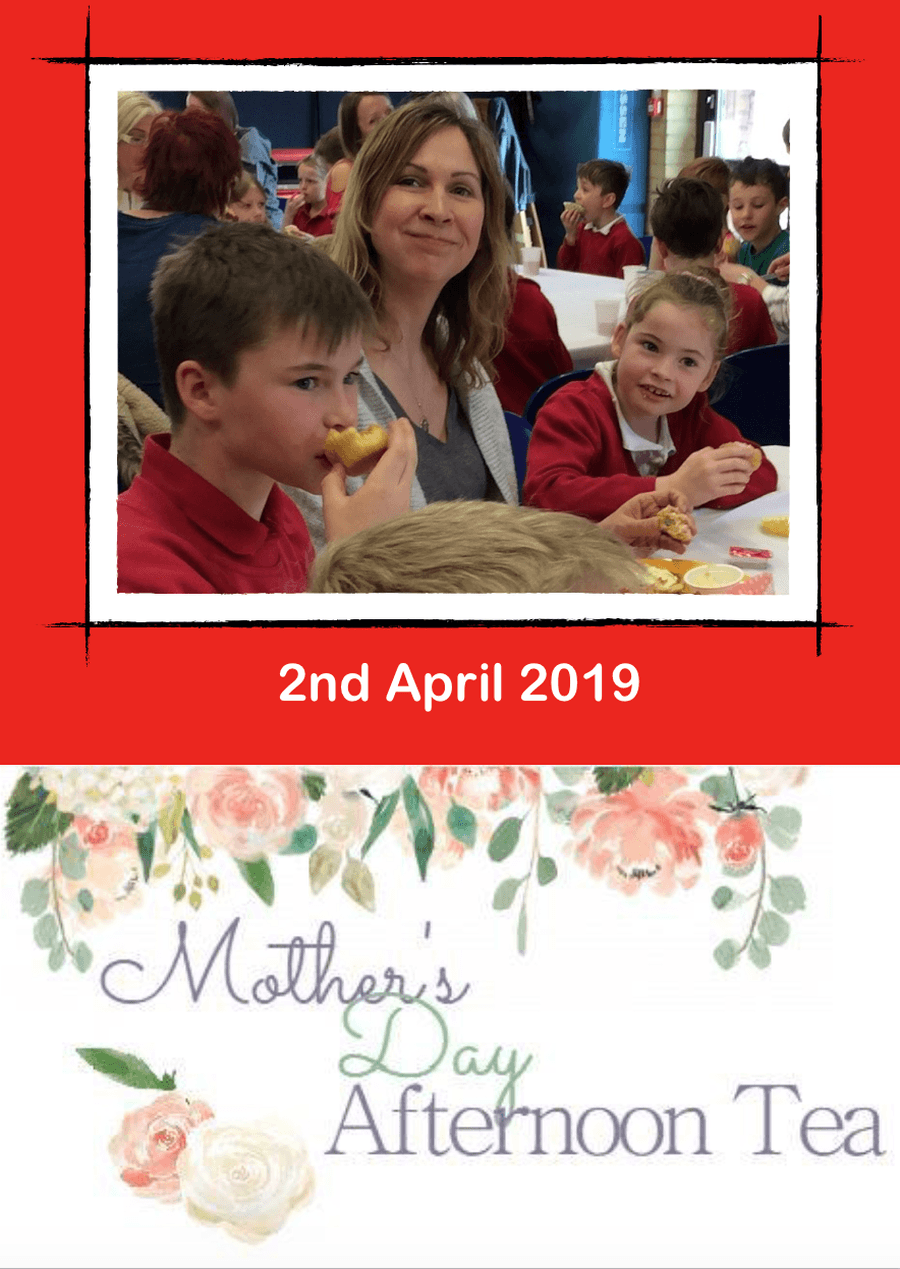 22nd March 2019
Our year 3 Kahlo class visited Mell farm. They where lucky enough to see a variety of new born animals.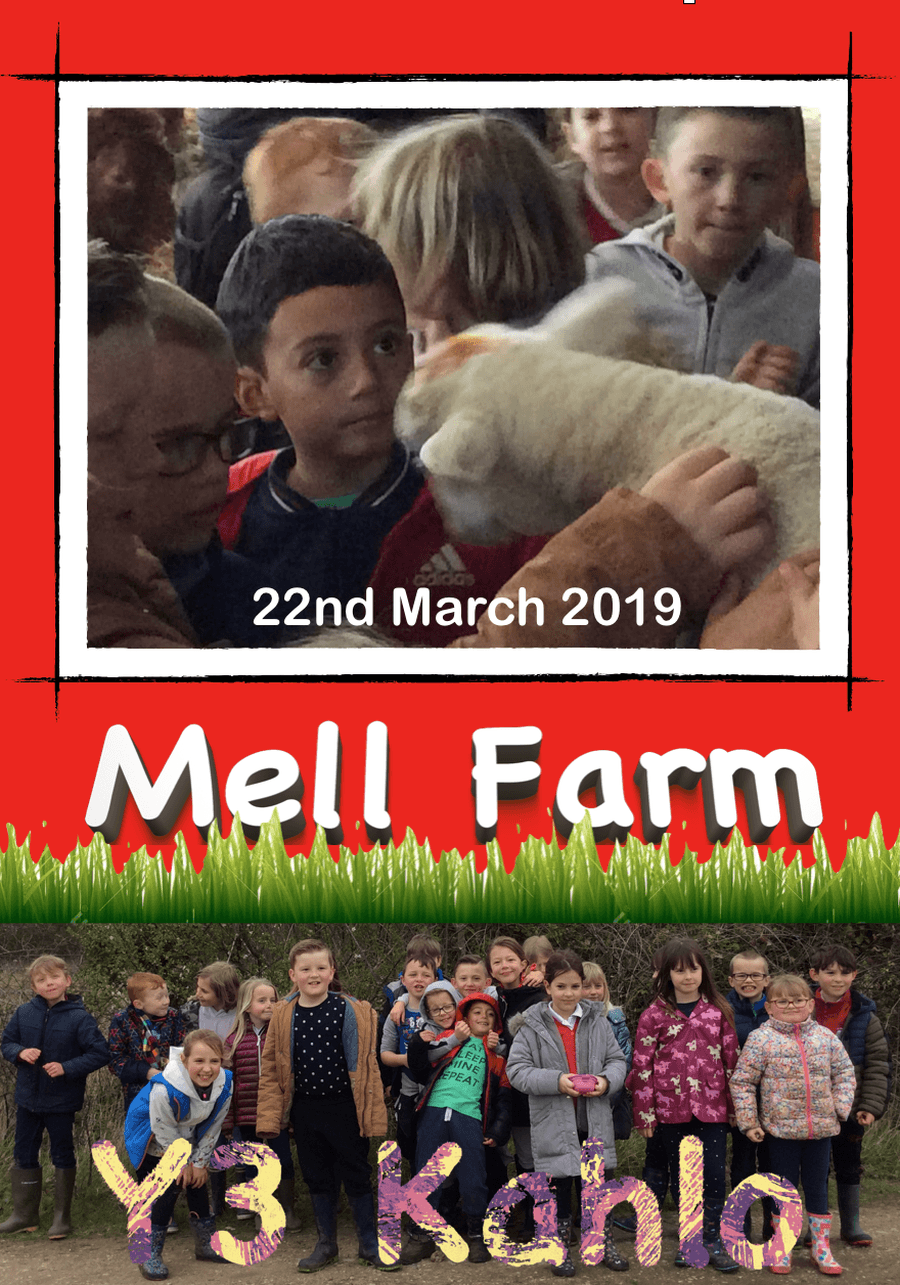 21st March 2019
It was wonderful to see so many children (and staff) dressed up as characters from their favourite books. The day was all about books. The staff had planned a variety of engaging activities from a range of books, teachers visited different classes to share some of their favourite children's stories and we welcomed parents who read with their children at the end of the day. A great day was had by all.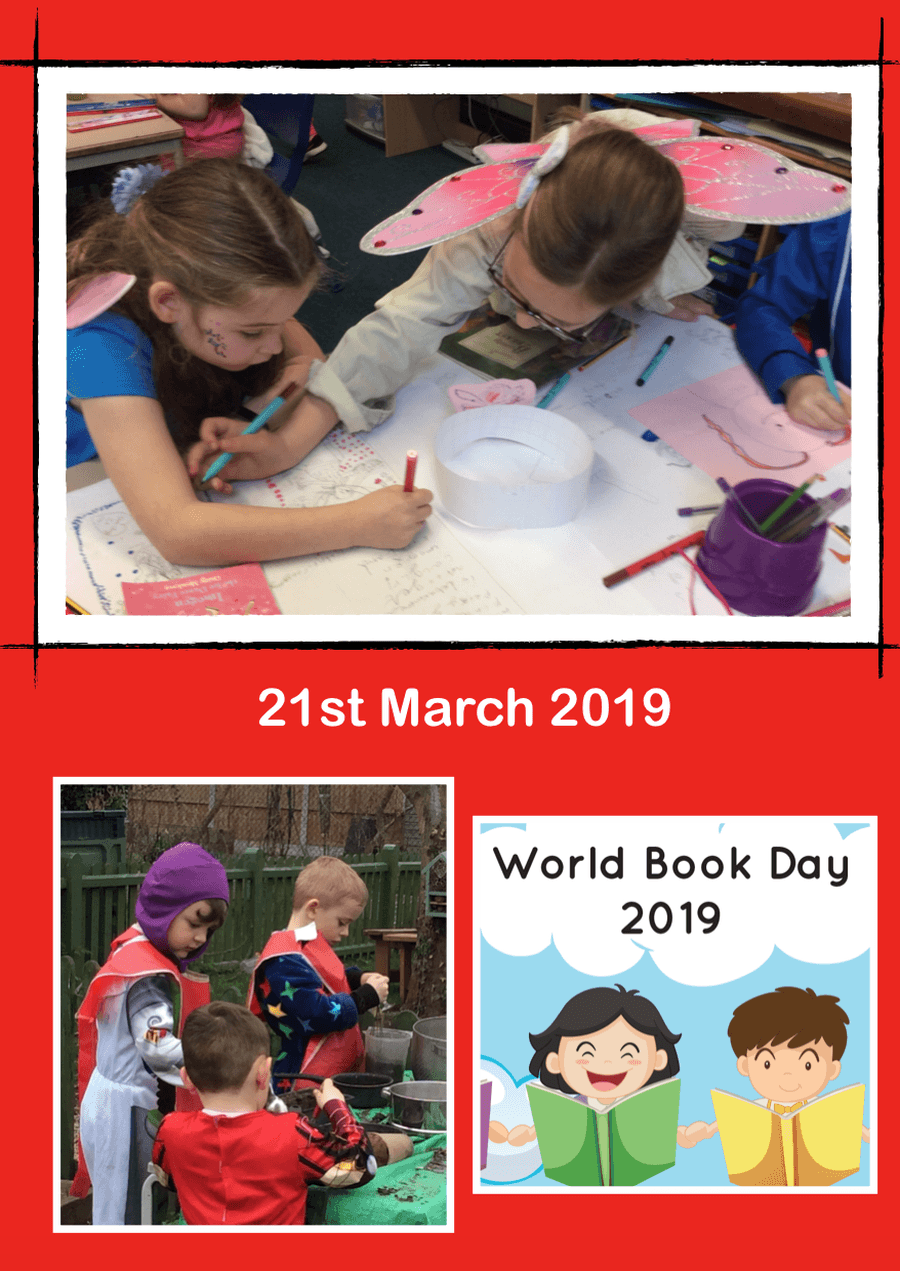 6th March 2019
As a School we celebrate World Maths day. All the children took part in a variety of activities.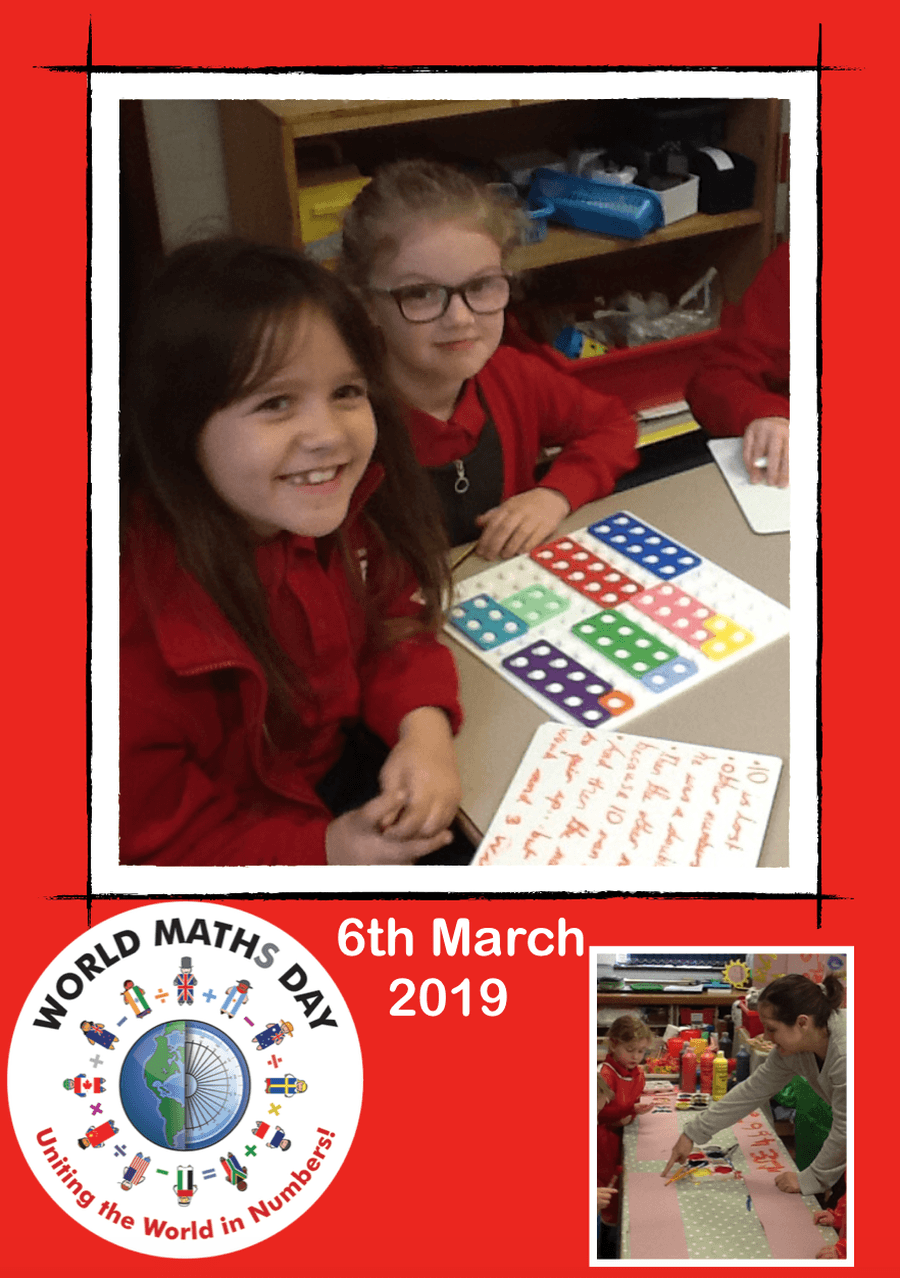 5th March 2019
Representatives from each class took part in our pancake race. Everyone did really well and we thank you for coming along to cheer them on.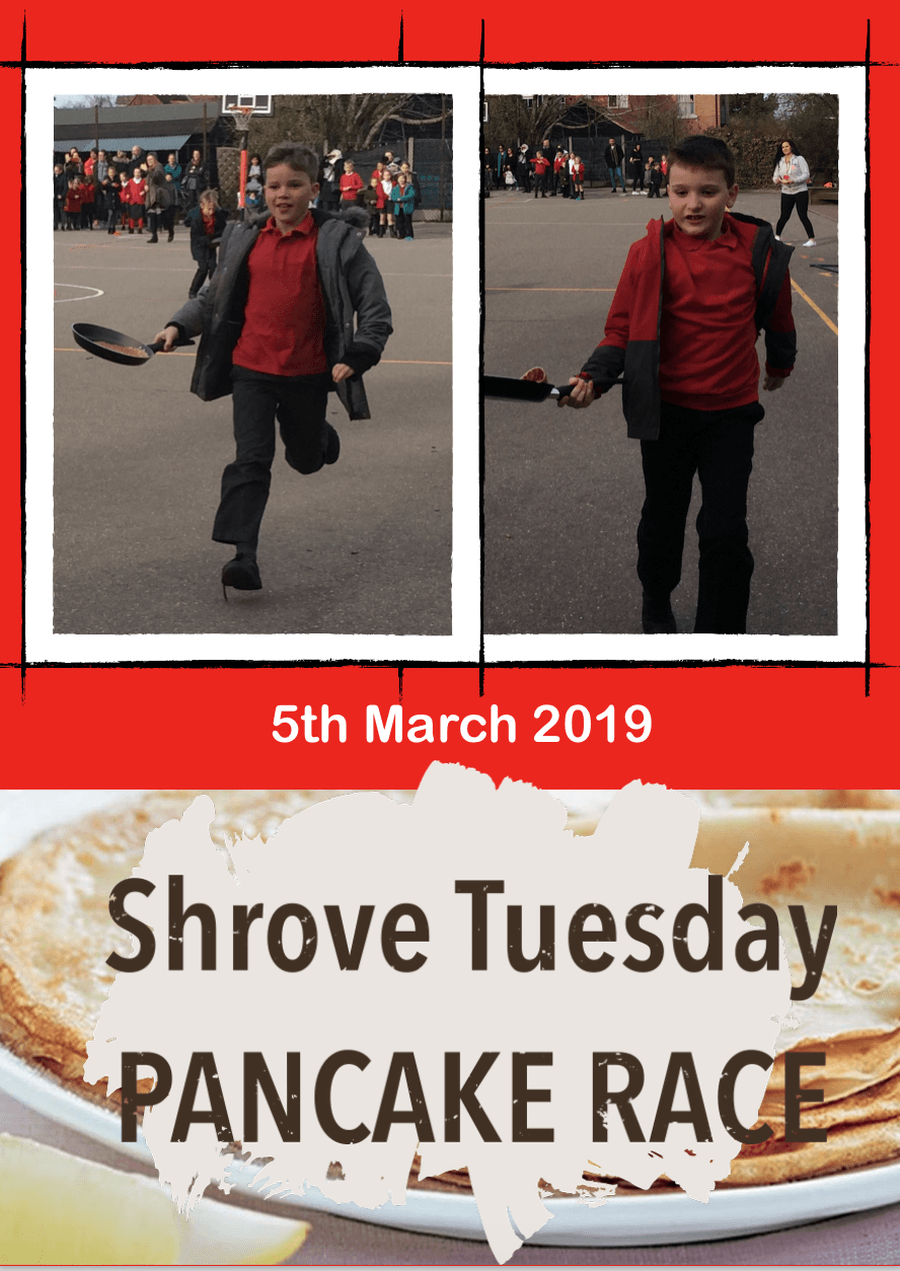 13th February 2019
The School Council representatives from years 4-6 visited the Houses of Parliament along with other members from the Blackwater Partnership of Schools.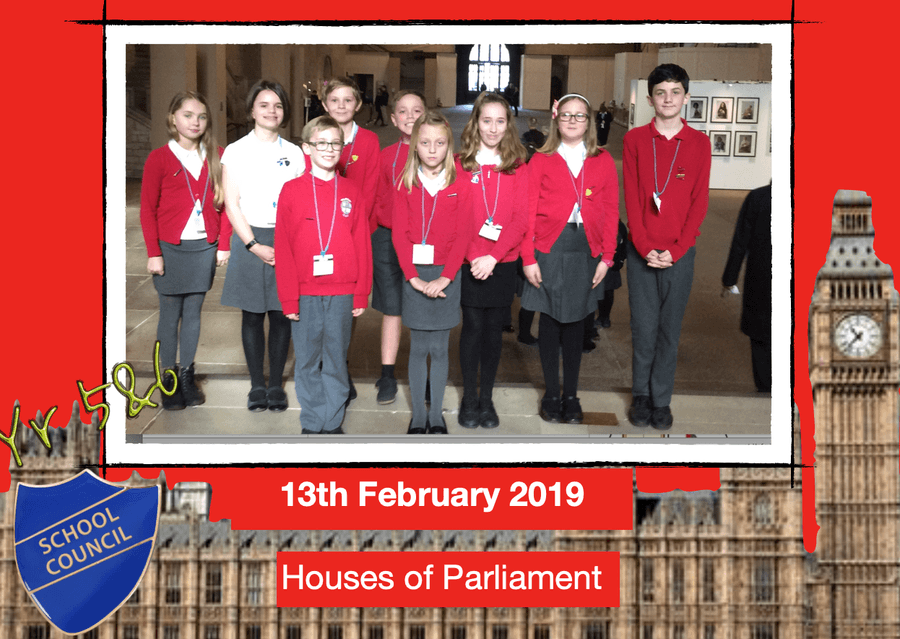 30th January 2019
Our year 5 and 6 Pupils learnt valuable life saving skills from the Essex and Herts Air Ambulance.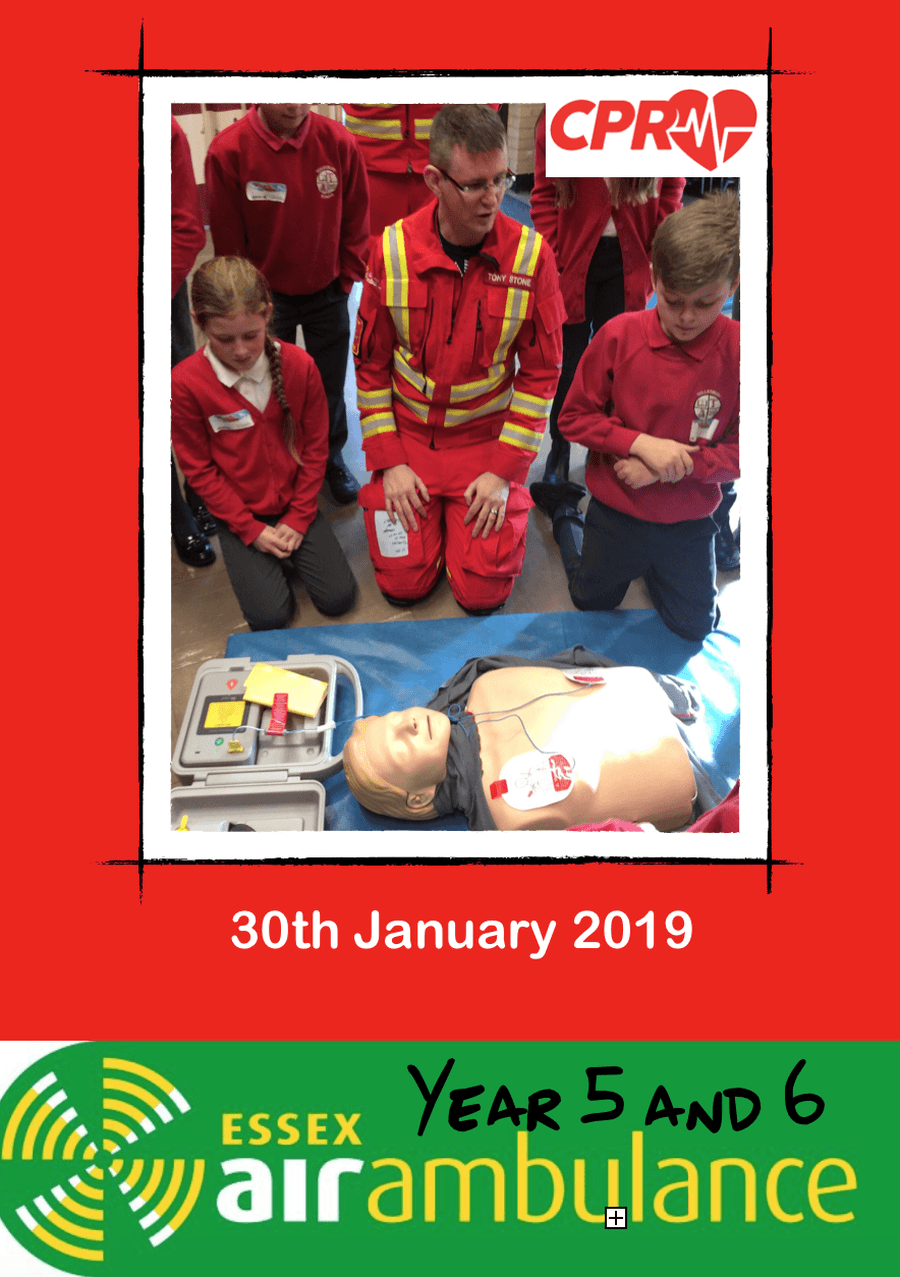 16th January 2019
Well done to Cooper for winning the Under 12s Youth British Grass track championships.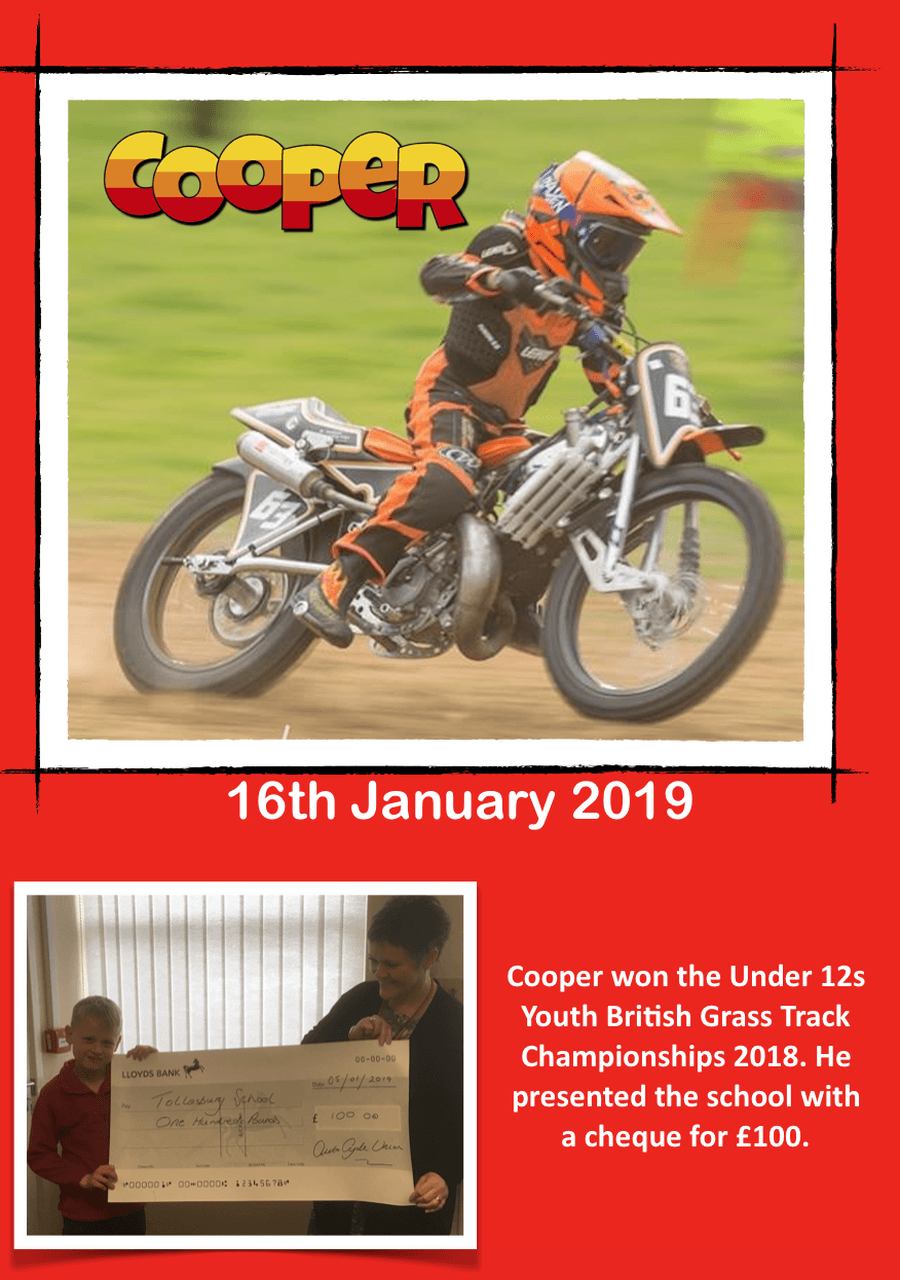 11th December 2018
Our Choir gave a performance to some of our local residents during their Christmas Lunch. The children sang a mixture of traditional Christmas carols and modern Christmas songs to a very appreciative audience.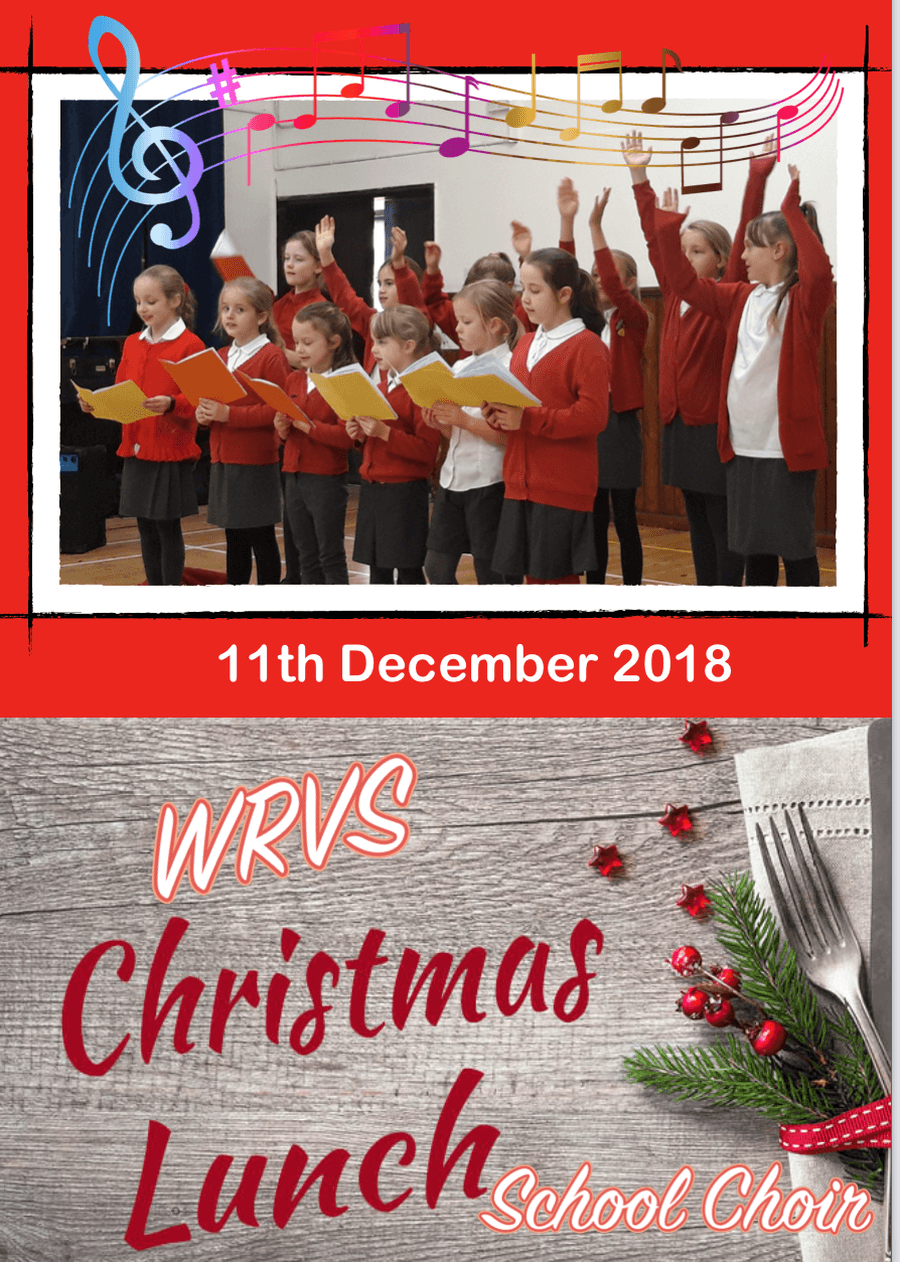 6th December 2018
Our Year 3 Classes thoroughly enjoyed their time at the Fitzwilliam Museum.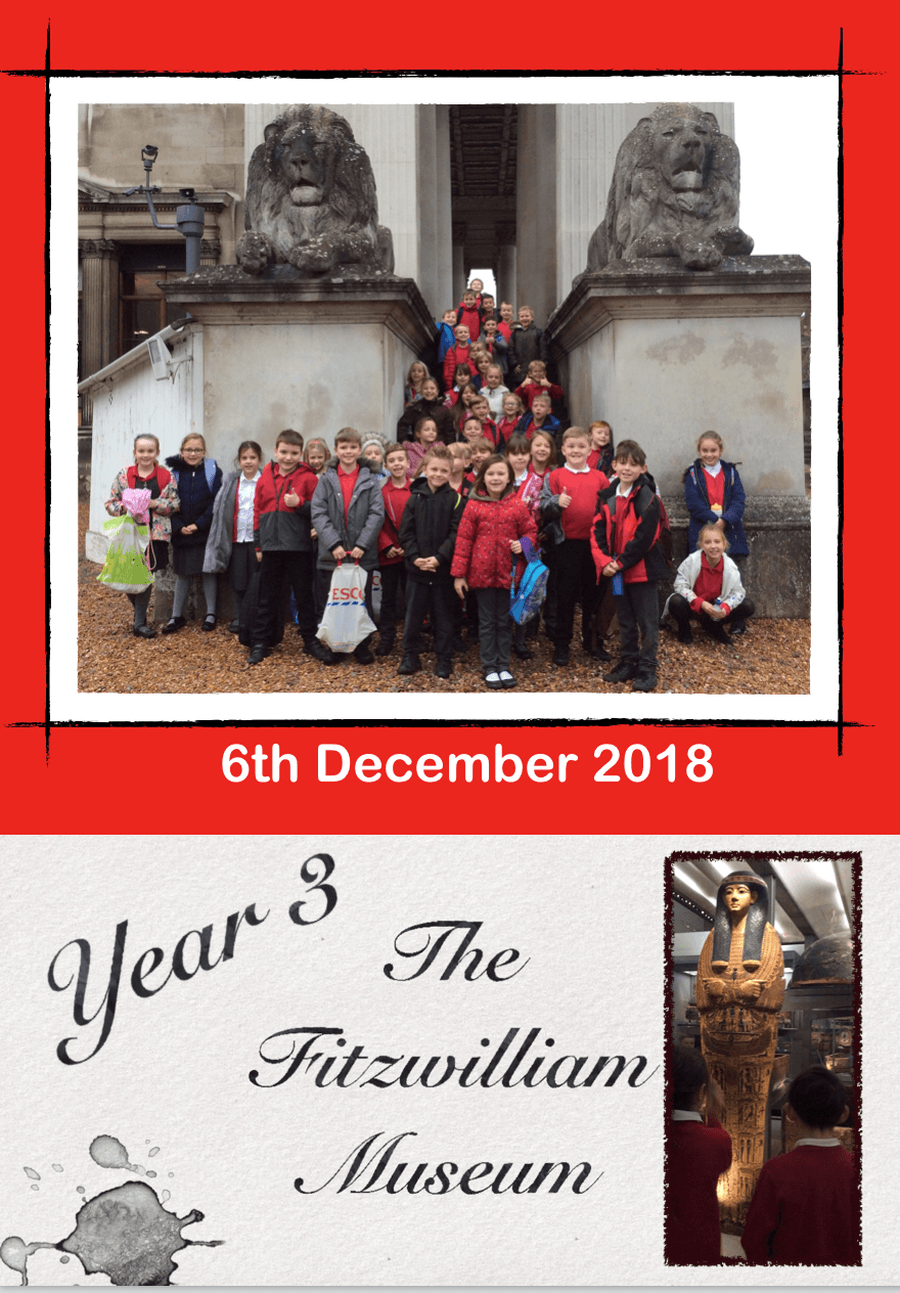 EYFS Christmas Performance
Our Early Years pupils have worked really hard during rehearsal to get ready to showcase their performance to all their families.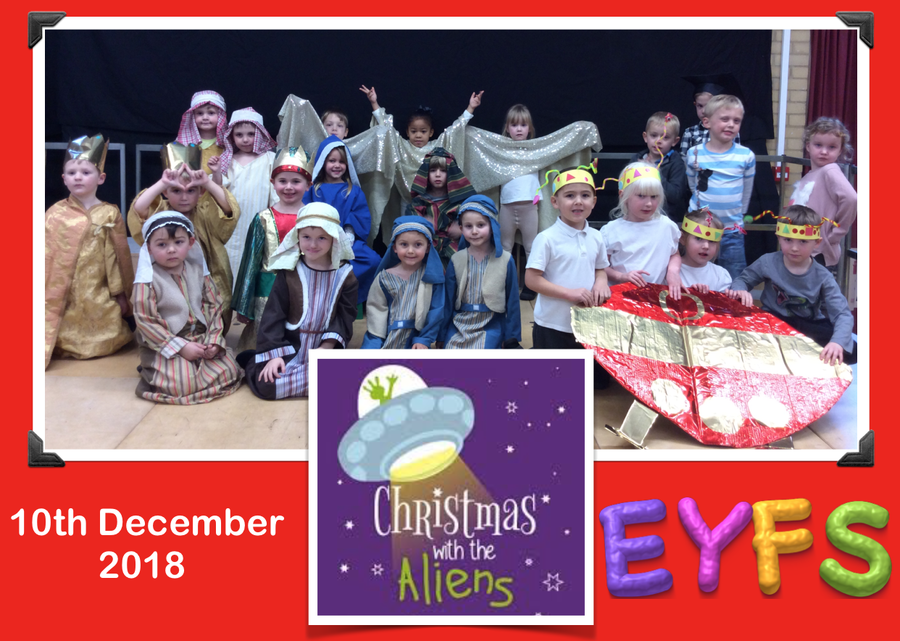 27th November 2018
It was fantastic to see so many parents and other family members come in to school for our booking sharing afternoon.
7th November 2018
Our Year 5 Renior Class visited the Greenwich Royal Observatory.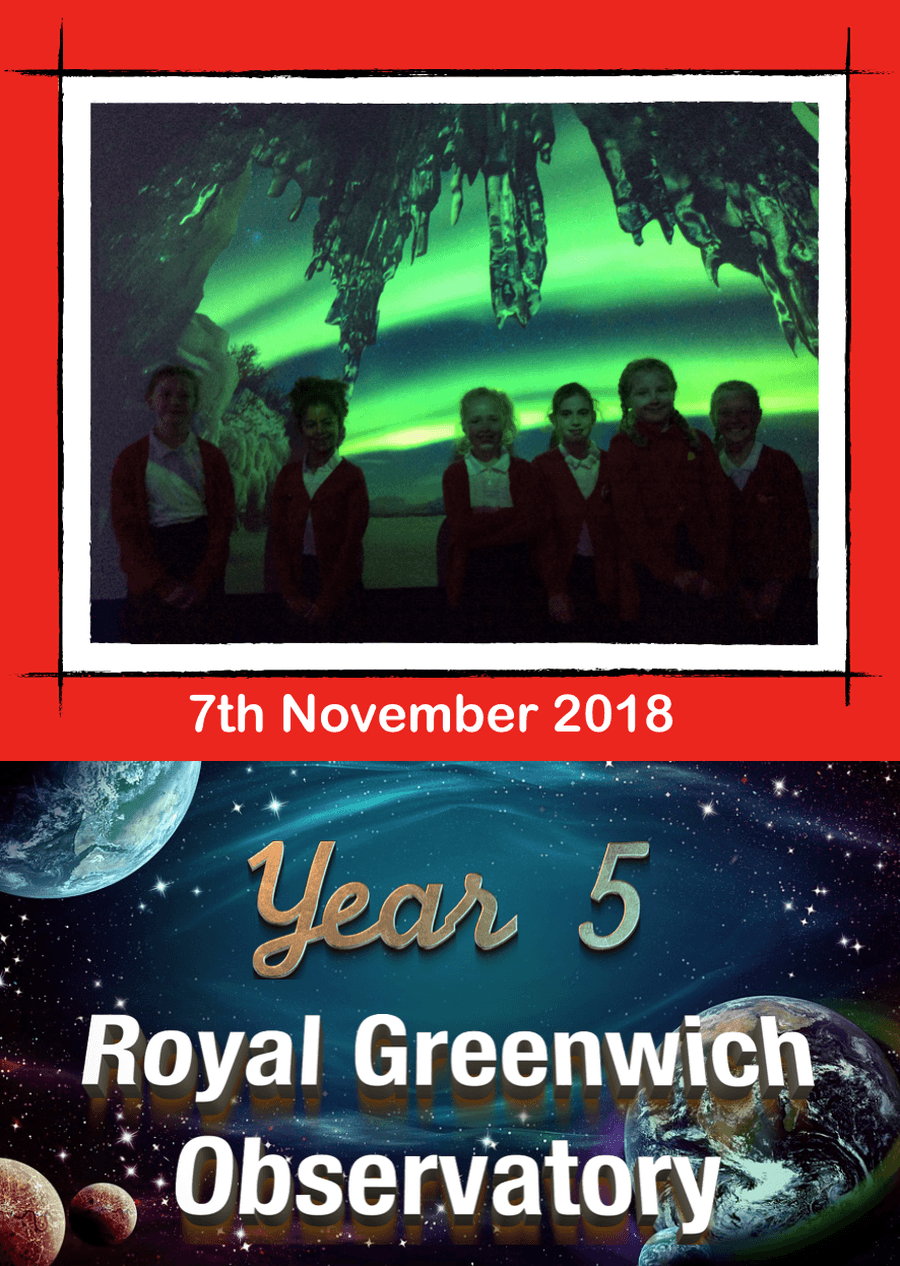 Year 2
Our Year 2 class jumped aboard the Polar Express and enjoyed hot chocolate as part of their topic all about Celebration.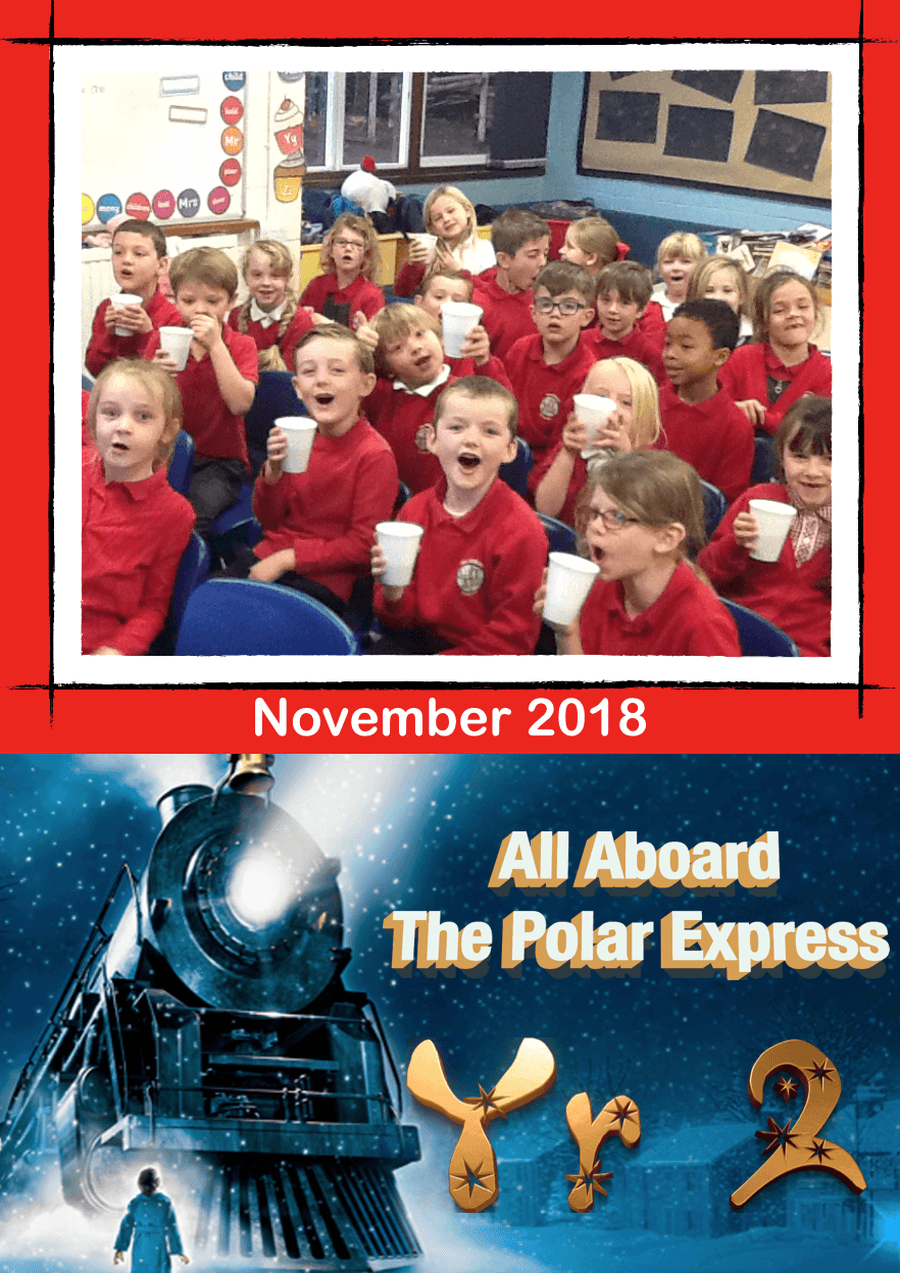 19th November 2018
Our year 6 pupils visited the Essex Police Headquarters in Chelmsford as part of their 'Crime and Punishment' topic. They had the chance to learn about crime and punishment from the past, help solve a Victorian murder case and find out about crime scene investigation techniques used by the police in the 21st century.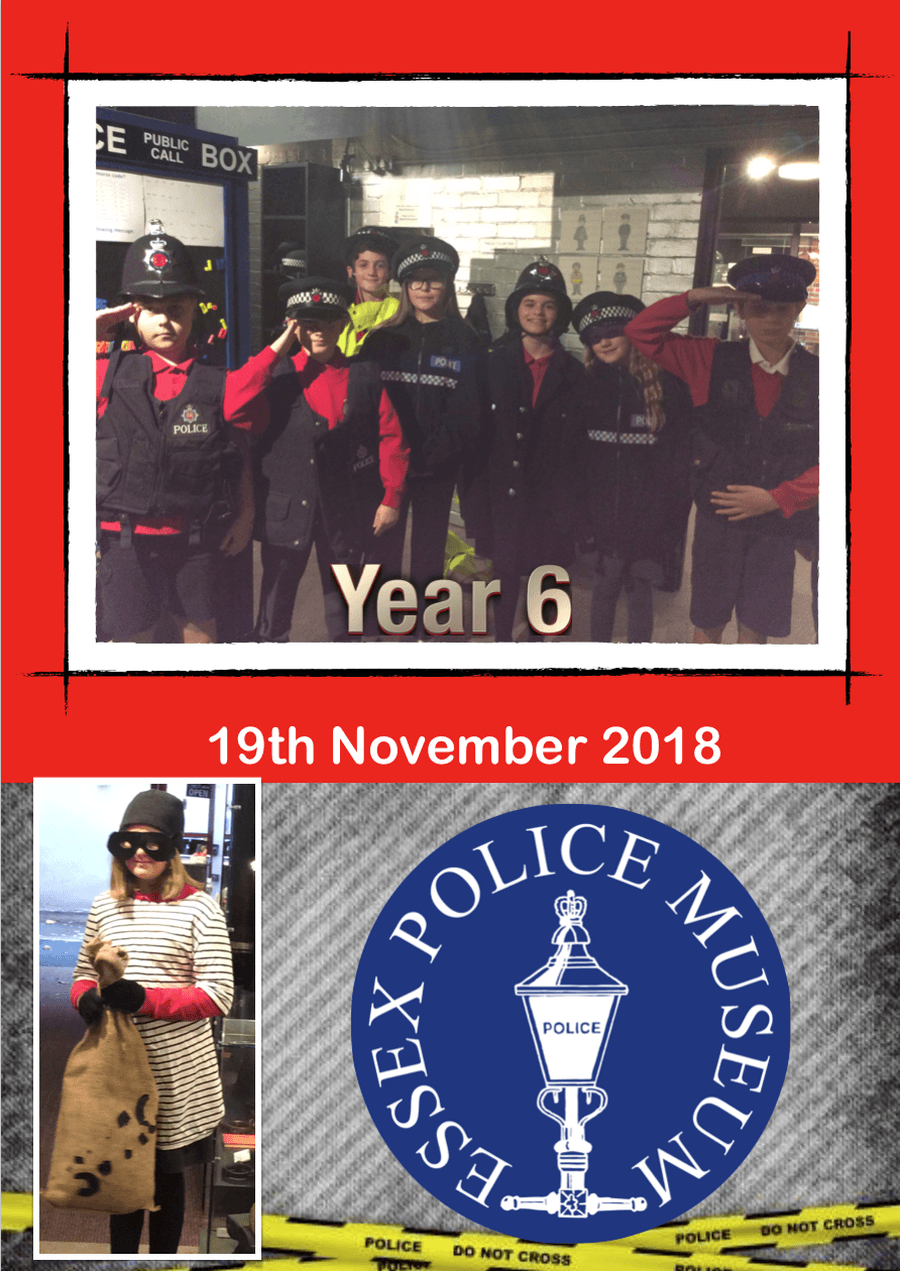 9th November 2018
Our KS2 Pupils attended a Remembrance Service St Mary's Church after morning registration.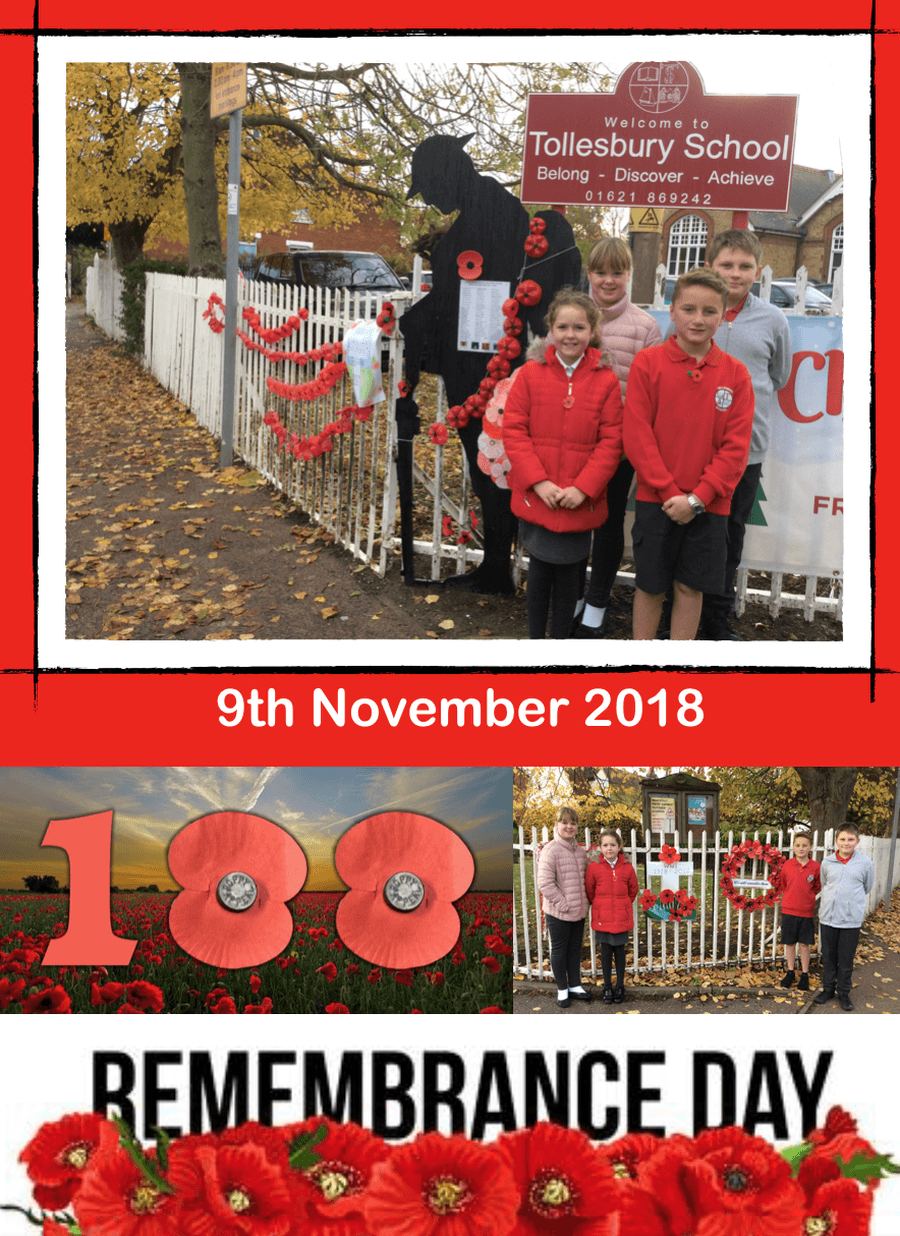 7th November 2018
Once again our children have shown us that Tollesbury's got Talent' as they presented their vast array of talents in the Tollesbury's got Talent show.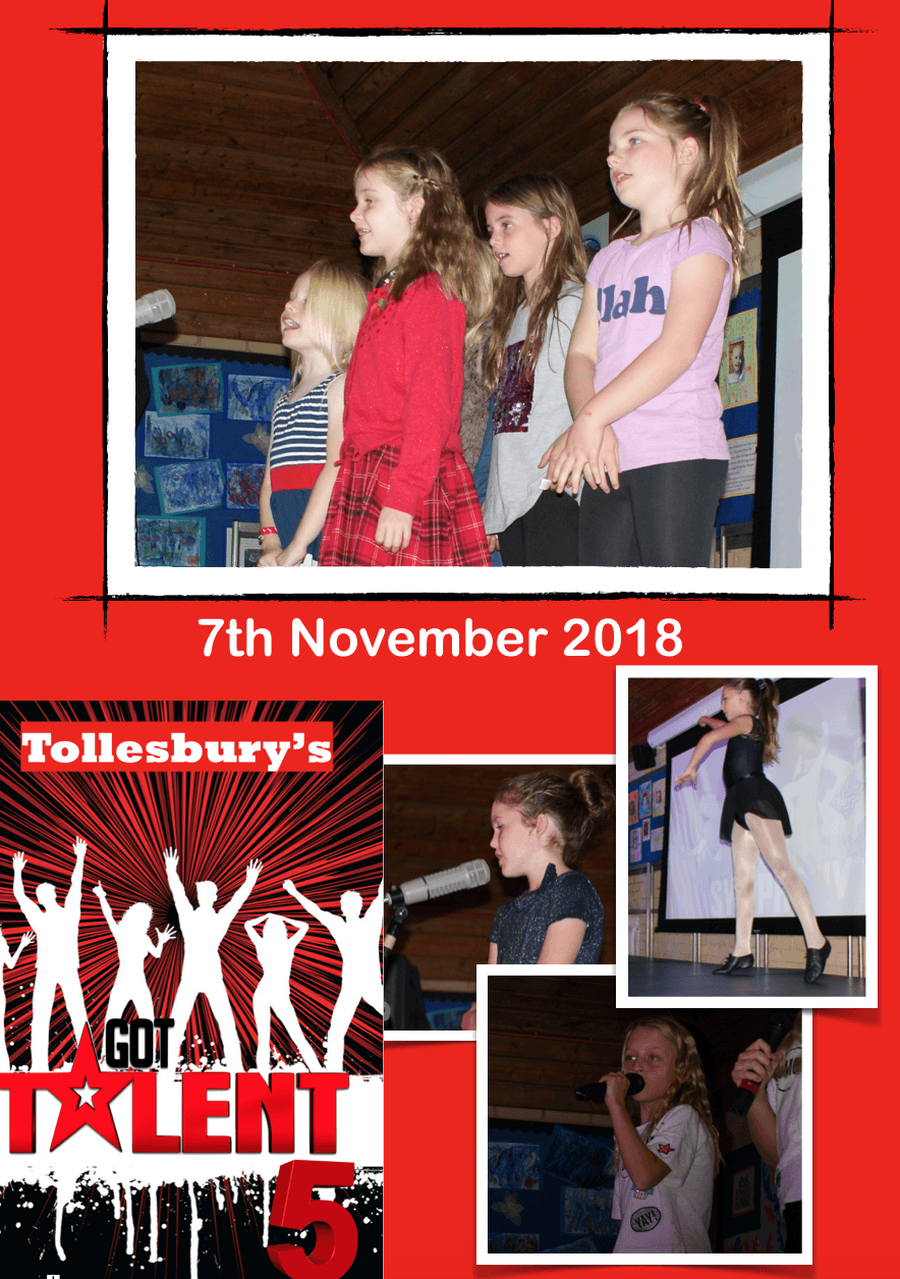 7th November 2018
Year 1 and Year 4 welcomed family and friends in to their classes for a helping hands afternoon where Clay molding was task. All the children had a great time and we hope the adults did too.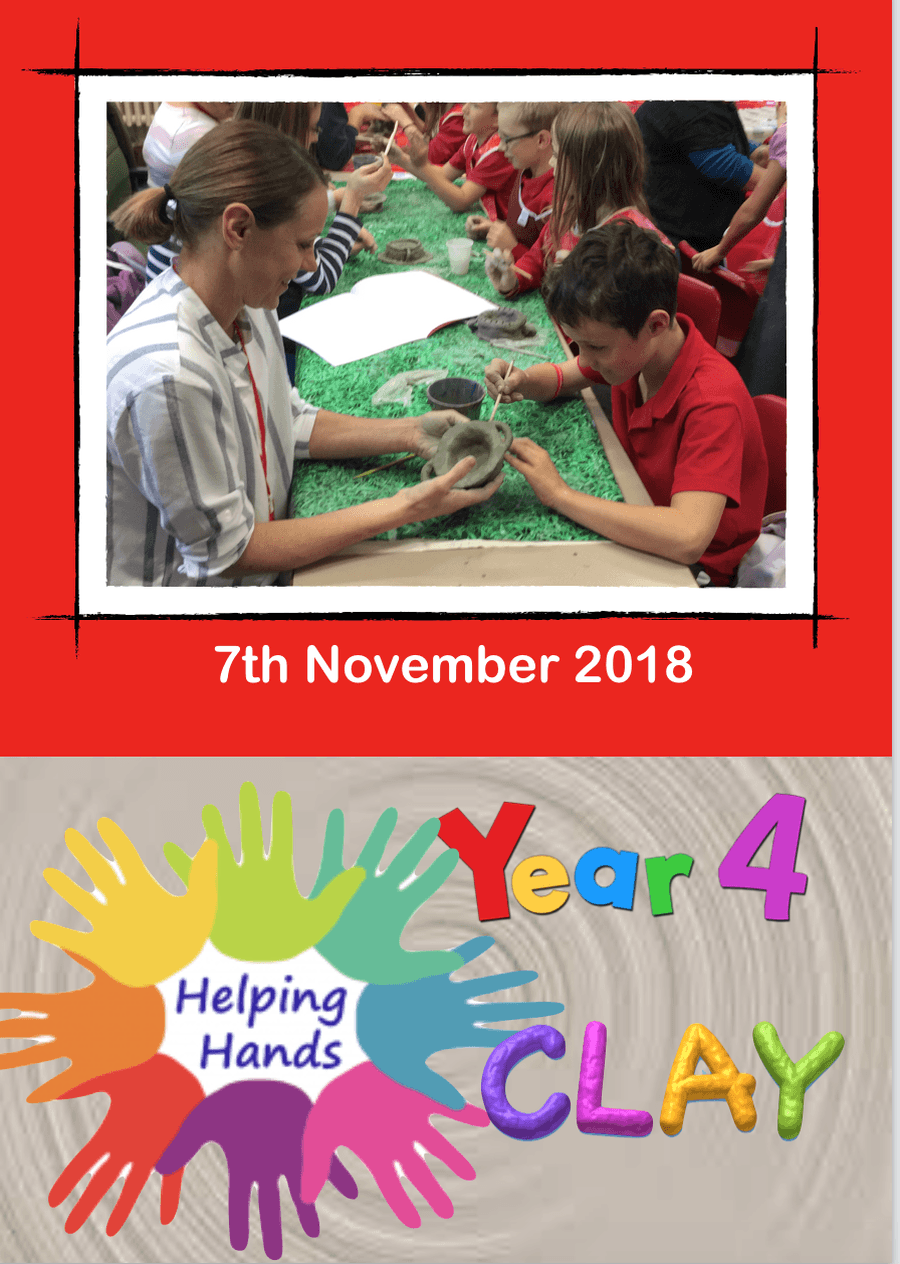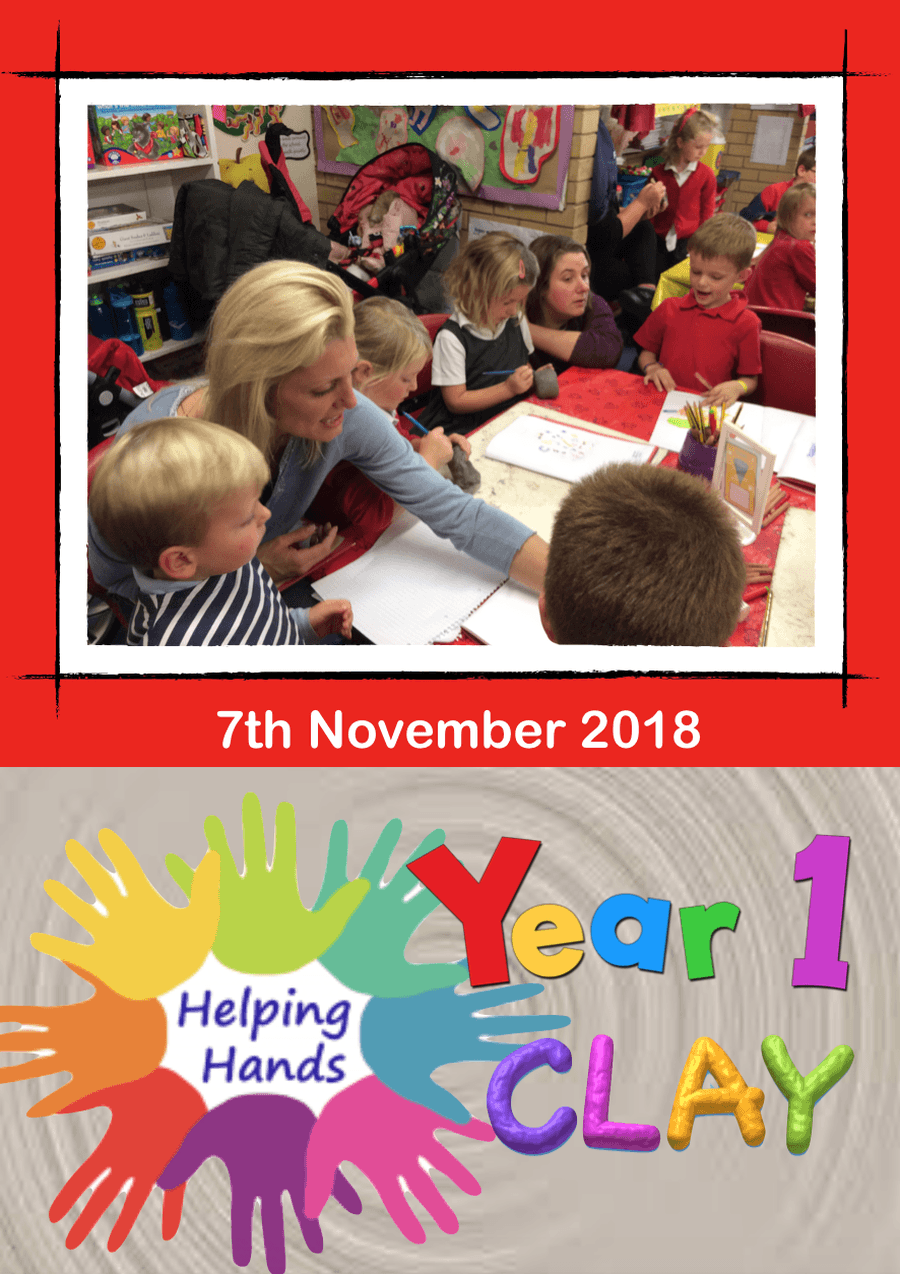 5th November 2018
We held our first Grandparents afternoon Tea. Everyone had a tasty cream-tea provided by Mrs Bowden and the children all enjoyed cookies and squash. We look forward to welcoming more grandparents next week.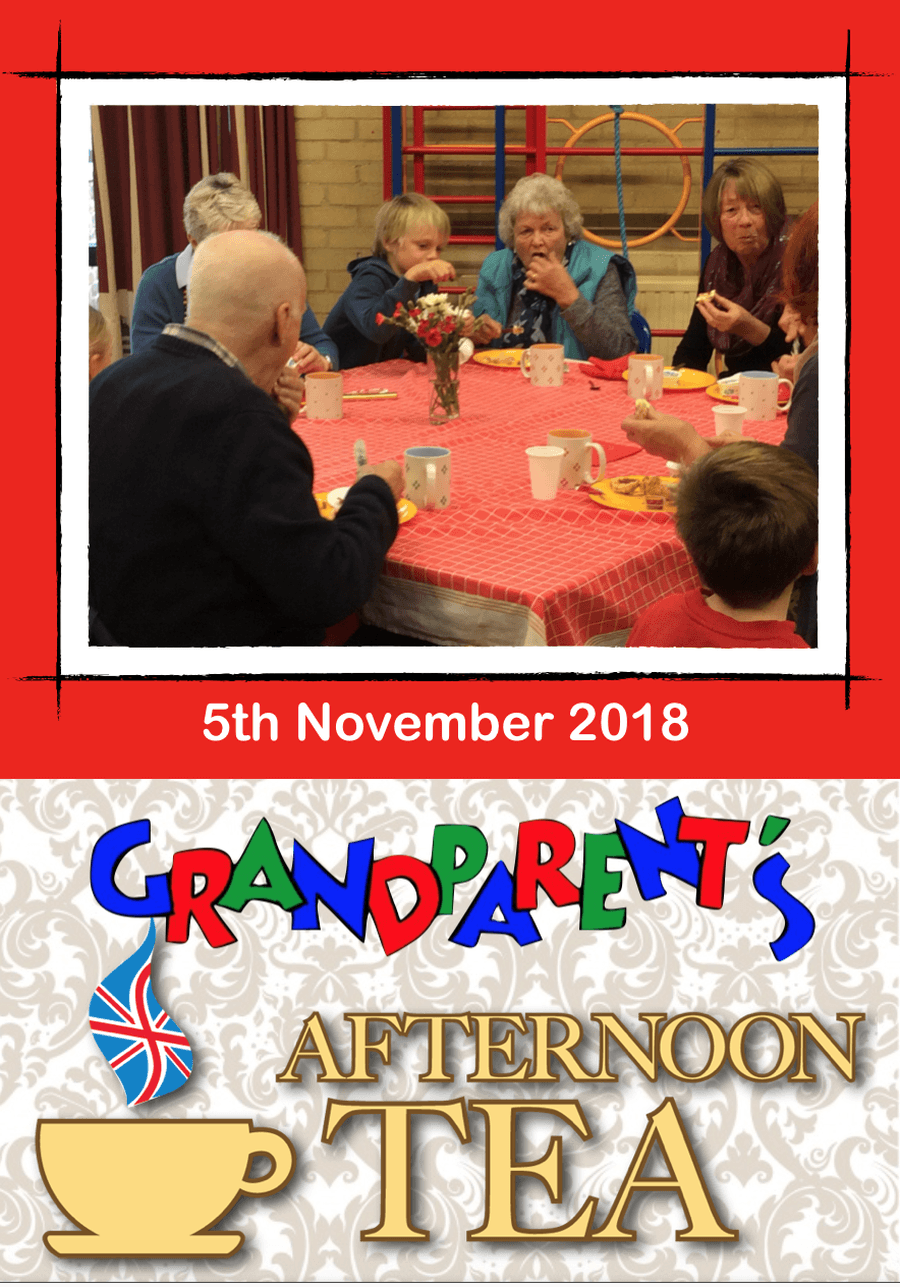 5th November 2018
The whole school took part in a Cheer-leading workshop. All of the children had a fantastic time and thoroughly enjoyed themselves.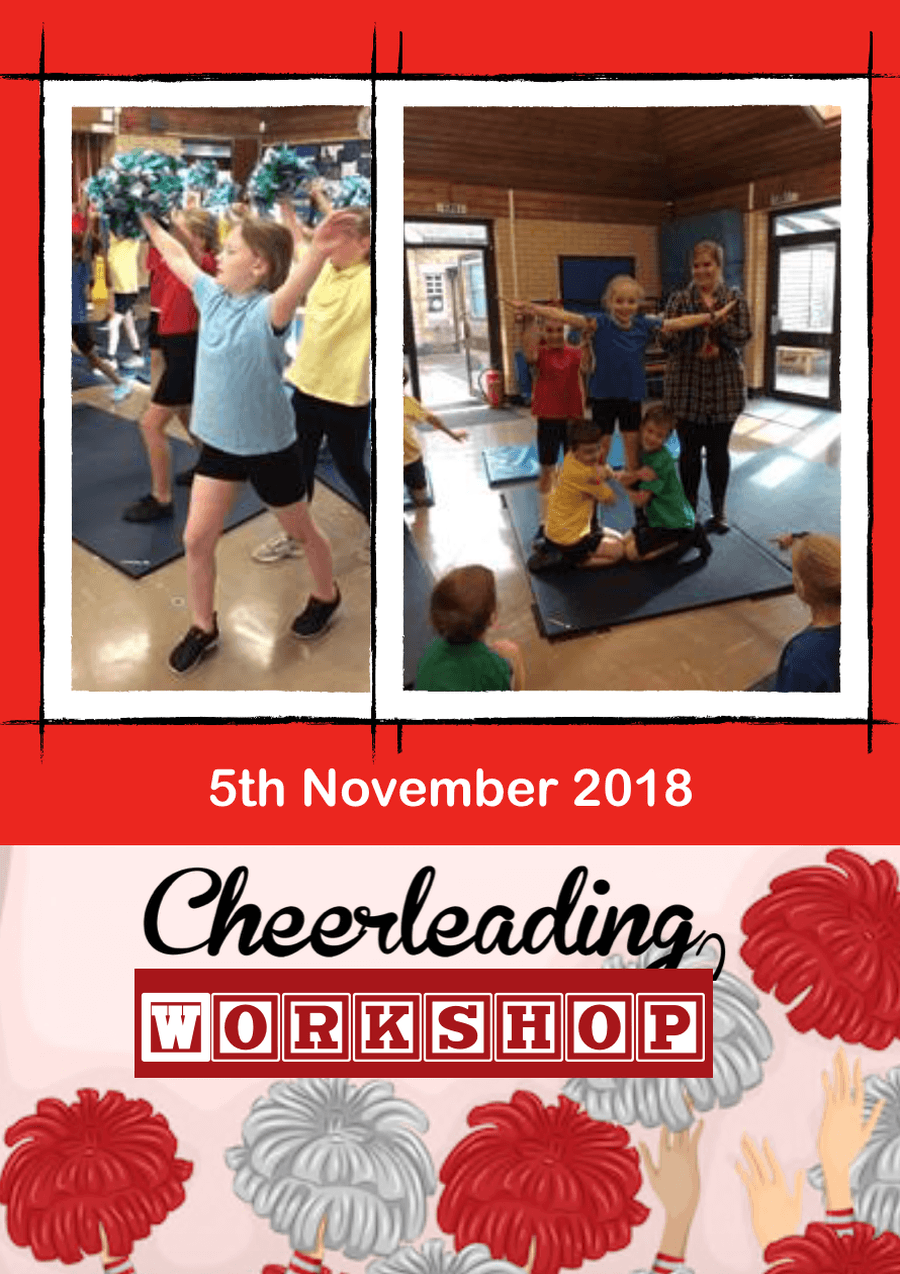 2nd November 2018
After the amazing fundraising efforts from everyone. We were able to present to the Community First Responder's with a cheque for £900.00 well done to all.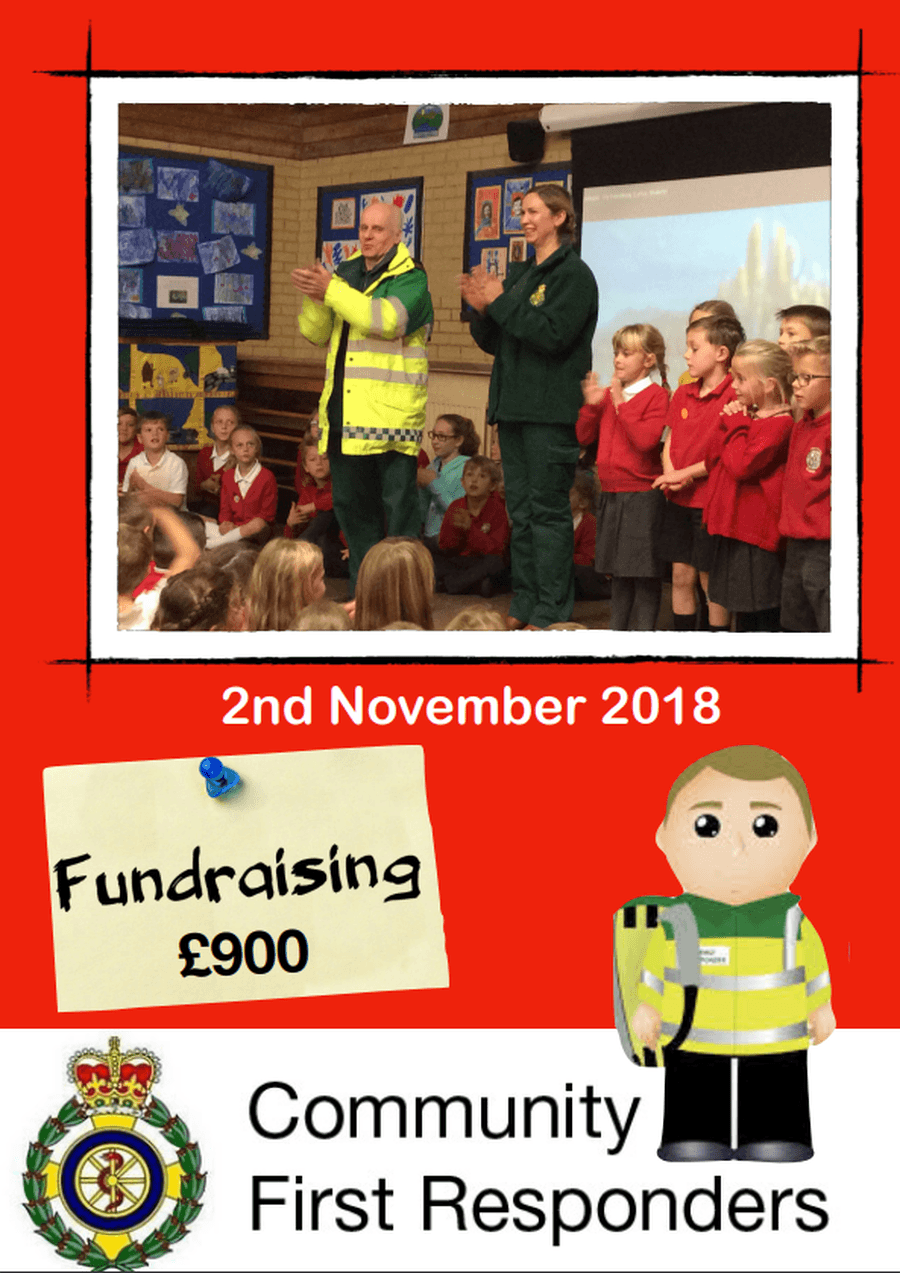 2nd November 2018
Our TPA organised a Coffee morning to raise money for the Alzheimer's Society. Thank you to all who donated cakes and came along to support the event.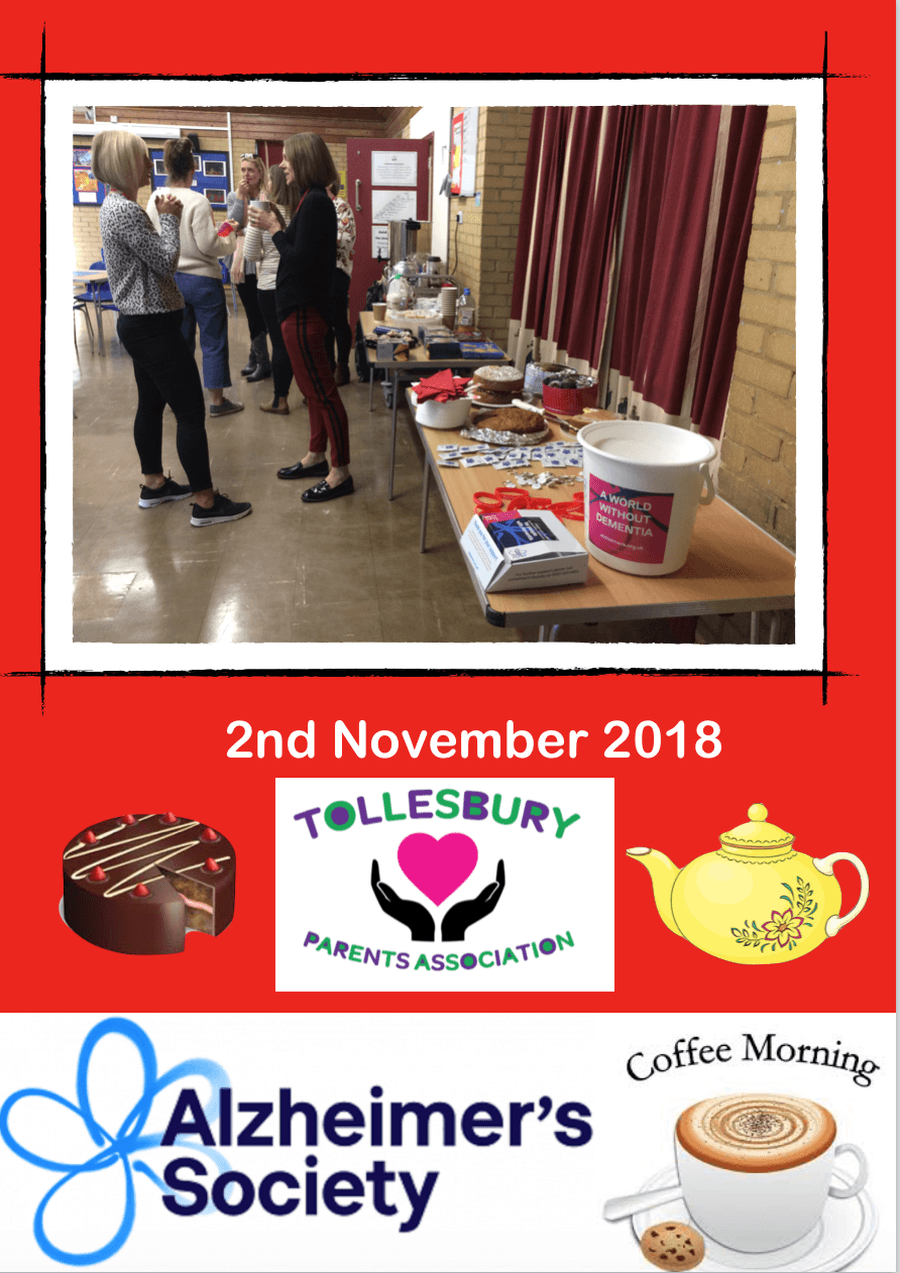 1st November 2018
Some of our Year 3 and 4 pupils where invited to take part in Change4Life at Thurstable School. They had a great time participating in a variety of activities.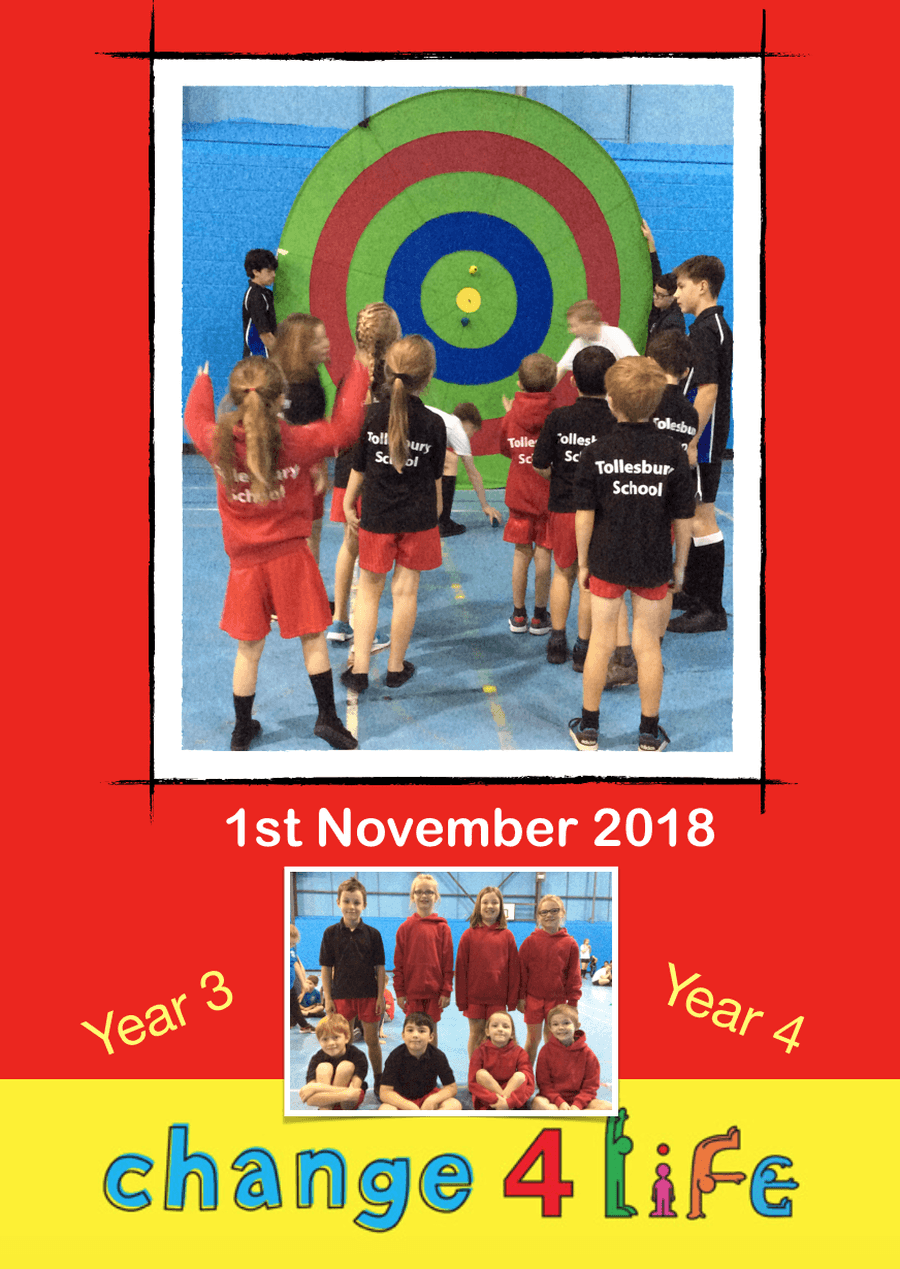 30th October 2018
The TPA and our Chef Mrs Bowden held a family Pumpkin Carving session. Everyone had great time and made some fantastic creations.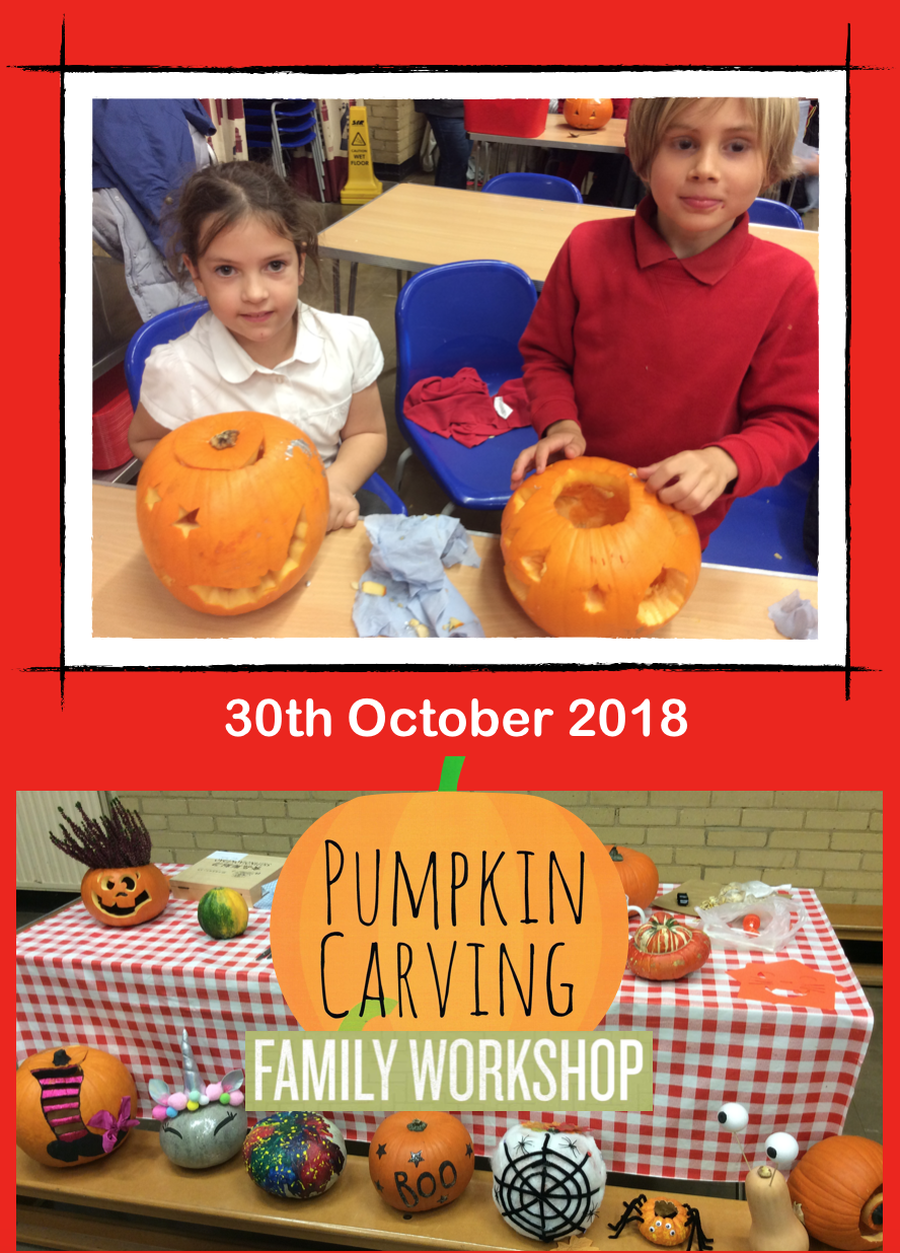 Year 6 Cookery Club
During the first half of the Autumn term our year 6 pupils have been working hard on their cookery skills under the watchful eye of our Chef Mrs Bowden.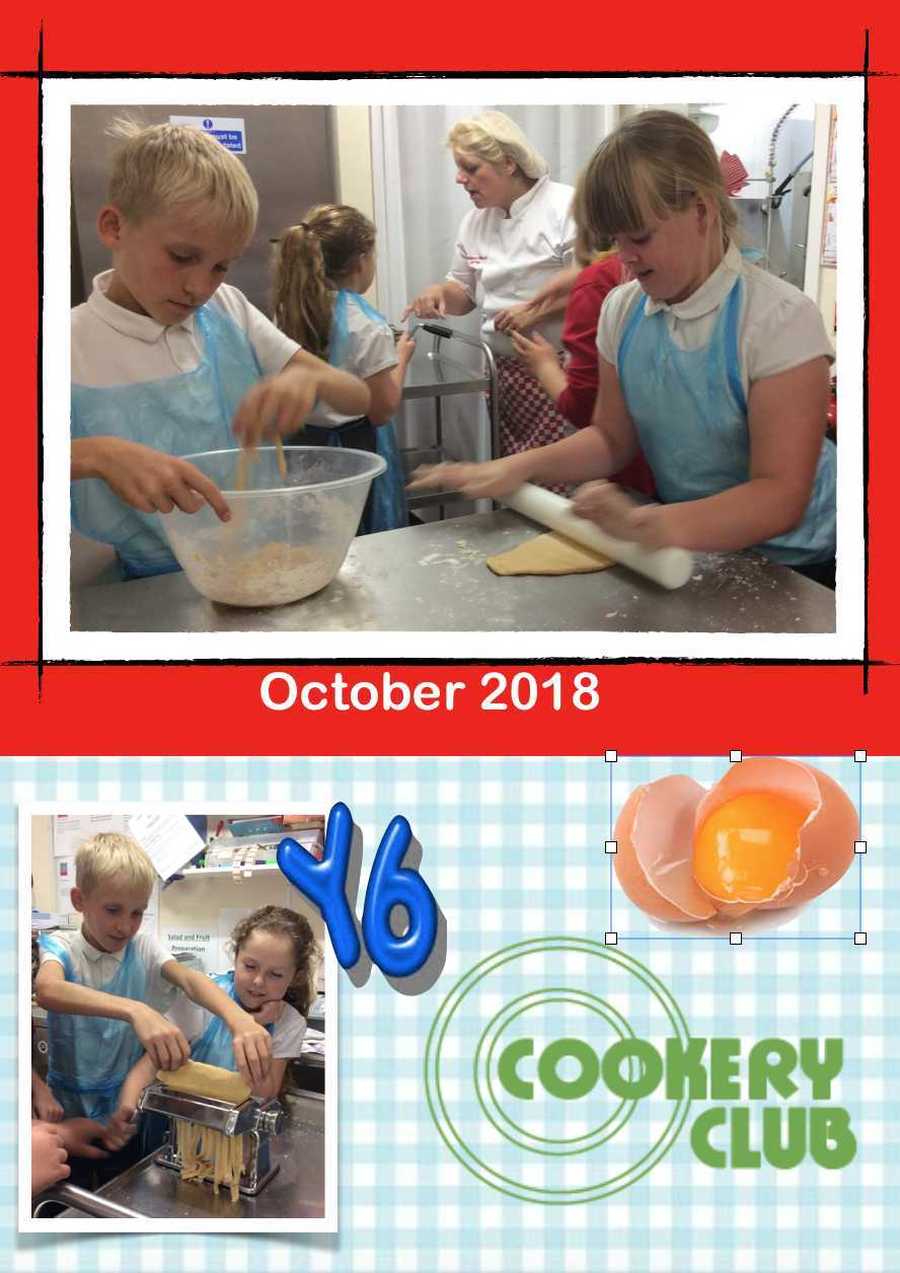 16th October 2018
Our Weed Warriors hard at work choosing some new plants for the Nature Garden. Thank you to Perrywood's for their support.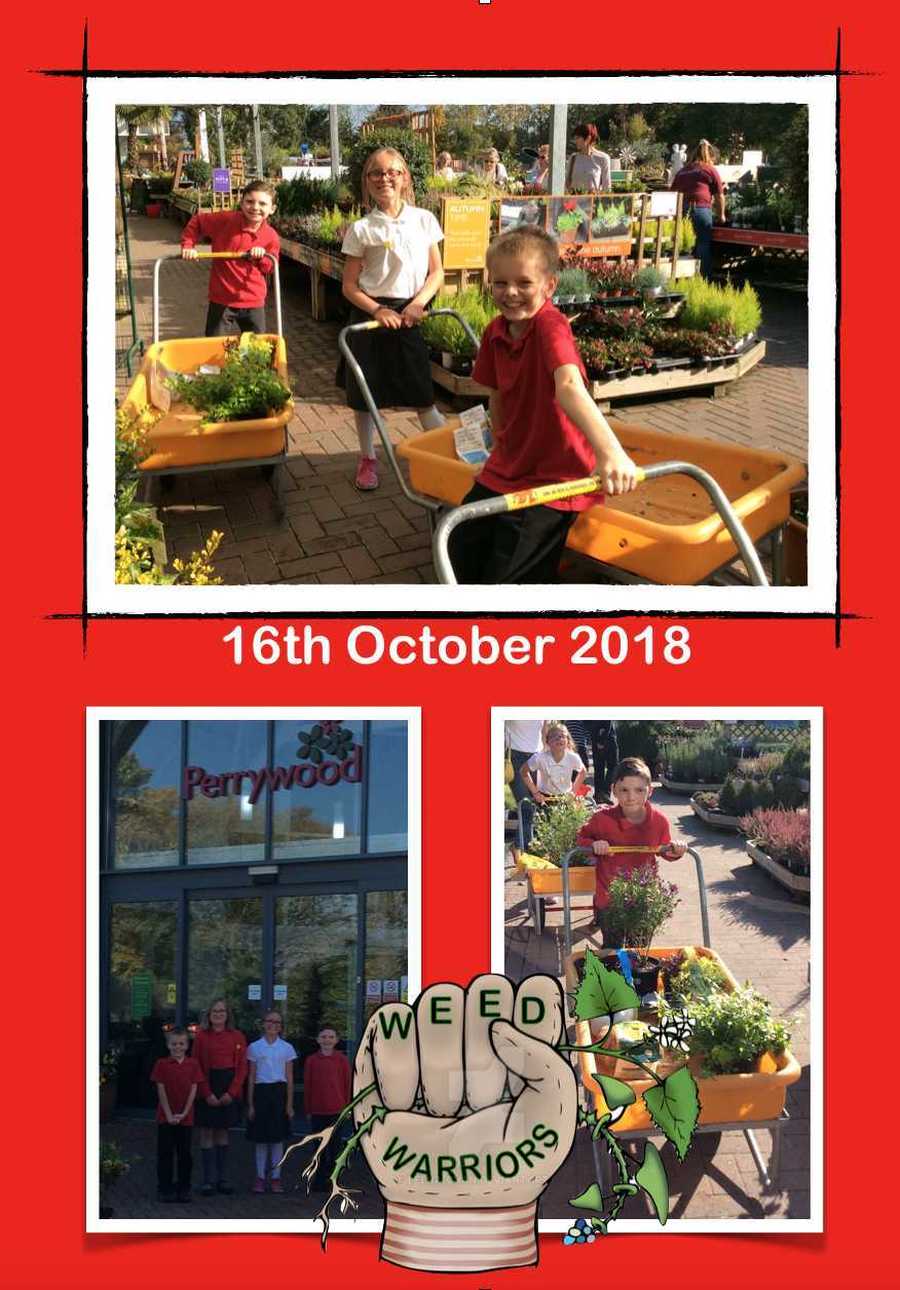 3rd October 2018
Years 1-6 attended St Mary's Church for a Harvest Service.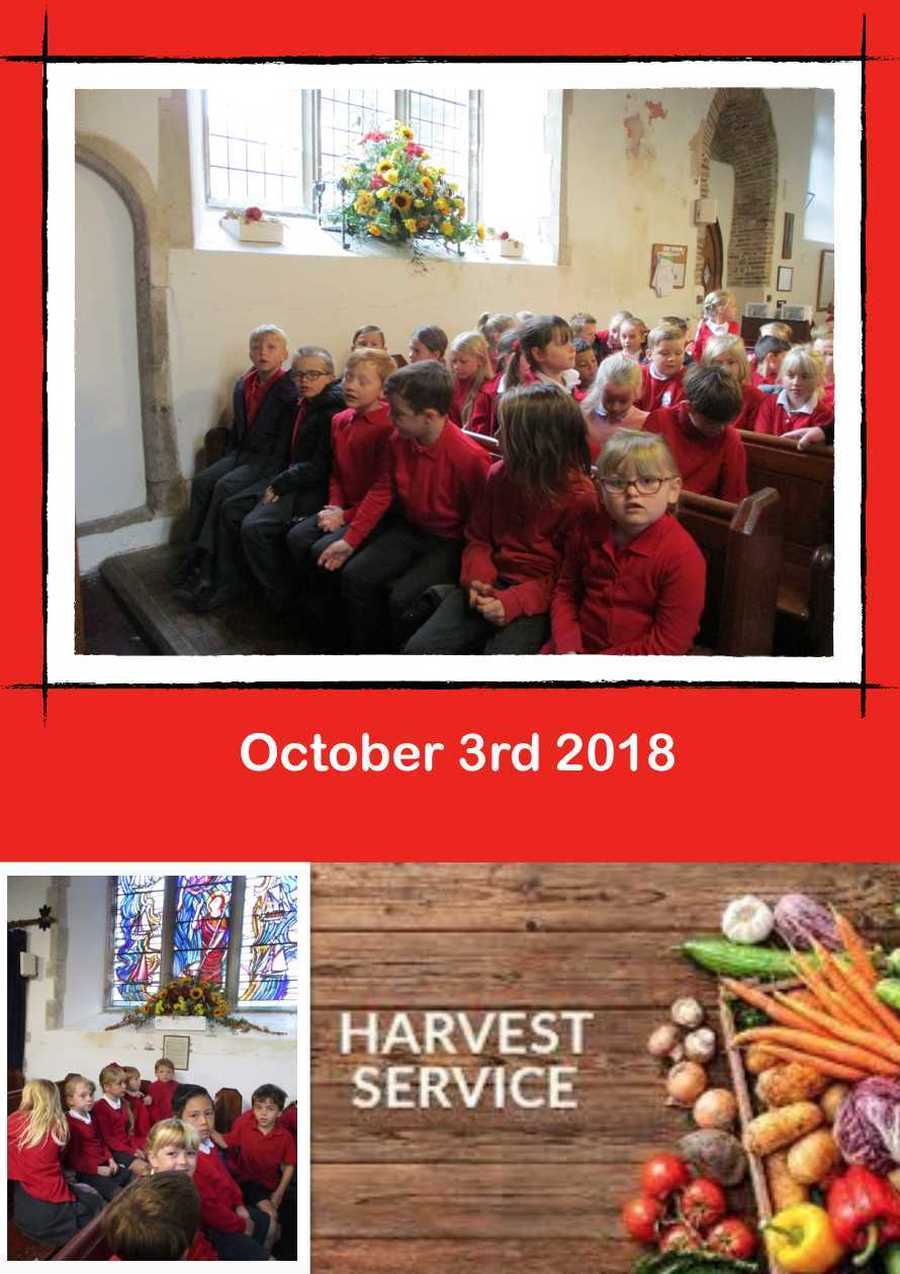 17th September 2018
Our Year 6 Pupils took part in Crucial Crew at Stowmaries Aerodrome.
24th September 2018
On Monday we invited the Senior members of our community to enjoy a slice of cake and a cup of tea.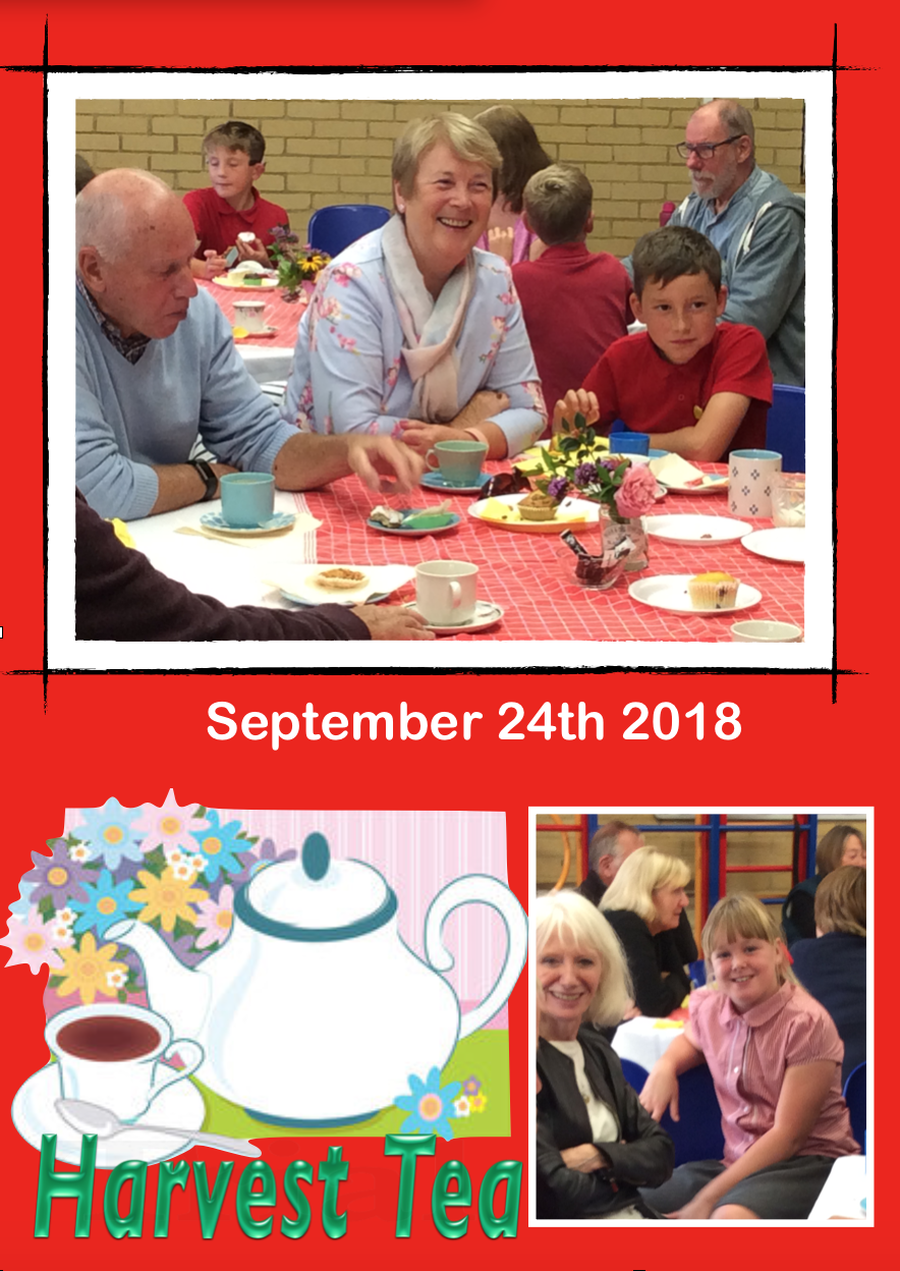 September 2018
School Journey to Stubbers.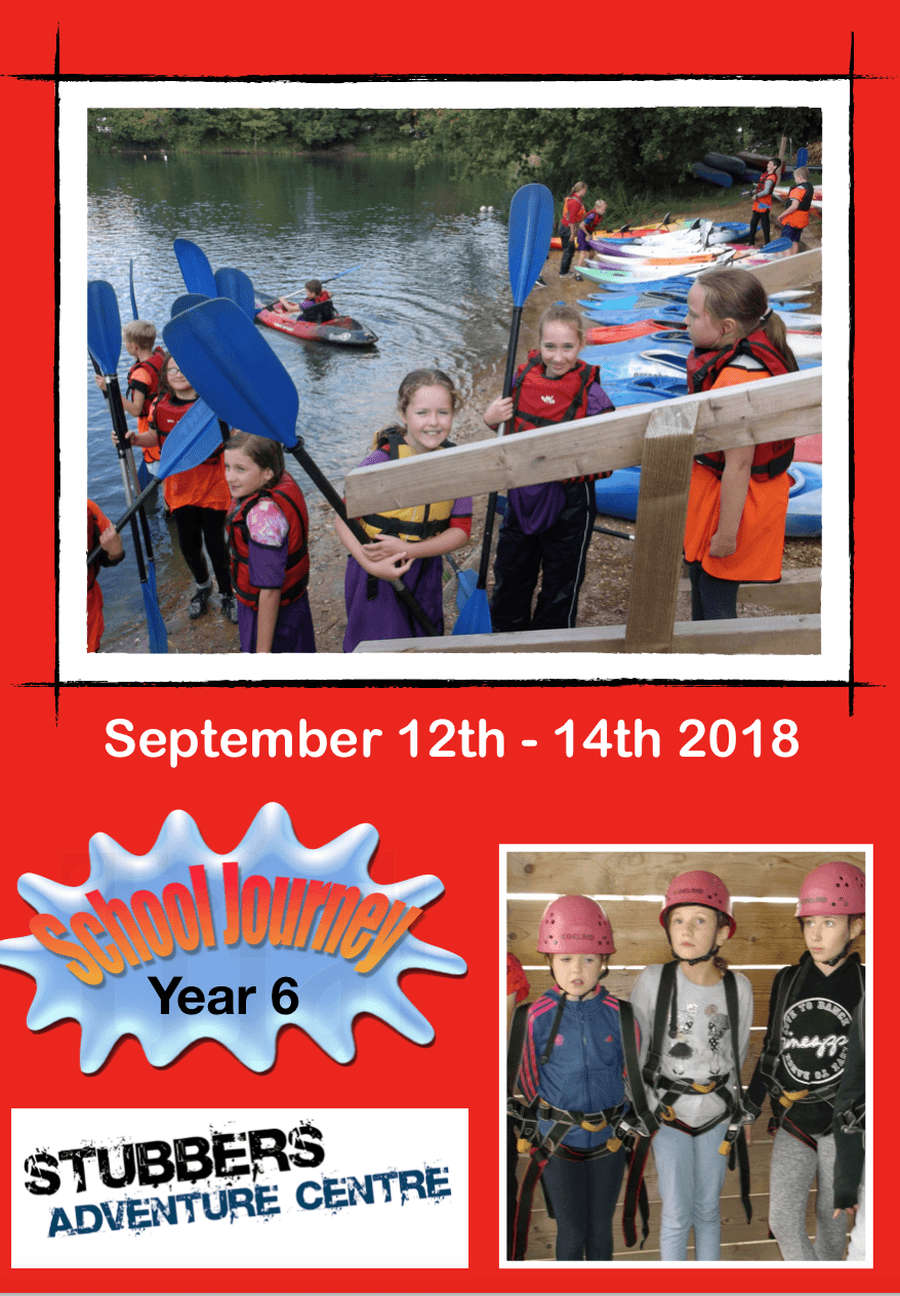 September 2018
Our new EYFS class. They have all settled into school life very well and are enjoying making new friends and learning school routines.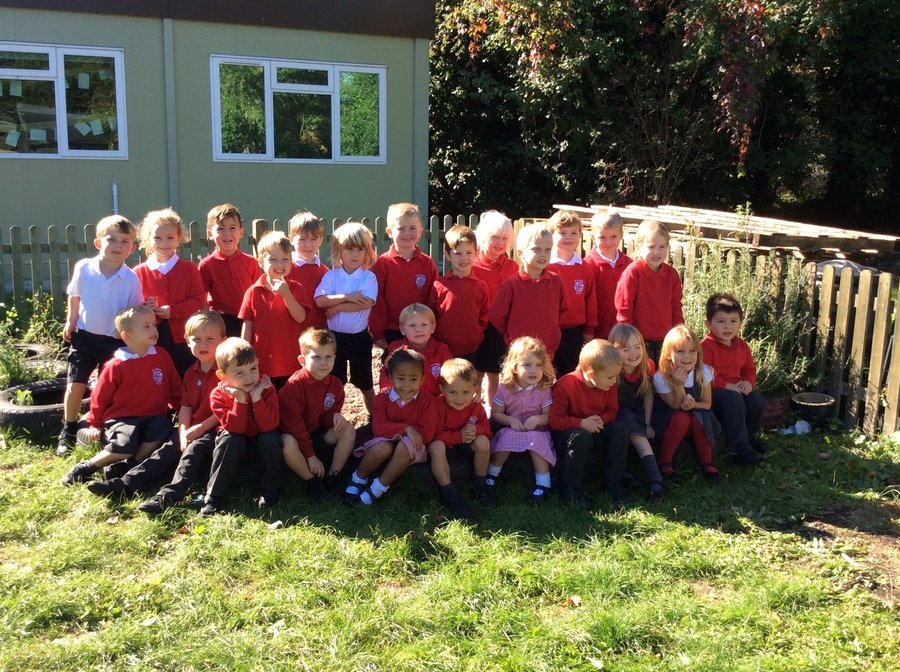 July 2018 - Art Solutions.
The whole school worked together with the company Art Solutions to create this amazing fantasy display in our school library and corridor.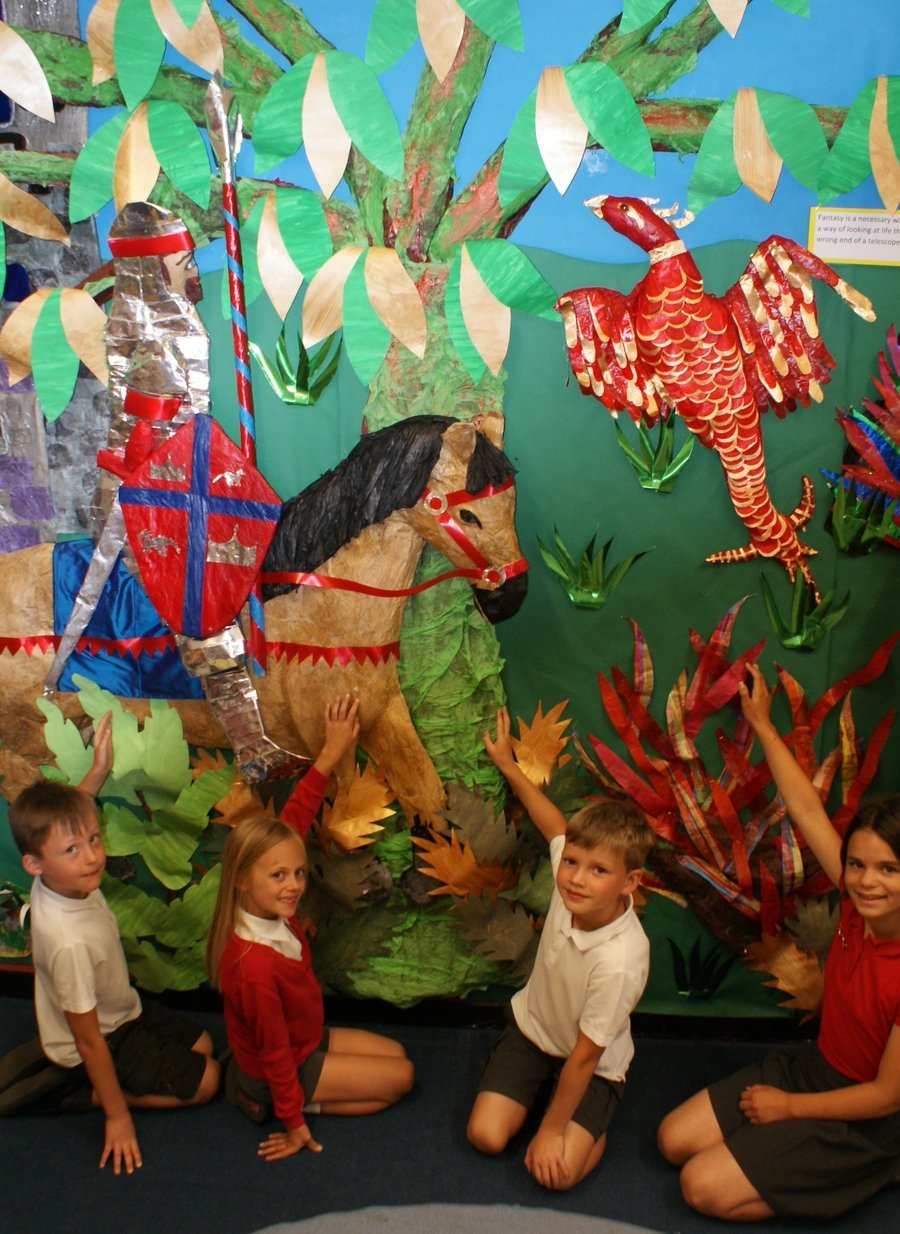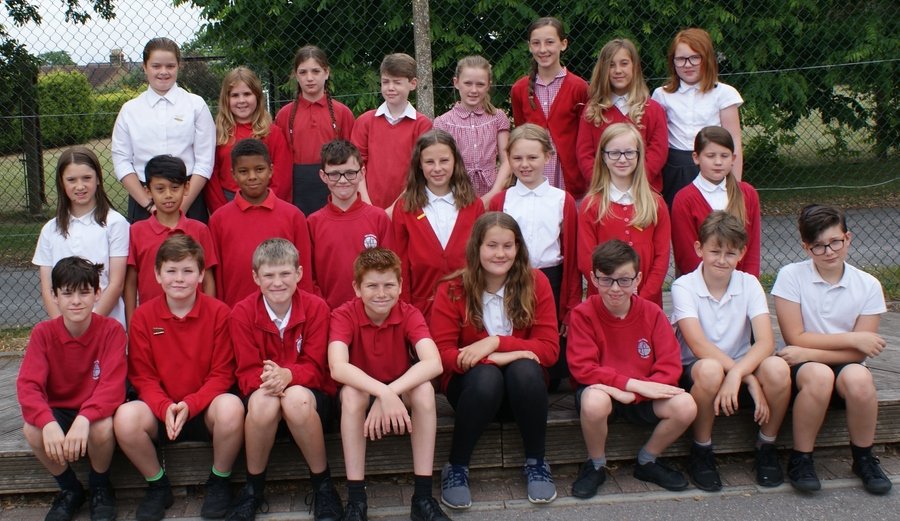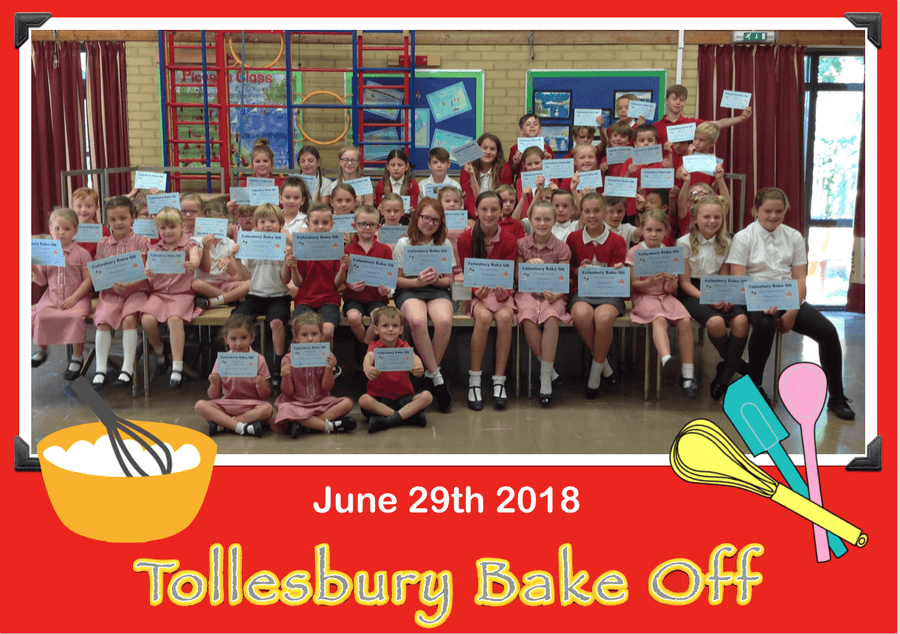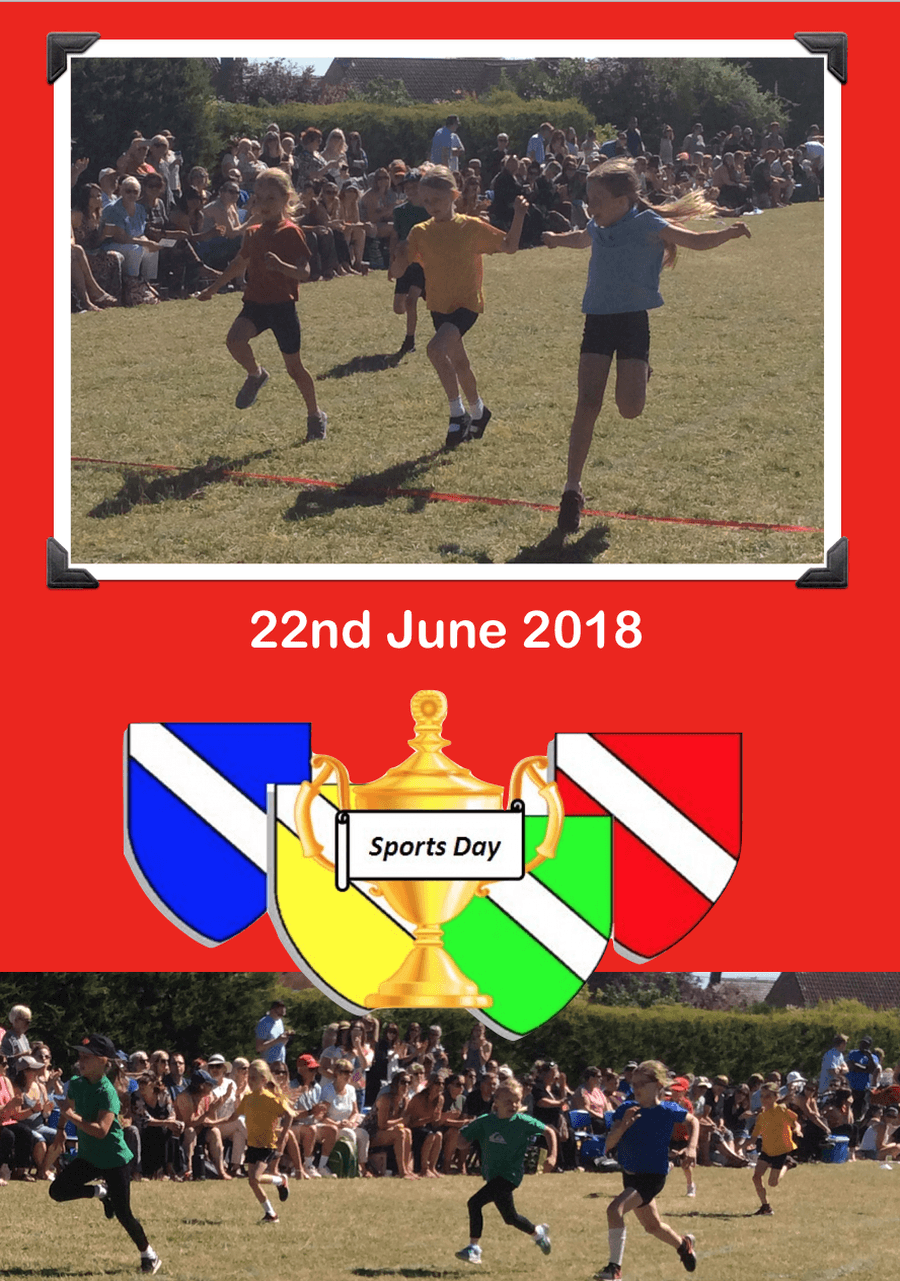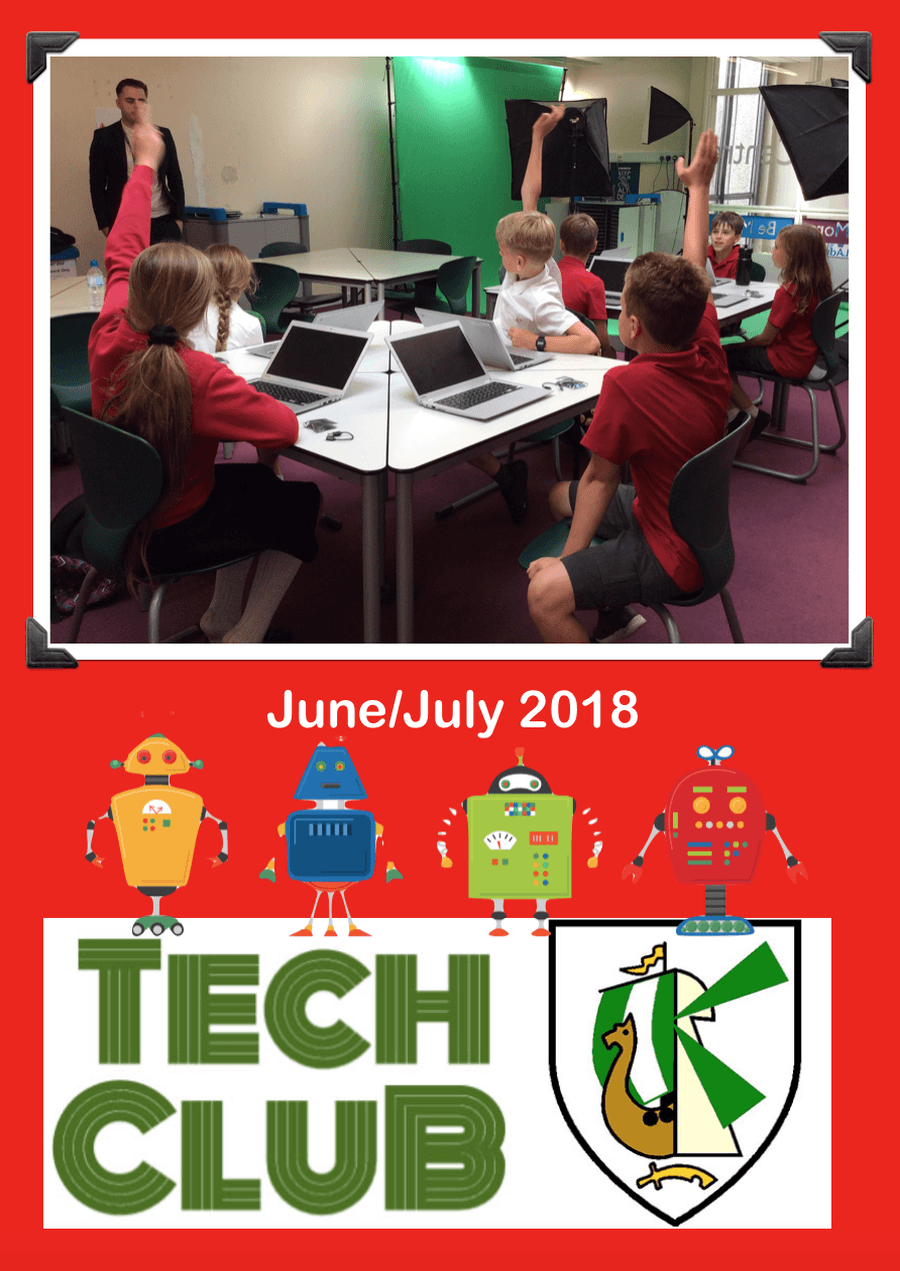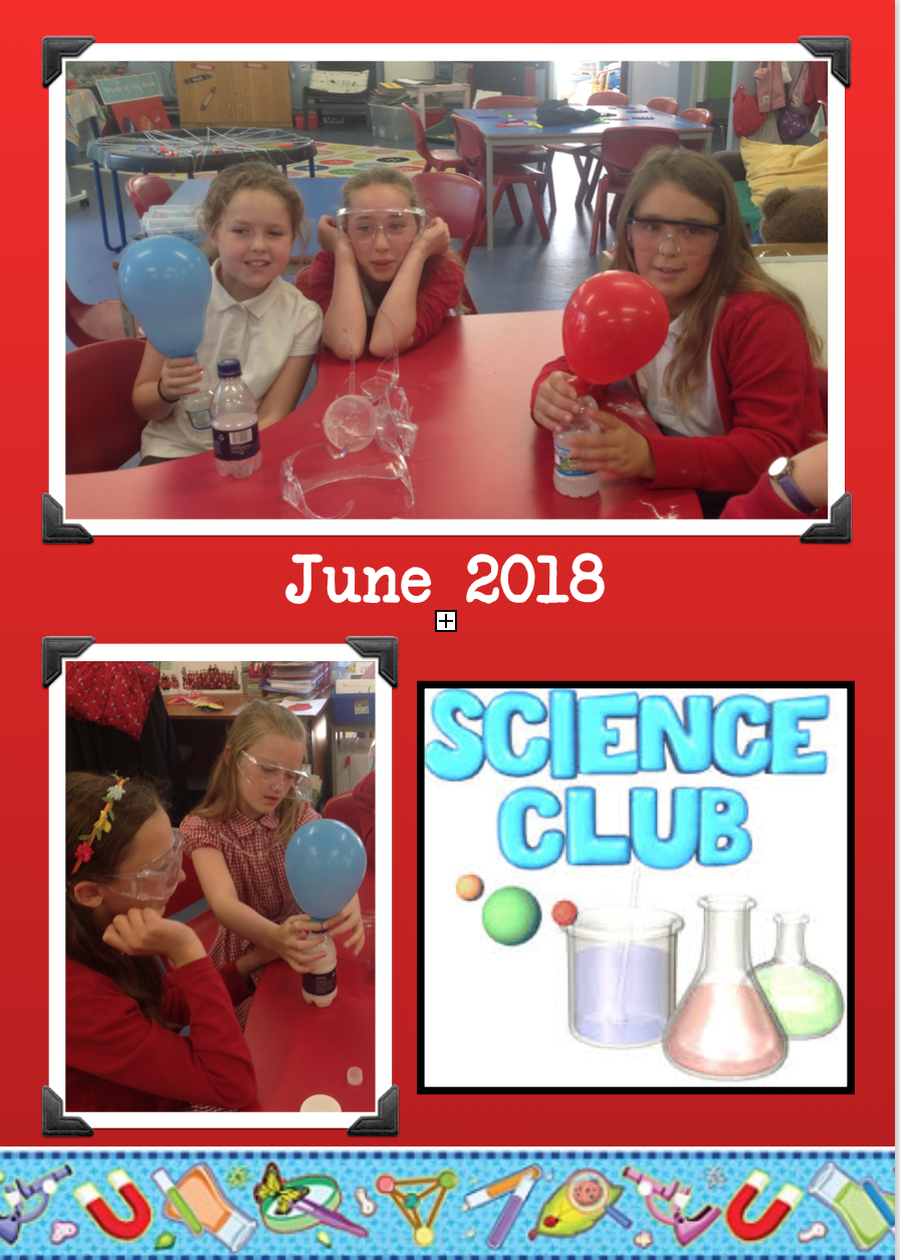 22nd May 2018 - Year 5 visit Sutton Hoo
Year 5 have enjoyed a visit to Sutton Hoo, they learnt to be historical archeologists, researching Anglo Saxon artefacts.
They visited the museum and studied the treasures found at Sutton Hoo and saw a reproduction of the burial of the Anglo Saxon King. The children enjoyed dressing up as Saxons.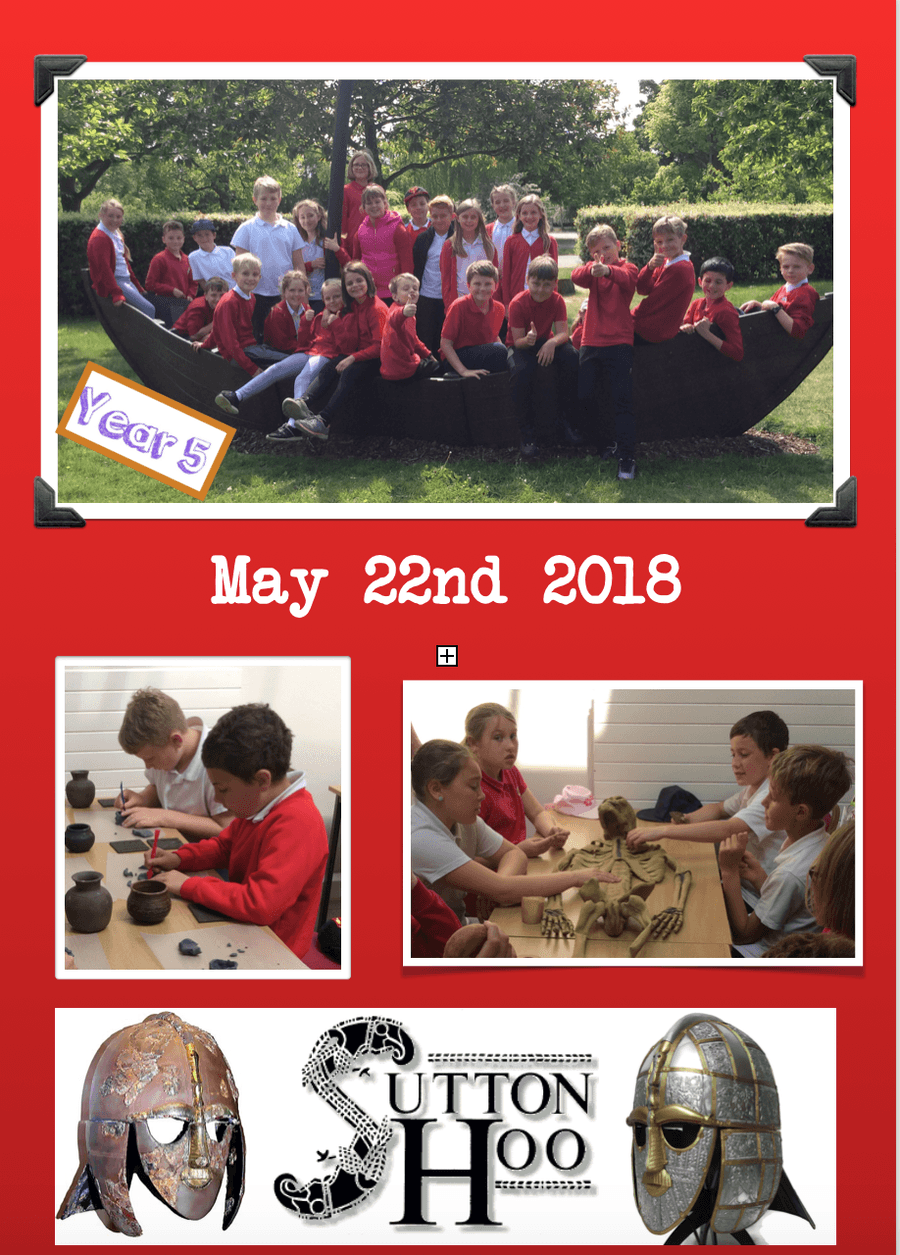 23rd March, Picasso Class (EYFS) visit Mell Farm
The children in Picasso Class visited Mell Farm for the morning to learn about the different animals that live on the farm and how they are looked after.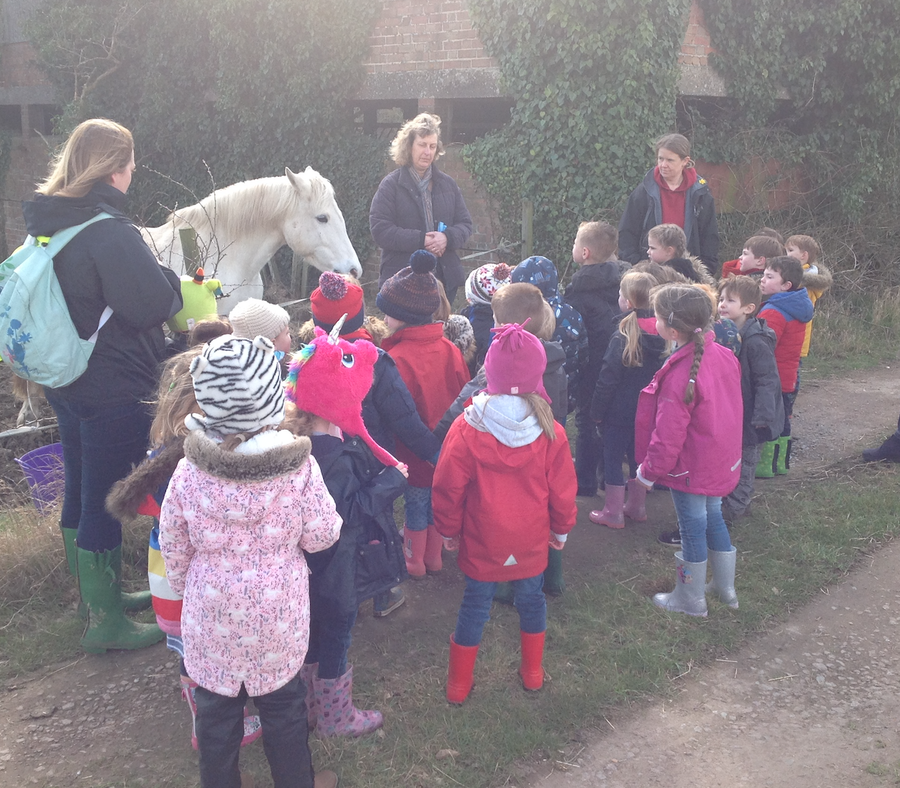 16th March, World Book Day.
We had our World Book Day a little later this year due to the school was closed on the actual World Book Day. It did not however dampen the reading spirit in school as children dressed as favourite book characters and took part to book based activities.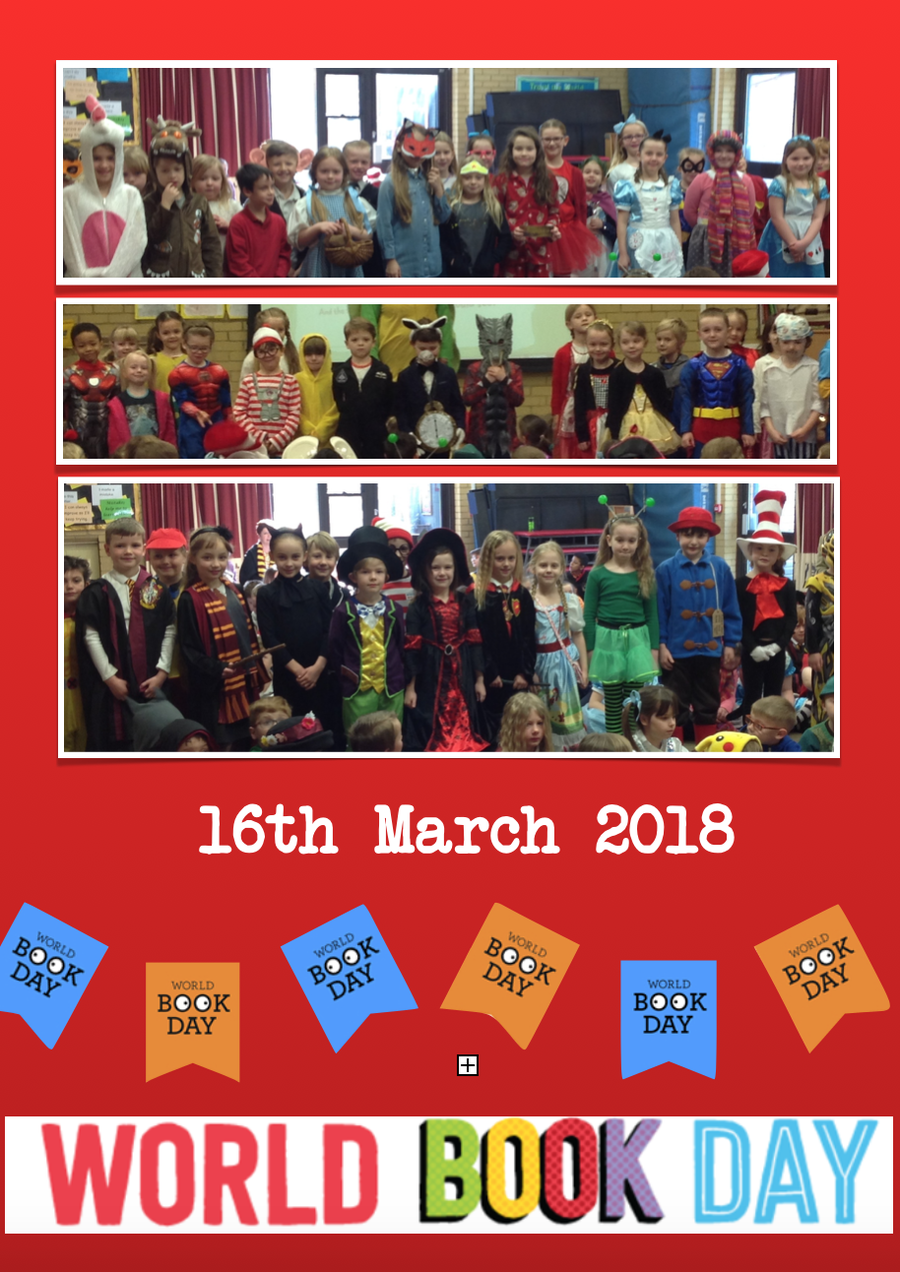 9th March 2018 - Year 2 visit to Colchester Zoo
Matisse and Morris Classes (Yr2) have enjoyed a day at Colchester Zoo, learning about animals and their habitats.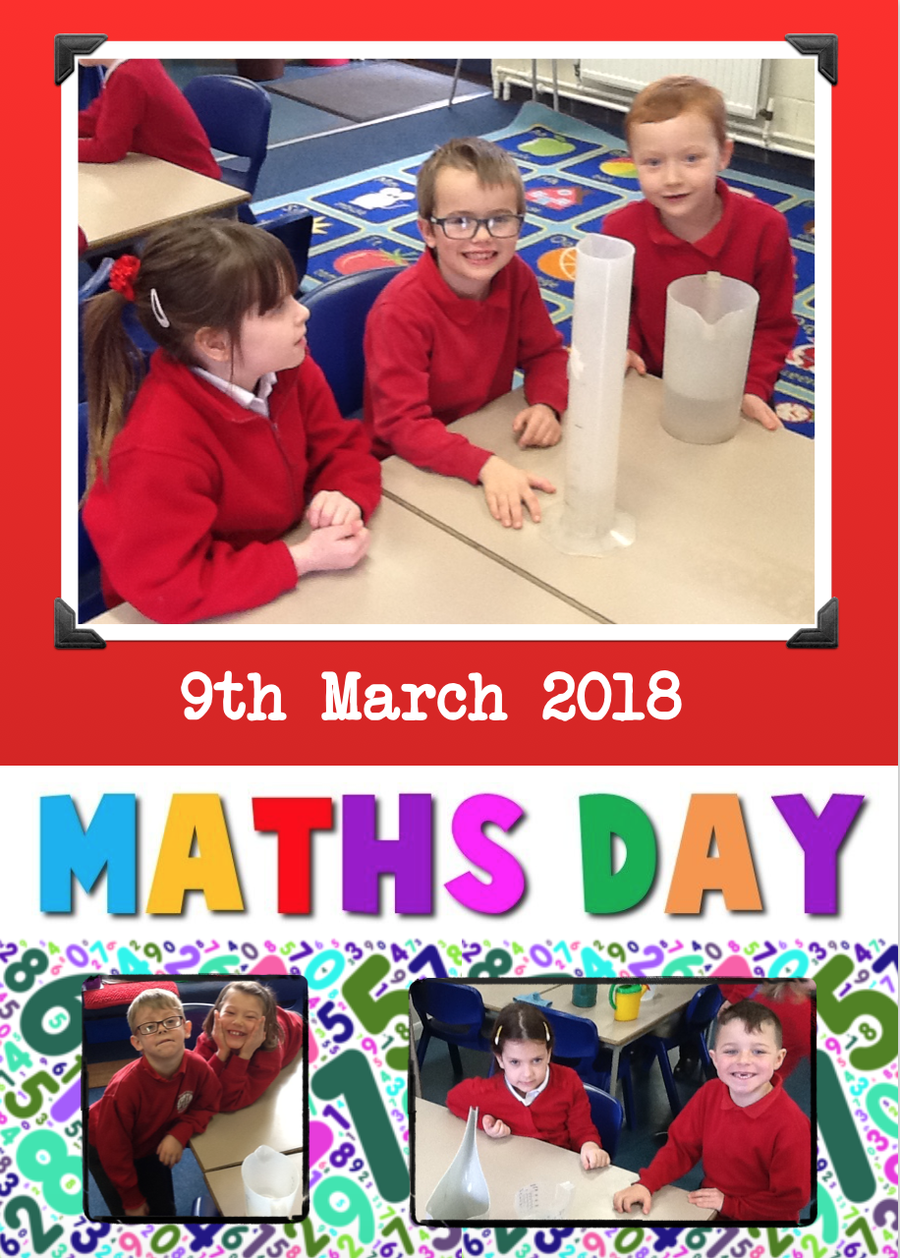 March 8th 2018 - Governor Day
Parent Governor Mrs Katrina Bickell working with children in her link class (Picasso, EYFS) during our Spring Term Governor Day.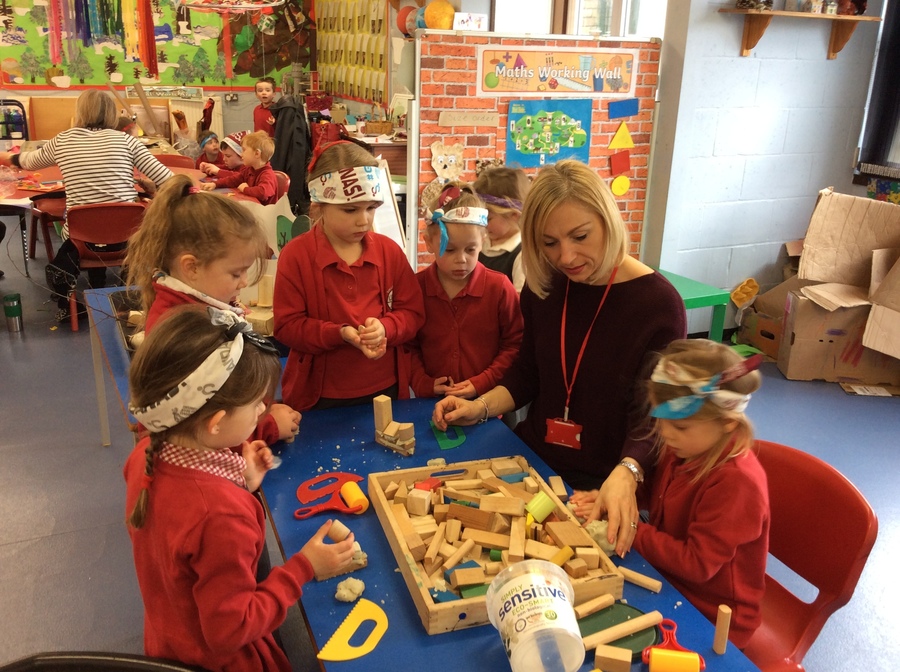 March 8th 2018 - Bandanas for Brain Tumours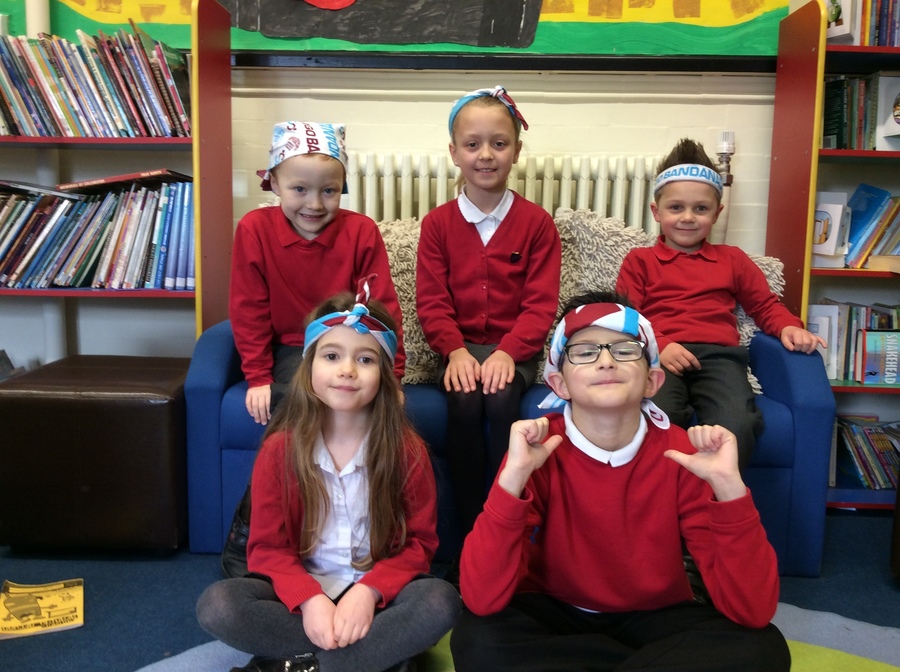 March 6th 2018 - Oliver Twist
Our TPA kindly paid for a whole school production of Oliver Twist. There was a follow up workshop for Banksy Class, Year 6.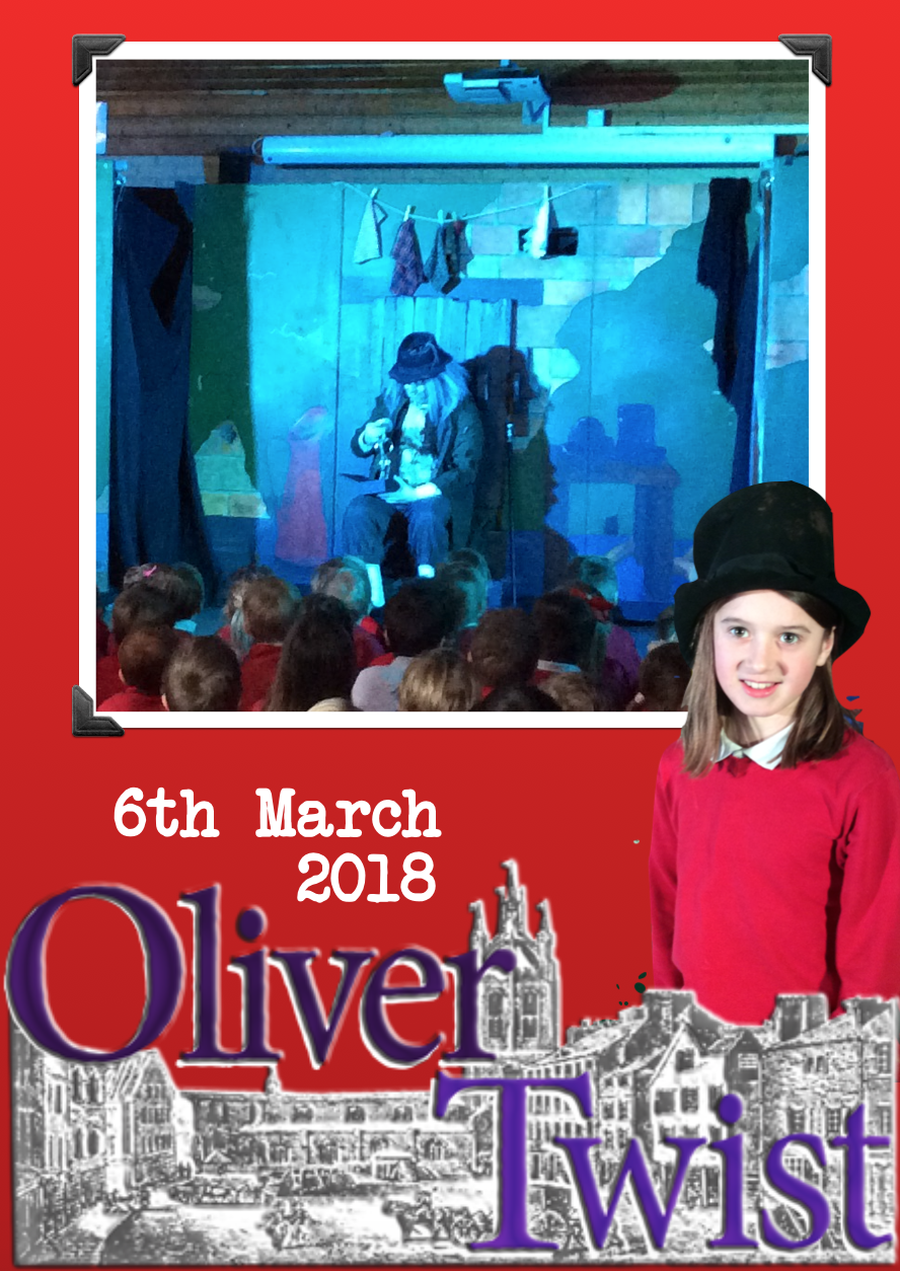 December 18th 2017 - Christmas Dinner
The whole school held the lovely aroma of roasting turkey as the children made their Christmas hats ready for lunch time. A traditional Turkey roast was served, crackers pulled and jokes told.
December 15th 2017 - WOW Day.
Our end of term WOW day was a great success. The children worked in mixed age groups and visited lots of different classroom bases to take part in craft activities.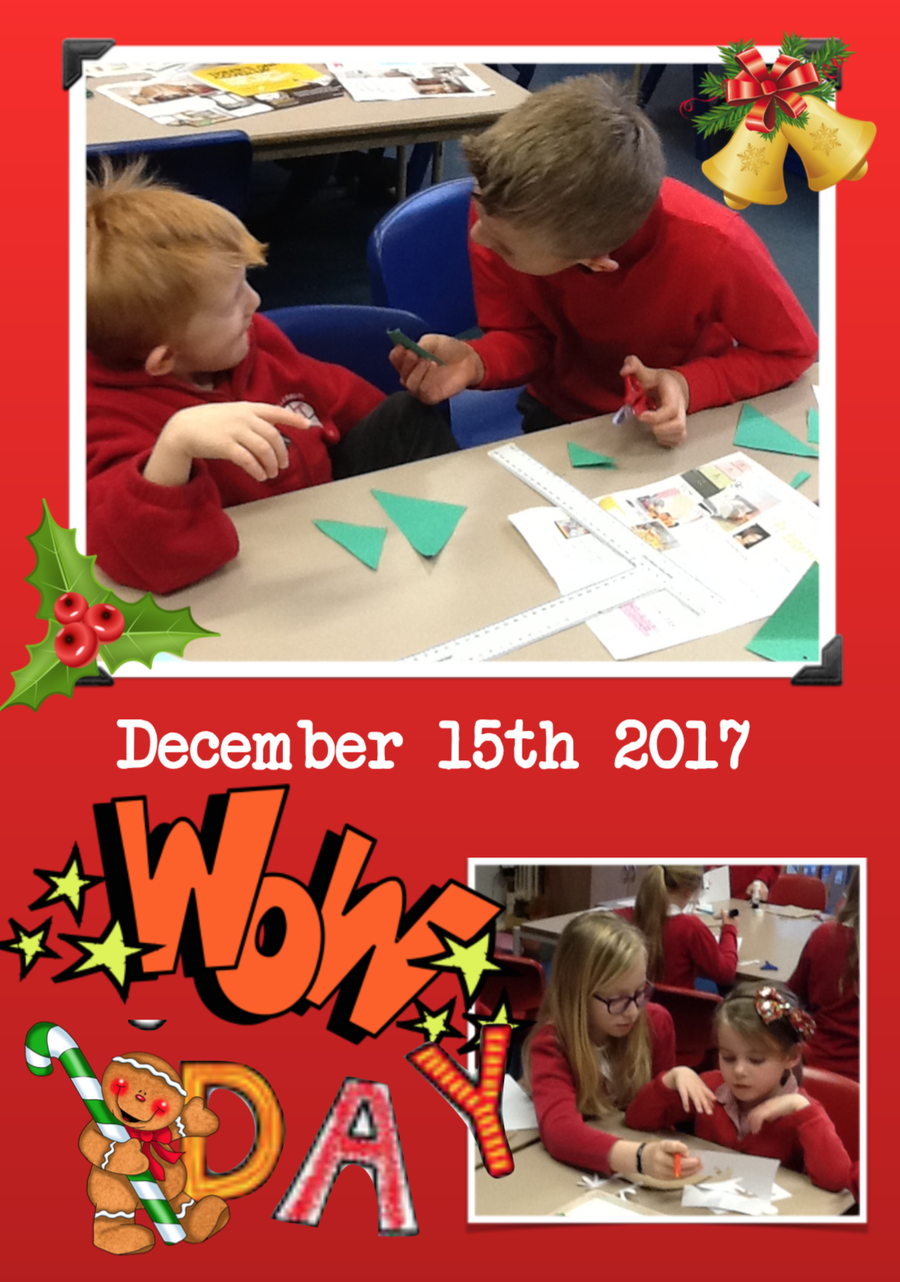 December 14th 2017
Van Gogh Class Yr3 have been learning about the Ancient Egyptians, they have been learning an Egyptian dance.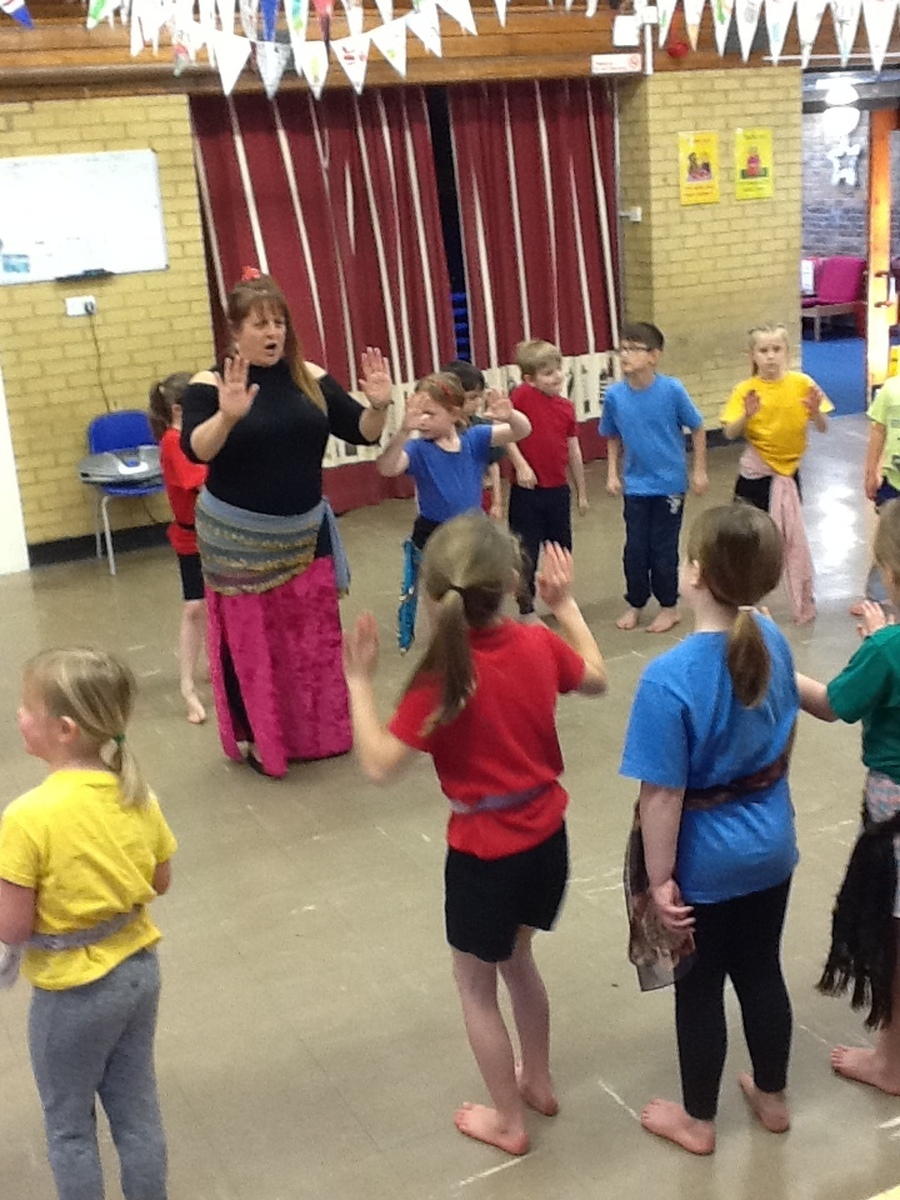 December 13th 2017
Our school choir sang at the village 'Light up a Life' service.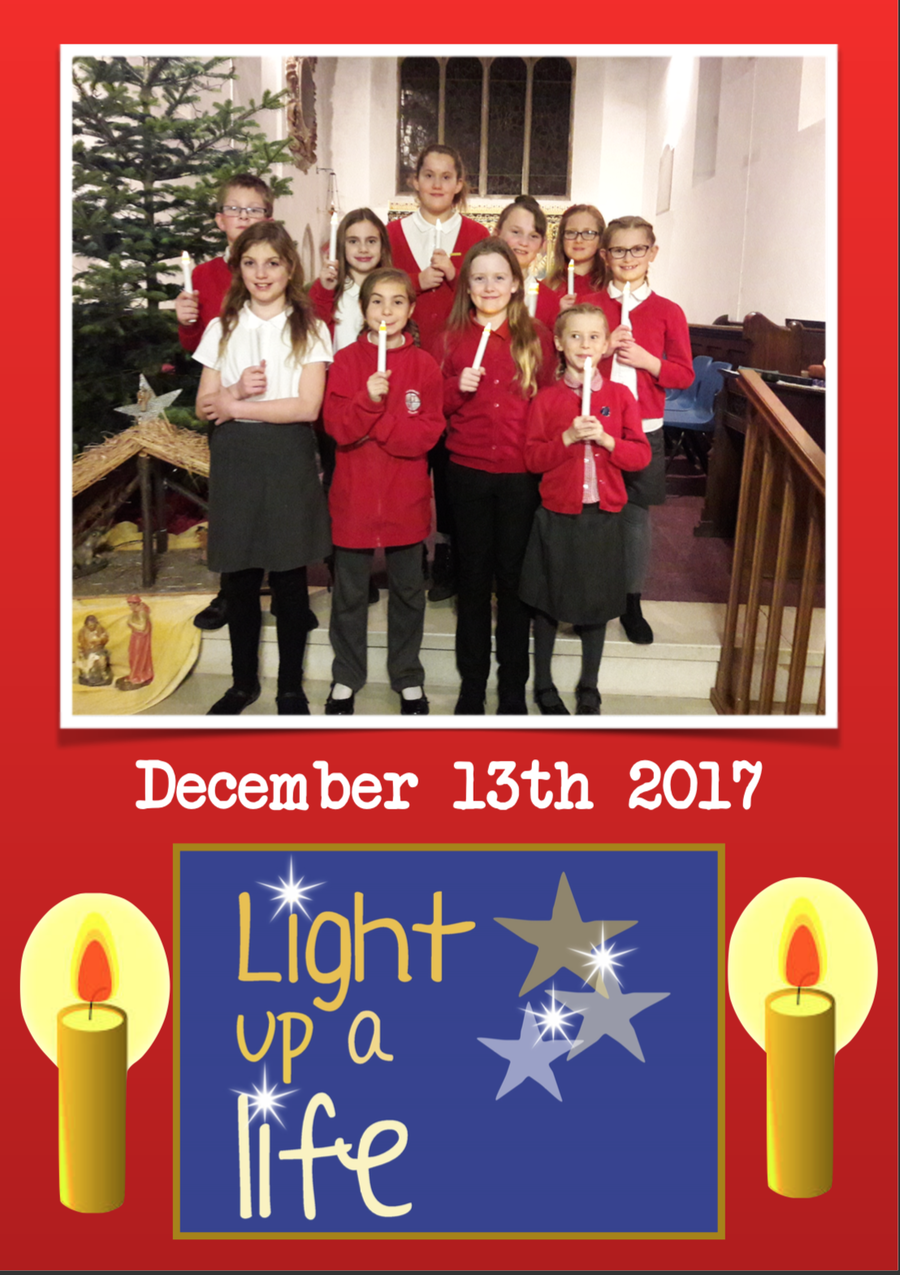 December 11th - Year 5 Open Class
The children in Renoir Class (Yr5) have been learning about the Mayan civilisation. They created an interactive museum for their parents to explore during their open class. Each group designed an exhibition table with artefacts, information and an interactive learning opportunity. There was even some delicious Mayan hot chocolate to try! After the parents left, the museum was open to the children in other classes to experience.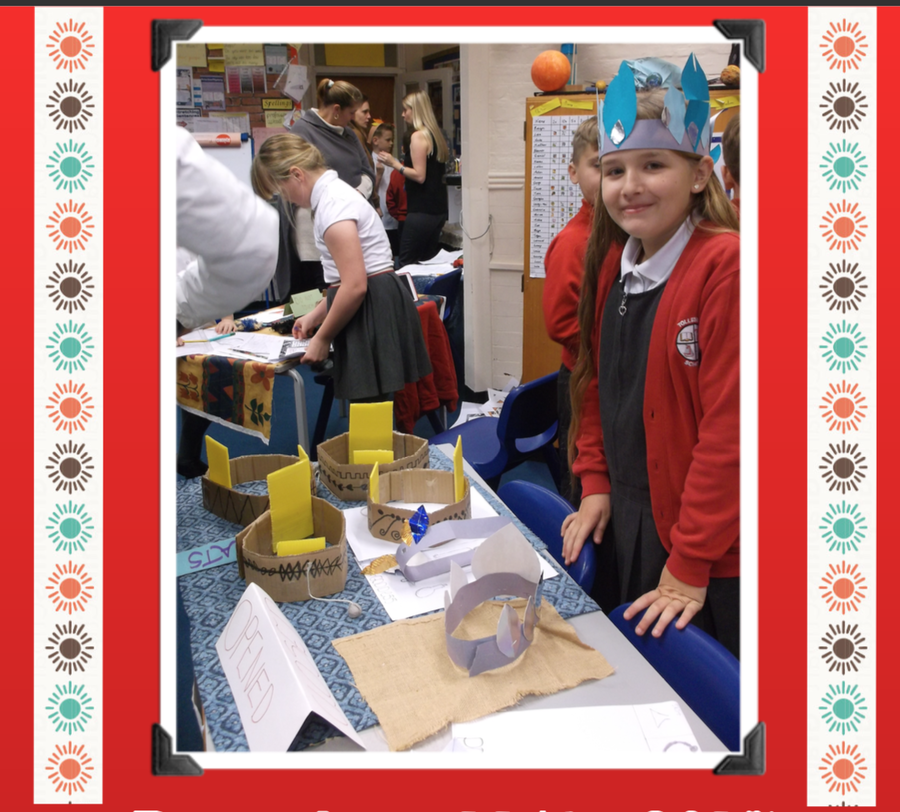 October 6th 2017 - Banksy Class (Yr6) Visit to The Globe
The children in Year 6 have had a fantastic trip to The Globe Theatre in London. They had a tour of the theatre itself and recited some lines from Macbeth on the stage. Then one of the actors took them into the rehearsal rooms where the children pretended to be the witches from Macbeth. They looked at the story of the play and discussed how Lady Macbeth taunted Macbeth into killing the king.
October 6th 2017 - Tollesbury's Got Talent 4
The cast of TGT4 throughly enjoyed themselves entertaining friends and family. There was a nice range of acts, - musicians, dancers and singers. It was a fantastic evening, it is lovely to see the confidence of the children as they take to the stage. Well done to all the cast of the Talent Show. We will look forward to what you bring to the stage next year.
October 31st 2017
Year 2 have enjoyed a day at Hyde Hall. They have learnt all about the different plants that grow in the Autumn.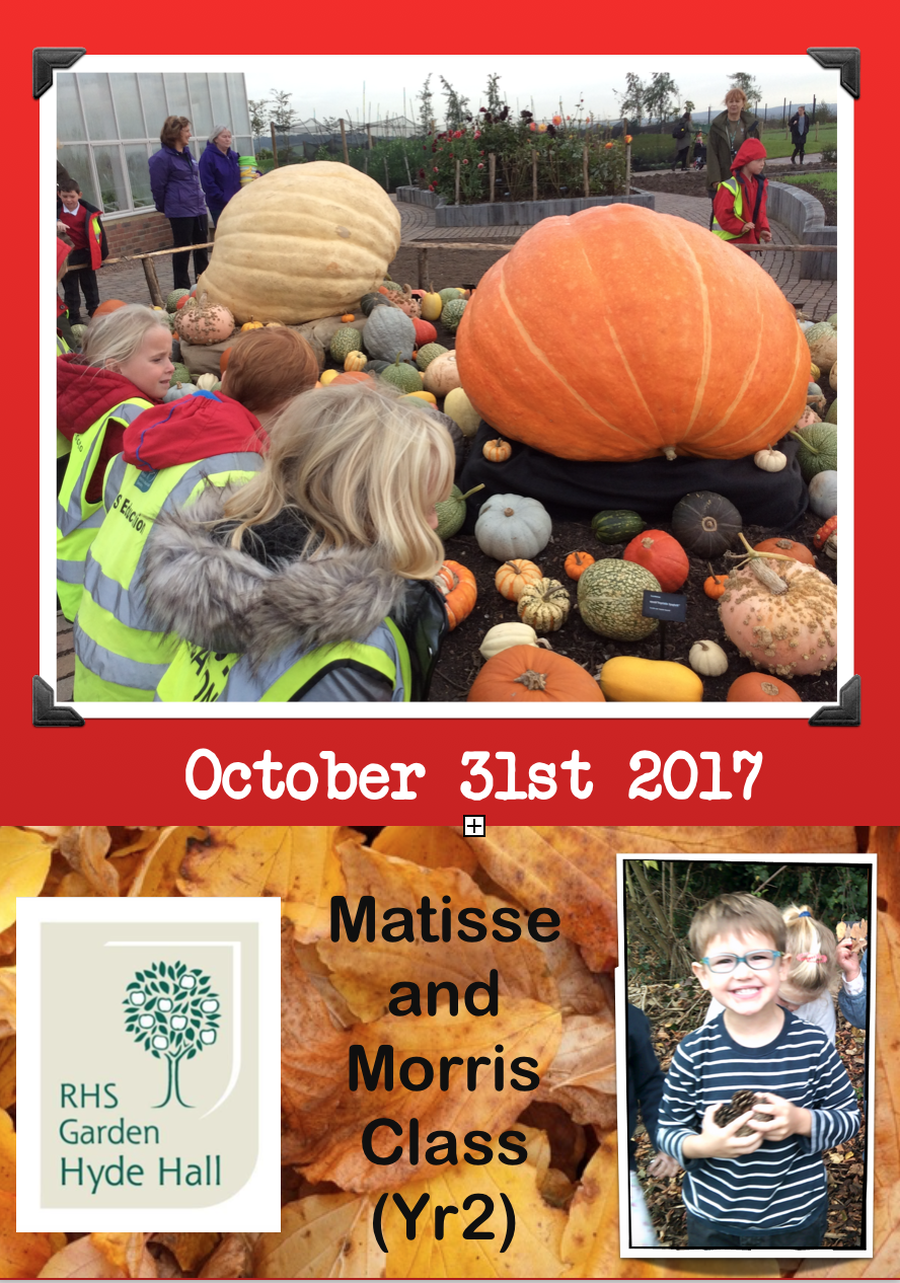 October 31st 2017
The trees were very autumnal but the sun shone as Year 5 and Year 4 enjoyed a full day of natural activities at Abberton Reservoir. They enjoyed dipping in the pond to find out about the creatures who lived there and looked at different habitats.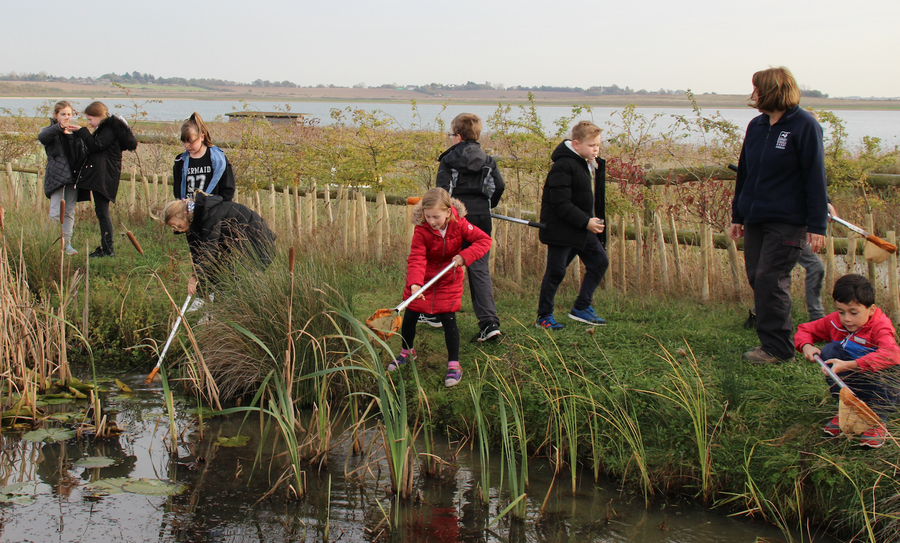 October 30th - 31st 2017
We have been very lucky to have a drumming tutor in school this week. Classes have enjoyed learning about rhythm and tempo whilst learning to play African and Indian drumming beats.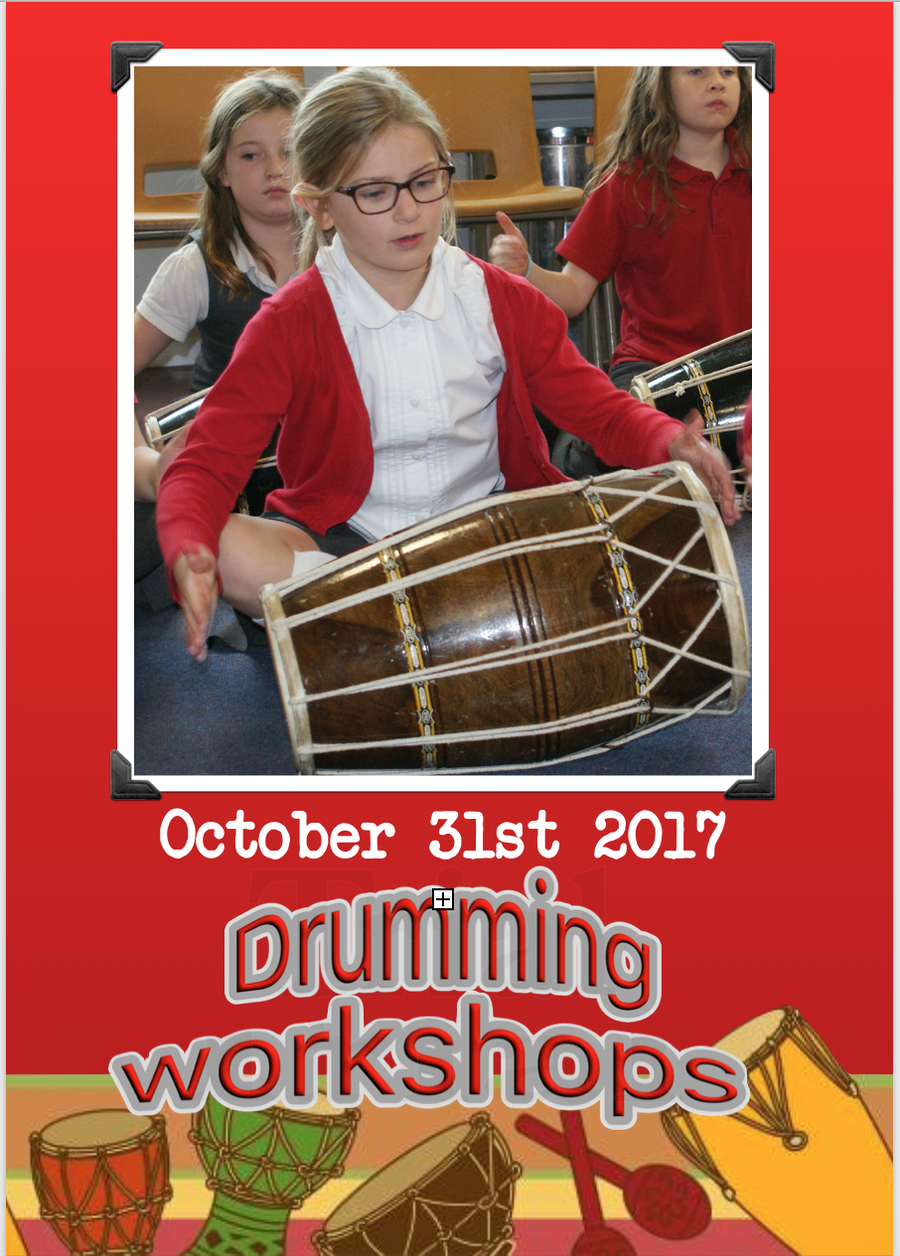 October 18th 2017
Children in Monet Class (Year 1) used all their senses during a trip to Pizza Express in Braintree. The children got to taste lots of different toppings before having a go at making their own pizza.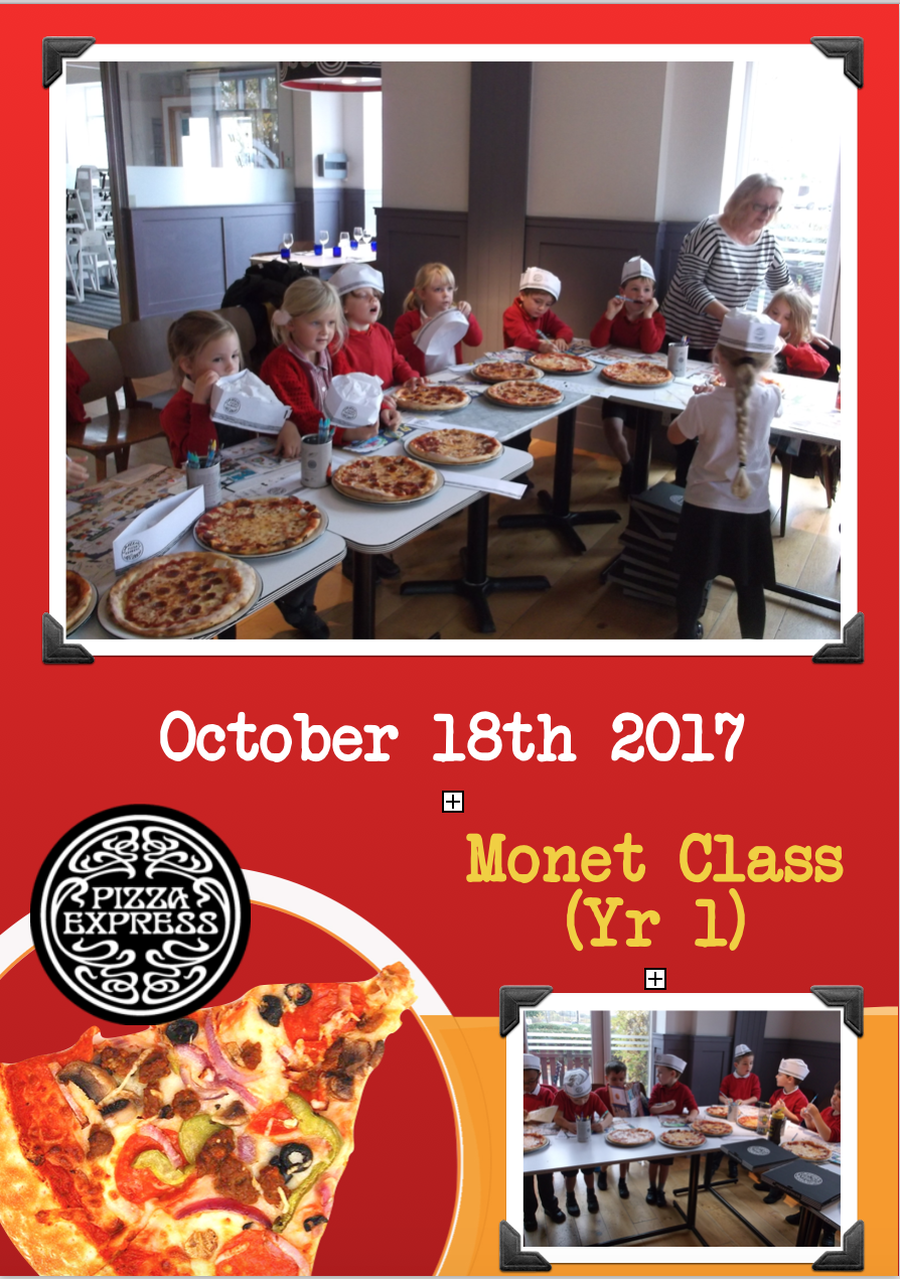 October 18th 2017
Representatives from Perrywood garden centre visited us as part of their Green Up Your Gaff campaign. A representative from each class chose a plant to 'Green Up' their classroom. The children had fun learning about the different plants before making their choices.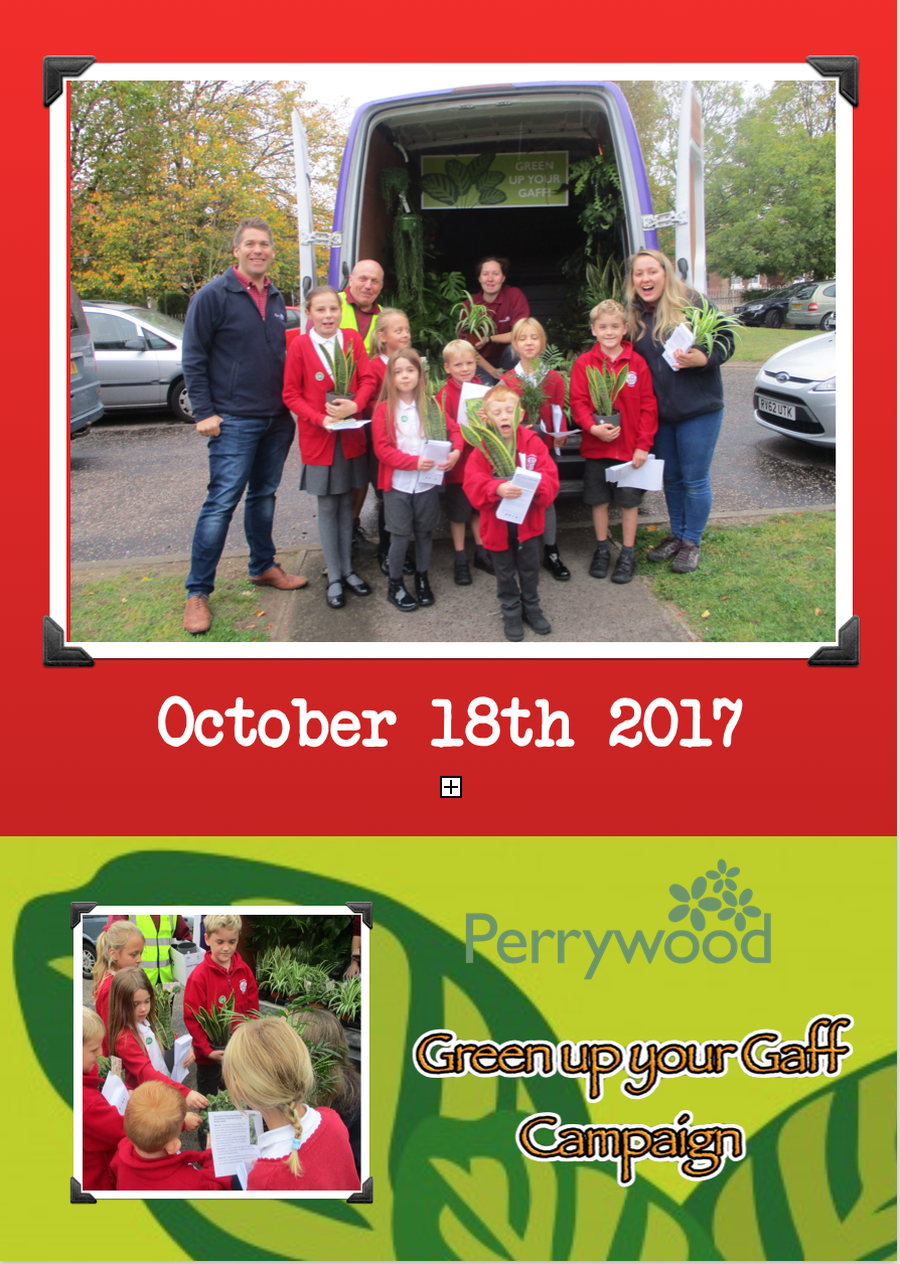 September 27th 2017
Renoir class have enjoyed a day of outside learning at Mell Farm. Here are some of pictures of their day.
September 13th - 15th 2017
Banksy Class (Yr6) headed off for 3 days of activities at Stubbers Adventure Centre in Upminster. They kayaked, climbed, made rafts had a tried their hand at jet skis and banana boating.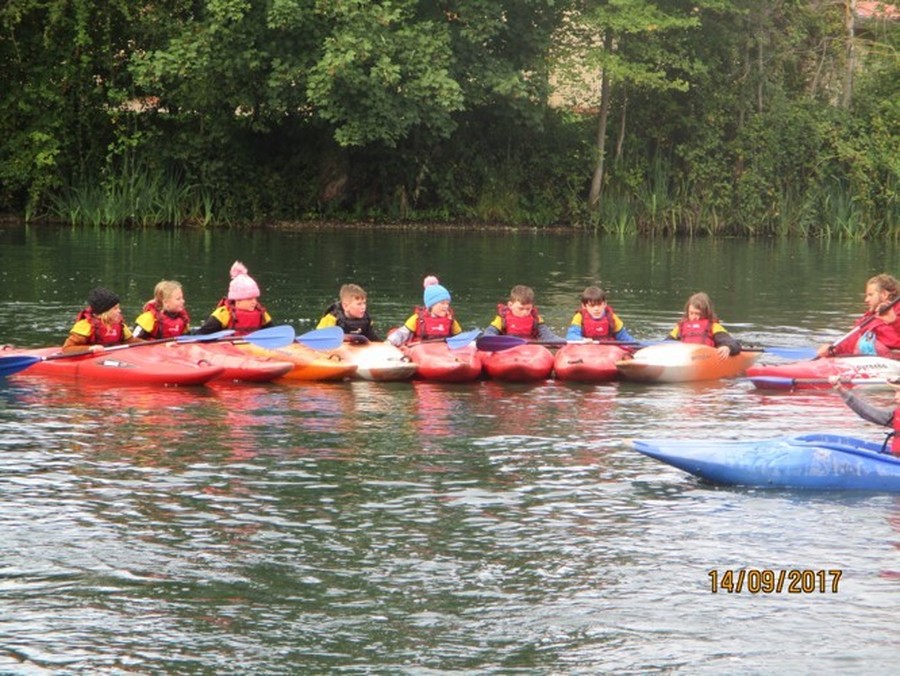 September 2017
Our new children in Picasso Class are now in school full time. They have settled well and have been enjoying getting to know each other.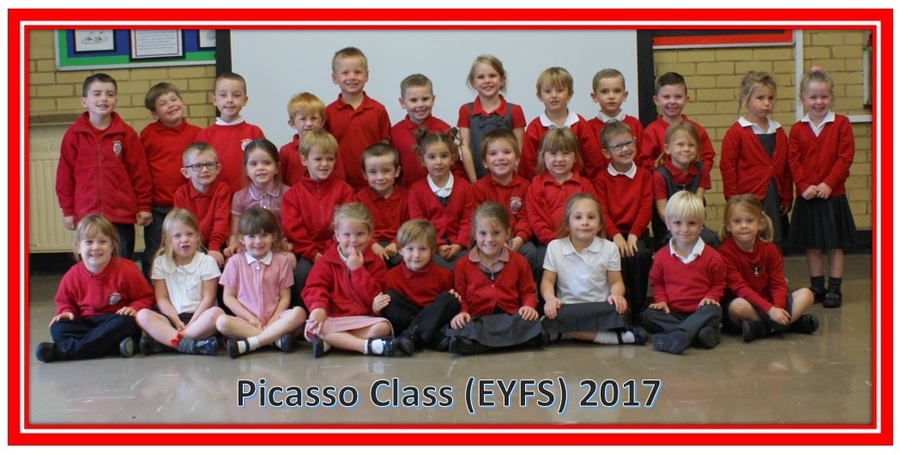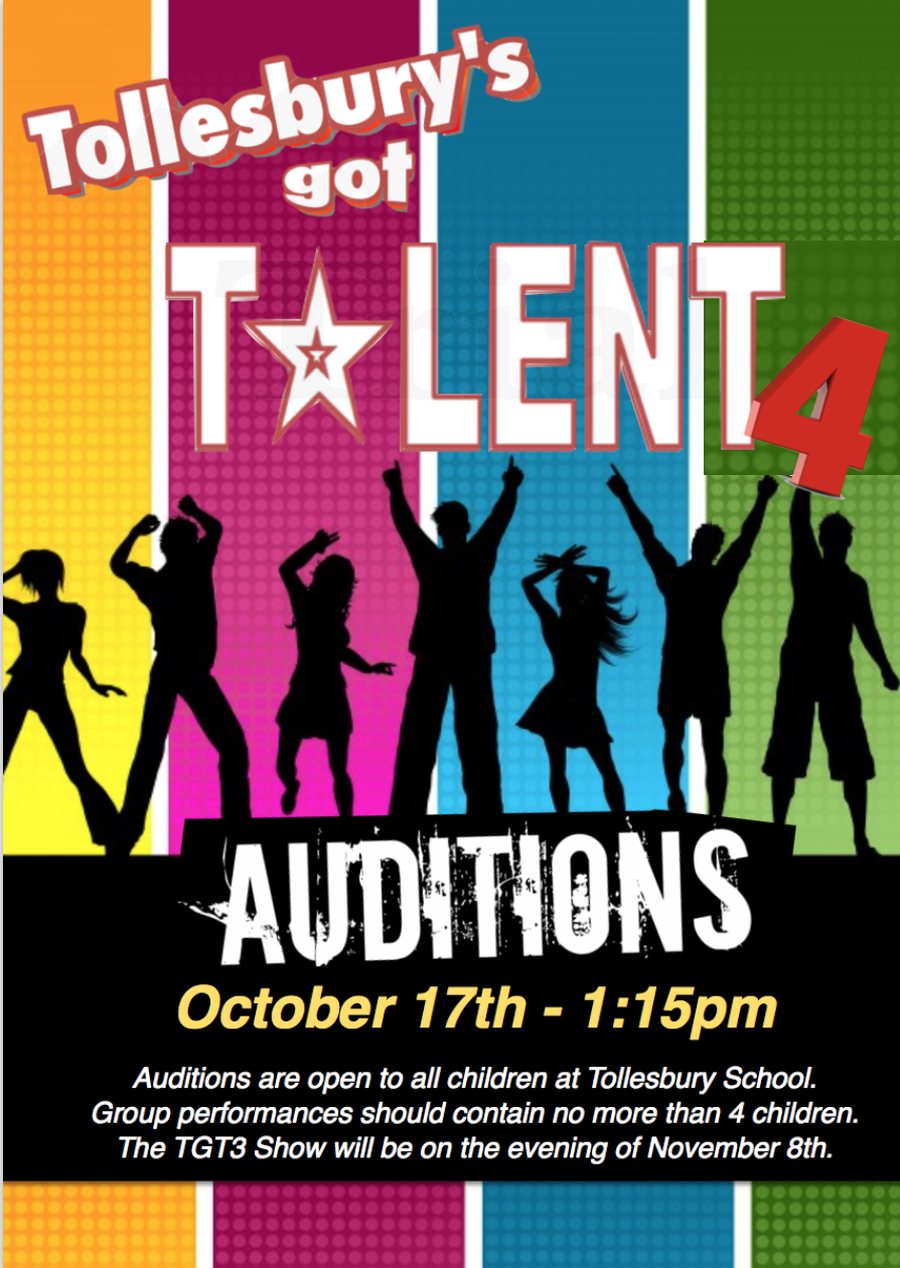 Banksy Class - Year 6 Leavers.
Goodbye and good luck Banksy Class, we wish you well in the next step of your educational journey.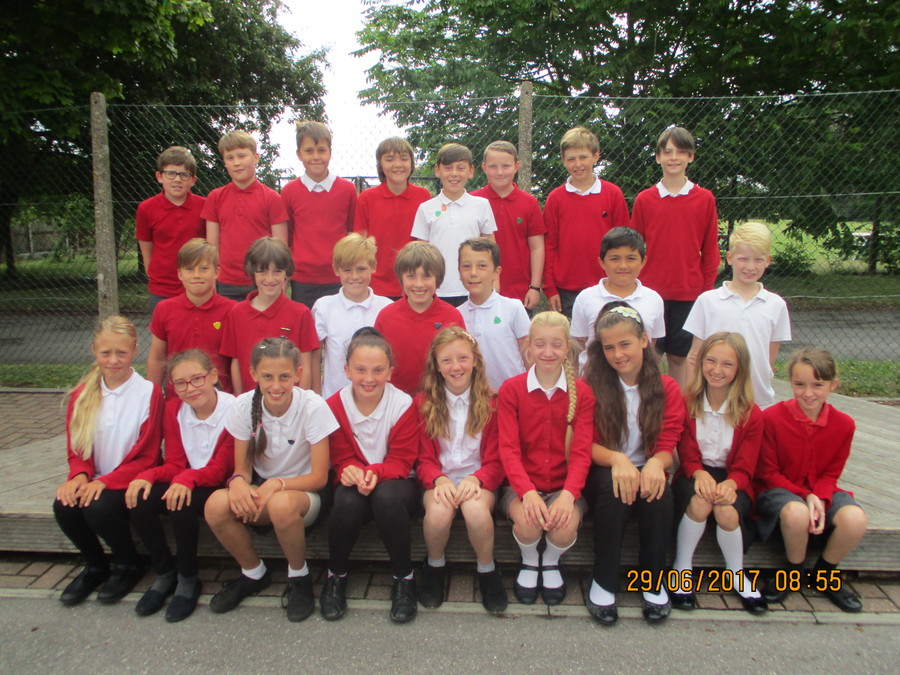 17th July 2017
Matisse Class (Year2) have enjoyed a visit to Cudmore Grove Country Park on Mersea Island.
Their ranger taught the children about erosion and some of the history (about the pill boxes). They made sand sculptures and necklaces out of shells and did a scavenger hut.
14th July 2017
Cezanne Class - Year 4 have been learning about the Stone Age in class. To consolidate their learning they enjoyed a Stone Age Day.
7th July 2017
Picasso class (EYFS) spent the morning at the Salt Pool followed by an EYFS picnic back at school.
6th July 2017 - Renoir Class (Yr5) trip to Sutton Hoo
To support their learning in class, the children in Year 5 spent the day at Sutton Hoo, the site of the ancient Anglo Saxon boat burials. First, they learnt about archeology by exploring replicas of artefacts found in the burials, then there was the opportunity to look around the exhibition and see some of the original artefacts such as the rusty rivets that held the boat together and some gold coins found in the burial chamber.
In the afternoon the children went on a tour of the site to see the burial mounds and learn more about life and death in the time of the Anglo Saxons.
https://www.nationaltrust.org.uk/sutton-hoo
29th June 2017 - TPA Penny Race
This year our annual 'Penny Race' had a make over. Each class raced to cover their picnic blanket with pennies. The money raised will go towards extra equipment or learning opportunities for the children.
27th June 2017 - Sports Day
We have all enjoyed a fantastic Sports Day. KS2 ran various races, cheered on by friends and family, children in KS1 ran their races in the afternoon. The older children completed a long distance run, relays, obstacle course, sprints and hurdles. The younger children tried their hand at the egg and spoon race, quoit balance and sprints. Between the two events parents enjoyed a picnic lunch on the field with their children. It was a great day with lots of team spirit as the teams cheered each other on. The winning team this year was Fire.
June 2017
Over several sessions on different days our KS2 children have each attended a Lifesaving Workshop. They have learned how to respond to an unconscious and non breathing casualty. They have learned how to keep themselves safe before giving help and how to put an unconscious casualty into the recovery position and give CPR.
6-9th June 2017 - Bikeability
Children in Banksy Class (Yr6) have had the opportunity to do a 2 day Bikeability course. They have learned vital skills that will help them become confident and safe road users. For more information on the course and what the children have been learning visit https://bikeability.org.uk/
23rd May 2017
Matisse Class (Yr2) have finished all their end of Key Stage SATs tests. As a treat for all their hard work over the past few weeks the whole class spent the morning having fun and games at the Salt Pool and the green outside the Scout Hut.
12th May 2017
Banksy Class have concentrated very hard this week on their SATs. As a treat and to celebrate the completion of the end of KS2 test, the children enjoyed a trip to the bowling alley.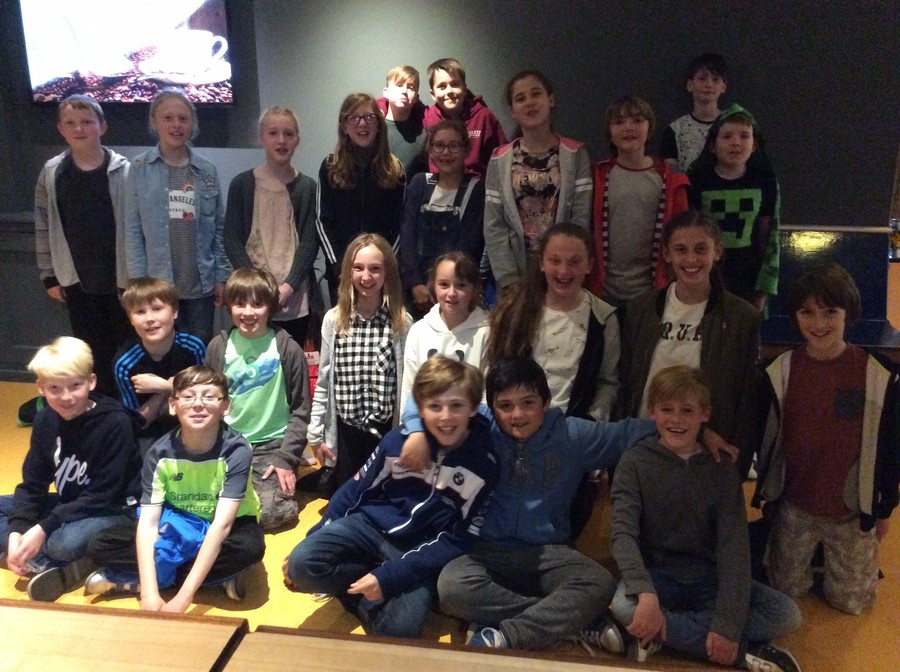 9th May 2017
Van Gogh Class (Year 3) have enjoyed a fun morning at Thurstable School taking part in lots of different multi-skill activities.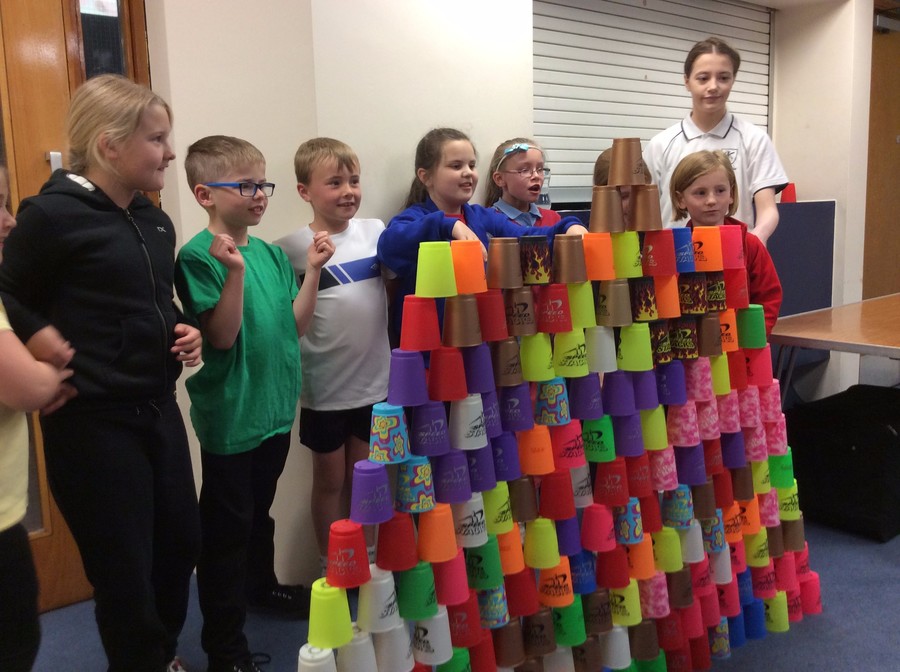 2nd May 2017
Picasso Class (EYFS) and Monet and Klee Classes (Yr1) all enjoyed an action packed day at Jimmy's farm. There was lots to do, we saw many different animals including some newborn ducklings and rabbits. We took a woodland walk and had a look at the den structures that had been built. We saw a 'Hobbit House' and watched the Meerkat's being fed, we even got to ask the keeper some questions. Did you know that Meerkats have a third eyelid that is transparent? It stops them getting sand in their eyes when they dig their tunnels.
30th March 2017
We have recently renamed our teams from the invaders and settlers theme to the 4 elements. We had a fantastic Team Building 'Wow' day which involved children working within their teams to create structures to a design challenge brief. It was a great day with children working with all different age groups, sharing ideas and supporting each other.
27th, 28th and 29th March 2017
We invited our mums or another female relative into school to join us for a Mother's Day lunch.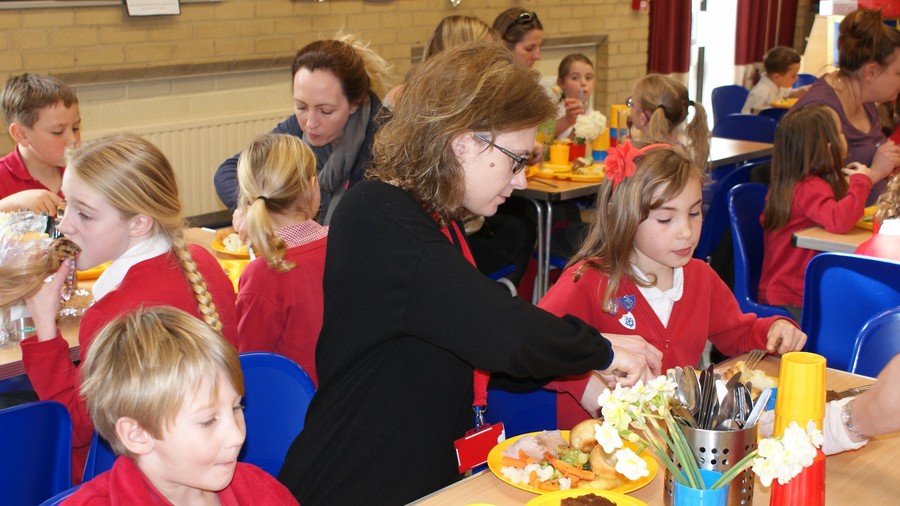 24th March 2017 - Silly Socks Day
This year we decided to wear 'Silly Socks' to raise money for charity. Donations were split between the Red Nose Day Charities and The National Deaf Children's Society'. The total amount raised was £206.50
6th March 2017 - Space Day
We have enjoyed a fantastic Space Day, we have completed space theme activities and enjoyed a space themed lunch. We had a visit from Author Peter Bassett with his mobile planetarium. We learned about the different planets in the solar system and how they rotate and orbit. We learned how to find different star constellations and all about why we have day and night.
3rd March 2017
We came into school wearing Bandanas to raise money for people suffering from brain tumours.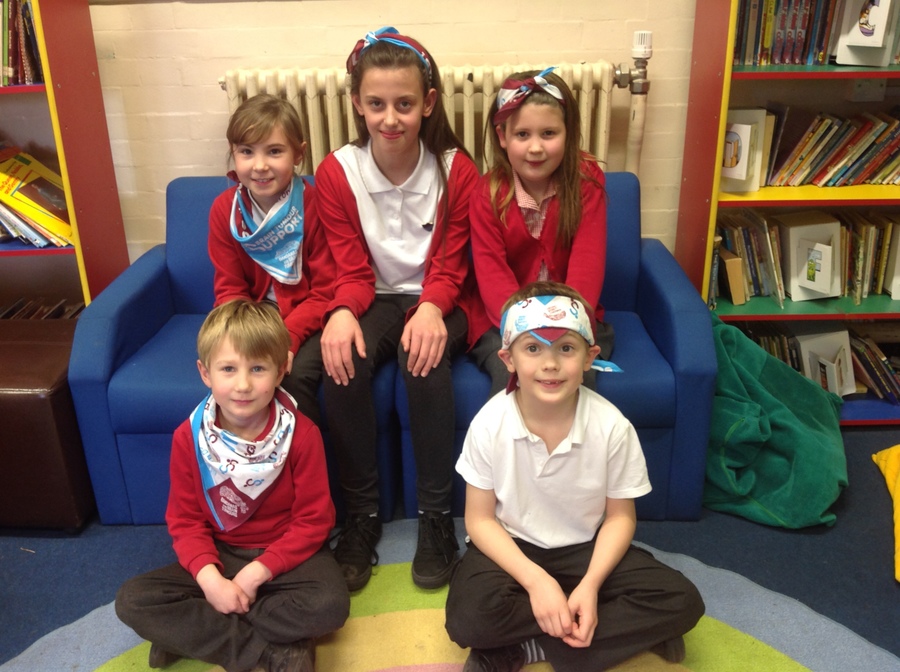 2nd March 2017
Along with many schools across the world, we celebrated World Book Day. Everyone dressed up as their favourite Roald Dahl character, we had a vast array of characters, ranging from Oompa-Loompa's and Golden Ticket's from Charlie and the Chocolate Factory to Mr and Mrs Twit. Each class based their learning for the day on one of Roald Dahl's 48 books and at lunchtime a Dahl-licious feast was prepared by our school kitchen. As a lasting reminder of the fun of the day, each class decorated their classroom door based on the book they had been learning about in class.
6th February 2017
Our School Choir have had a very exciting day at the Young Voices '17 concert. They joined lots of other schools to form an enormous choir at the 02 Arena in London.
Visit the Young Voices website for more information about the event. http://www.youngvoices.co.uk
2nd February 2017 - Project X.
PRESS RELEASE: 21 December 2016

Blackwater Schools celebrate young talent in Enterprise and History 'Project X' Showcases
Students from nine schools in the Maldon area came together last week to showcase their work on two innovative cross-curricular projects. Plume Academy were excited to welcome over two hundred invited guests to the events held over two evenings (Monday 12th and Wednesday 14th December). Guests included authors, academics, local dignitaries, business people, school governors, parents and carers.
The showcase events were the culmination of a series of four 'Project X' workshops, designed to challenge and stretch the students. Sixty students took part in the workshops, from years 5,6,7 and 8. Project X adheres to the ethos of the Blackwater Partnership of schools: to work together to promote the highest level of education in Maldon. Each school held a selection process before putting forward their students to take part in Project X. They formed teams with students from other schools, and in different year groups and worked closely together over the autumn term. As well as input from teachers, external experts joined the workshops to enrich their learning experience. Through taking part in Project X, students have developed important skills, including project planning and budgeting, historical thinking, teamwork, leadership, communication, IT and creativity.
At the showcases, the Enterprise teams presented their ideas for a new health and well-being event to promote Maldon. Guests were invited to look at the leaflets and posters the teams had developed, analyse their budget and event plans and listen to radio adverts, which were recorded in collaboration with Ray Clarke of BBC Radio Essex. Cllr Miriam Lewis, Leader of Maldon District Council responded to the presentations and awarded certificates.
The History teams put on an interactive exhibition on migration during a specific period of history (Medieval; Early Modern; Industrial; 20th Century to Present), which included a dramatization of a story from their period. Robert Winder, Author of 'Bloody Foreigners: The Story of Immigration to Britain' spoke at the event and presented certificates.
Kate Garnett, Chair of the Blackwater Partnership said: "Project X has been a great experience, not only for the students who took part, but for the teachers who have worked together with colleagues in other schools to create and deliver this new and innovative series of workshops. It has been a powerful learning experience for all involved. Collaboration between schools is key to what the Blackwater Partnership is all about, and this is a good example of how that collaboration brings out the best in our students and allows them to shine."
About The Blackwater Partnership
• The Blackwater Partnership is a well-established, successful partnership of 9 primary schools and a secondary school. Their aim is to promote the highest level of education in Maldon through collaboration between schools in a number of areas including pupil well-being, behaviour and attendance, staff professional development and leadership support.
• The Blackwater Partnership is bound by three common beliefs; first, that every child in Maldon has the right to an excellent education, second, that a high quality of teaching and learning is fundamental to providing an excellent education and third, that each school knows how best to meet the needs of their children.
• Schools in the Blackwater Partnership:
All Saints' C of E Primary School - Great Totham Primary School*
Heybridge Primary School - Maldon Primary School
Maldon Court Preparatory School - Plume Academy
St. Francis RC Primary School - Tollesbury School
Wentworth Primary School - Woodham Walter C of E Primary School
*Note: Great Totham are members of the Partnership, but did not take part in Project X

Contact: Jenny Phillips, Blackwater Partnership Coordinator, 07411 824145 jenphillips@live.co.uk
20th January 2017 - Space Day in Picasso Class
The children in Picasso Class (EYFS) have had a fun space themed day. They have been learning about space and have looked at the book 'The UFO Diary'. Their role play area is a space rocket this half term and they have completed lots of space themed learning activities.
19th December 2016
The last few days of term have been very festive. We have enjoyed our Christmas Around the World day. The children have worked with different age groups and have rotated around the school taking part in craft activities. It is a great time for helping each other, the older children have taken pride in helping the younger children to create their crafts.
16th December 2016
The children have enjoyed a traditional Christmas dinner including the award winning festive Christmas trees that helped our catering team win the Essex Schools Festive Bake competition. Everyone made party hats during the morning and sat down to share the festive meal together.
14th December 2016
This week our youngest children in Picasso Class - EYFS have put on two fantastic performances of Hey Ewe! A nativity with a difference, the greatest gift the baby Jesus received was the fleece from a curious sheep.
12th December 2016
The hall looks extremely festive. The children have each made a pennant which has joined our own very personalised bunting in the hall. In addition, the children have made tree decorations for the Christmas tree. Our tree was once again kindly donated by Fred's Store.
8th December 2016.
Matisse Class performed their nativity play – 'The Very Hopeless Camel'. They did 3 performances; a dress rehearsal to the school, a matinee and an evening performance – all of them were brilliant. The children's acting was great and they sang with overwhelming enthusiasm! Well done Matisse class.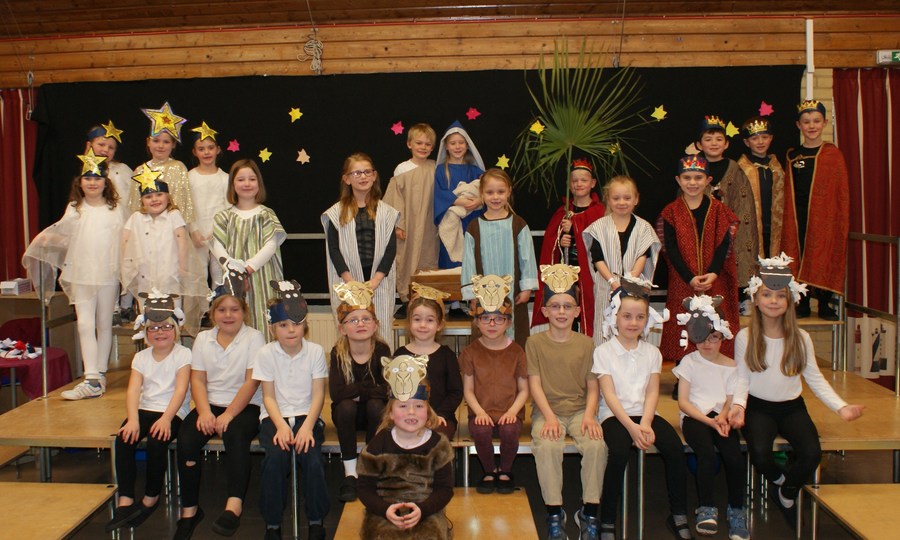 9th October 2016
For the third time, our children have shown us that Tollesbury's got Talent' as they presented their vast array of talents in the Tollesbury's got Talent show.
There was a wide scope of acts this year - singers, dancers, gymnasts, musicians, comedians and a rather impressive Yo-Yo act.
Wednesday 2nd November 2016
The oldest members of our school council travelled to London with school council representatives from other schools to visit the Houses of Parliament and learn about how MP's make decisions about the running of the country.
Tuesday 18th October 2016
The children in Picasso, Klee, Monet and Matisse classes (EYFS-Yr2) had a fun packed morning when the 'Mobile Zoo' visited them. They learned about different animals including Meerkat's, a bearded dragon, pygmy hedgehog, snakes and a frog. There was an opportunity to handle the animals and everyone was really brave and felt the different textures of the animals.

Friday 16th September 2016
Our new children in Picasso Class have built up to full days this week, they have settled in well. Welcome to Tollesbury School Picasso Class.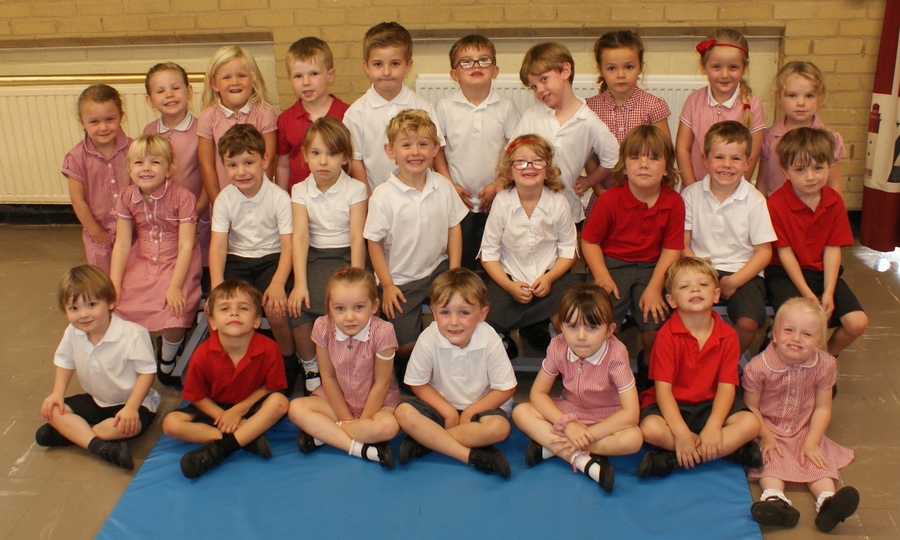 15th September 2016
This week we have started our 'Daily Mile'. Every day, as a class we walk or run around the playground for 15 minutes, we are aiming to do 1 mile each day. We will be keeping a record of the amount of laps we do of the playground and using the data to work out how far we run in a week, month, year as well as how far we have run as a class.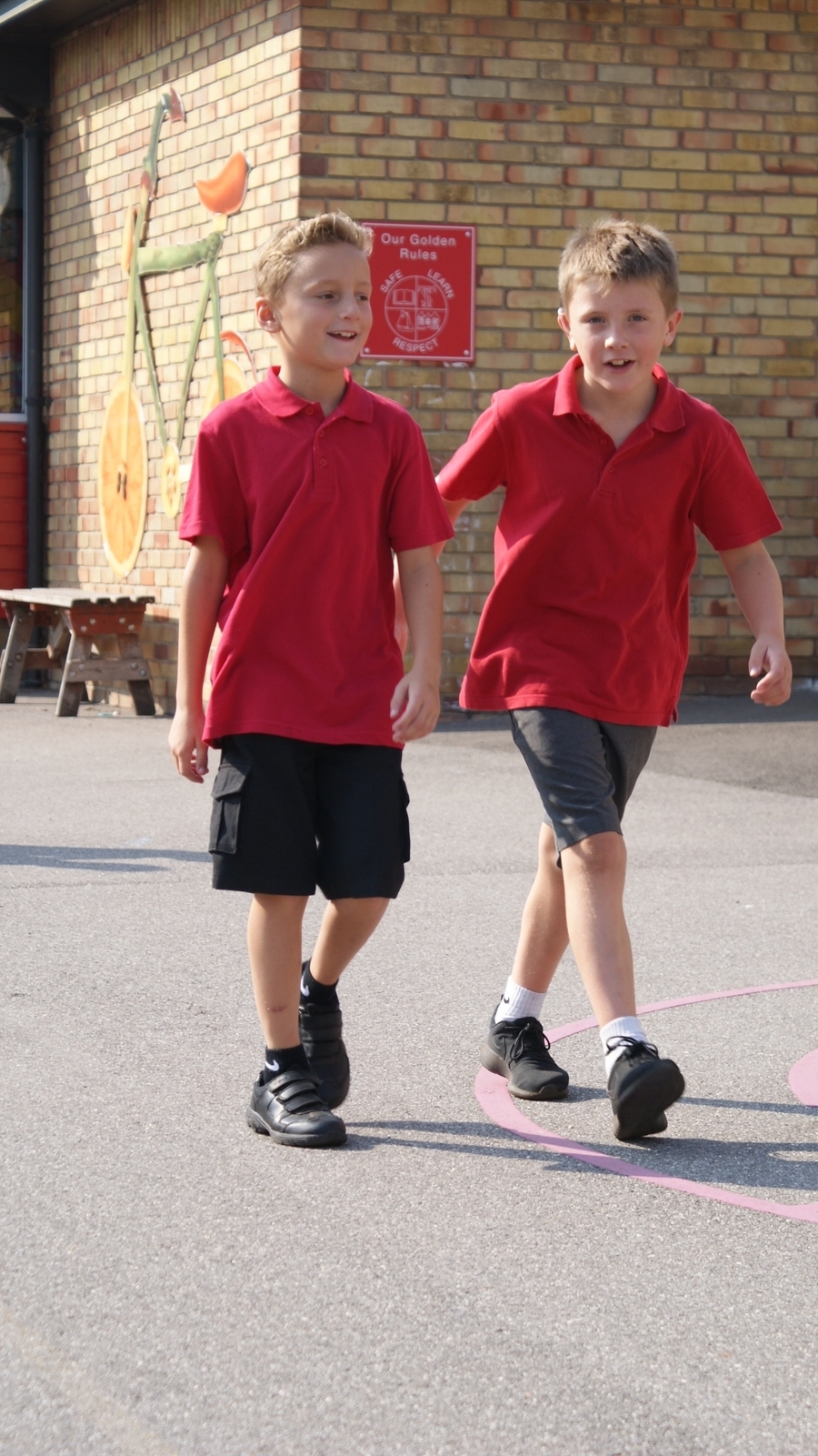 Year 1 visit to the salt pool. 20th July 2016
The children in Year 1 have thoroughly enjoyed a visit to the Salt Pool. The weather was very hot but a sea breeze ensured that everyone stayed comfortable whilst they sketched, made sand castles.
End of year performance of 'Ye Ha' - 15th July 2016
The children in Years 5 and 6 have been very busy rehearsing for their end of year performance. This year their play is a musical comedy entitled 'Ye Ha', judging by the laughter coming from the hall the children in the other year groups throughly enjoyed watching the dress rehearsal and the cast now has their comic timing ready to entertain their friends and family and the village community in their upcoming final performances.
Rio 'Wow' Day 5th July 2016
The children in classes from EYFS through to Year 4 mixed together to create several art projects. They drew around their hands and then transferred a country flag onto their template, after carefully cutting them out the flags were assembled in the hall to create the Olympic rings. The children also made some sparkly carnival masks.
27th June 2016
Children from Year 3 and 4 went on a visit to Braintree Museum to experience what life was like for a Victorian child. The Victorian classroom was a little scary!
16th June 2016
Pickaxe Robot Programming
The children in Pico Class, Year 4, have had 2 lessons with visiting teacher Mr Rayleigh form Thurstable school. He has been teaching the children how to create a program to control a robot by using a flow chart.
The children first learned how to put in outputs and waits to make the robot go forwards, backwards and spin right and left. They then moved on to using the inputs from the bumpers and decision blocks to get the robot to spin away from an object once the bumper had been triggered. Once their program was completed they tried to see if their robot could navigate the maze. If it did not master the maze they returned to the program to refine their program based on their observations of the robots movements.