24th March 2022
Thank you to our TPA who organised our Mothers day stall. We hope you enjoy your gifts on Sunday morning, we know the children enjoyed making their choices.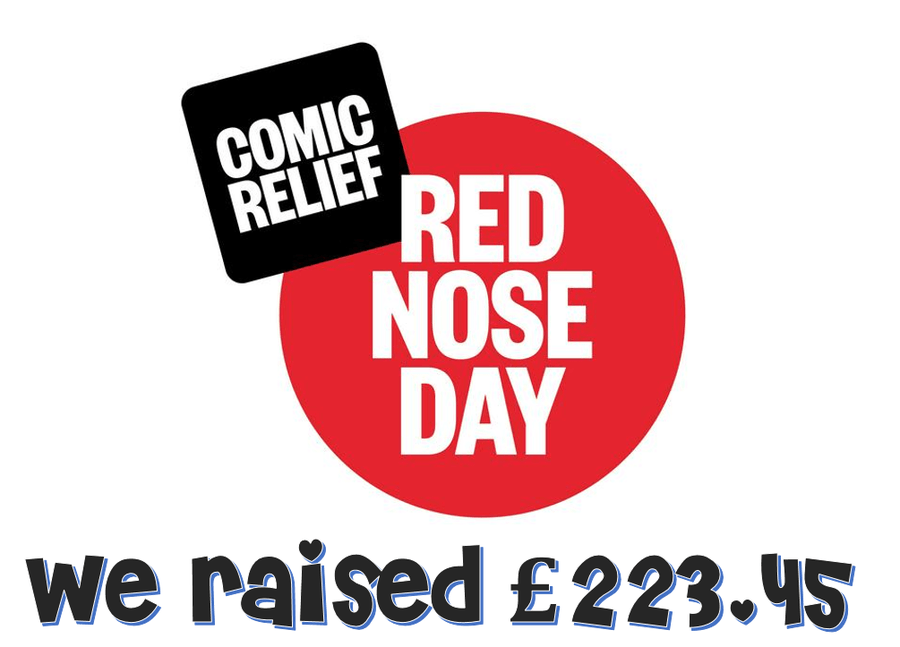 3rd March 2022
We celebrated World Book day. We asked our pupils to send in a picture of them reading in the most unusual places.
11th February 2022
Mrs Barwick and Mrs Sharpley have created extra special treats for todays dessert.
15th December 2021
Christmas dinner day at Tollesbury School. Almost every child in school enjoyed a Christmas dinner at lunch time.
19th November 2021
Thank you to everyone.
Tollesbury Climate Partnership
The Tollesbury Climate Partnership held an open day in Tollesbury to encourage residents to take climate action.
On the eve of Cop26, the global climate change conference, Tollesbury is setting out on its own low carbon journey.
The group aims to reduce the impact of climate change and protect the local environment.
A spokesperson for the group said: "Residents are invited to join the group and share their ideas for local climate-focussed projects.
"Ideas already being discussed include home energy saving and promoting low carbon energy, encouraging cycling and reducing car use and protecting the environment through tree planting, water saving and restoring threatened marine life.
The children at Tollesbury School, shared their ideas for the new TCP logo and mascot. As a thank you, the children received a certificate and could have a t-shirt printed with the new design on it.
21st July 2021
Goodbye to year 6 Class of 2021! Good luck with your next adventures.
8th July 2021
The summer hamper raffle draw is taking place today here is just a selection of them. The TPA managed to wrap 37 hampers. Thank you to all that donated. Good luck for the draw.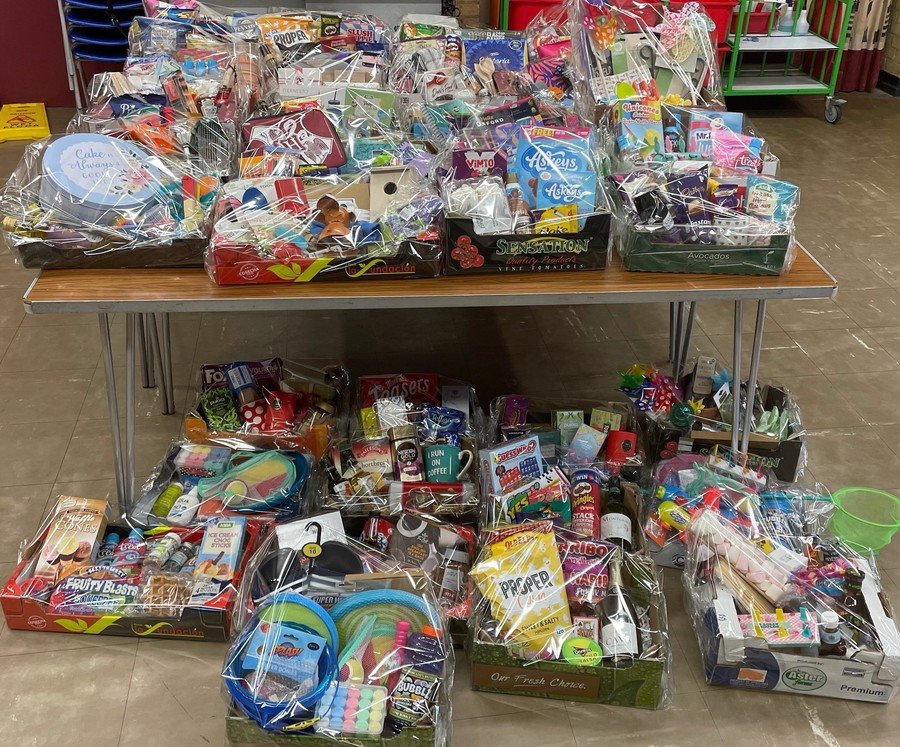 11th June 2021
Penny race day!
Thank you to our TPA, staff and parents for showing your support. We are waiting to hear the total amount raised. A fantastic time was had by all, especially by our year 6 class who where our over all racing champions! Well done everyone. For more pictures follow this link to the TPA page.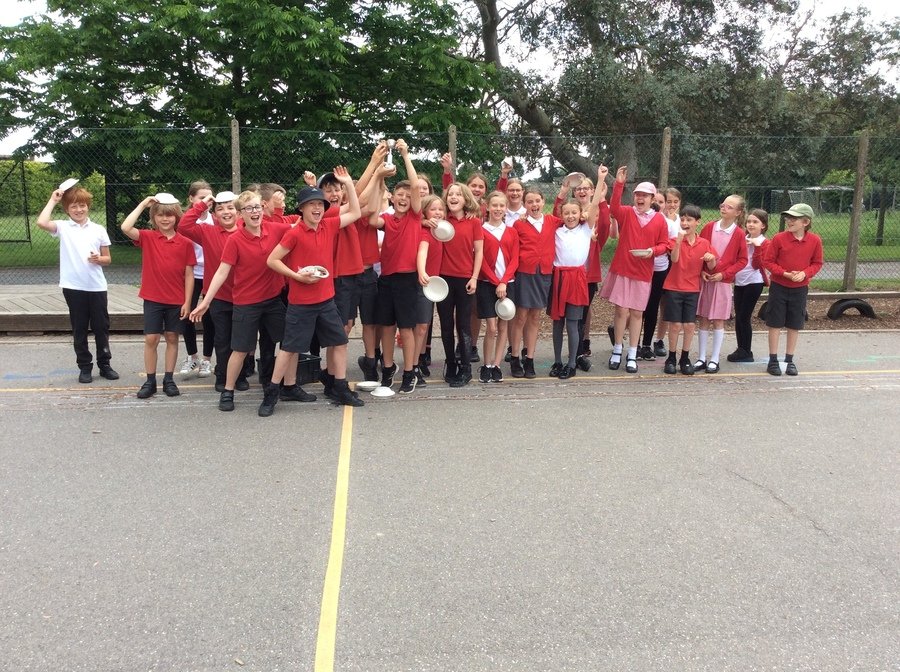 17th December 2020
Christmas Jumper day, Year 5 Mondrian showing their festive sparkle.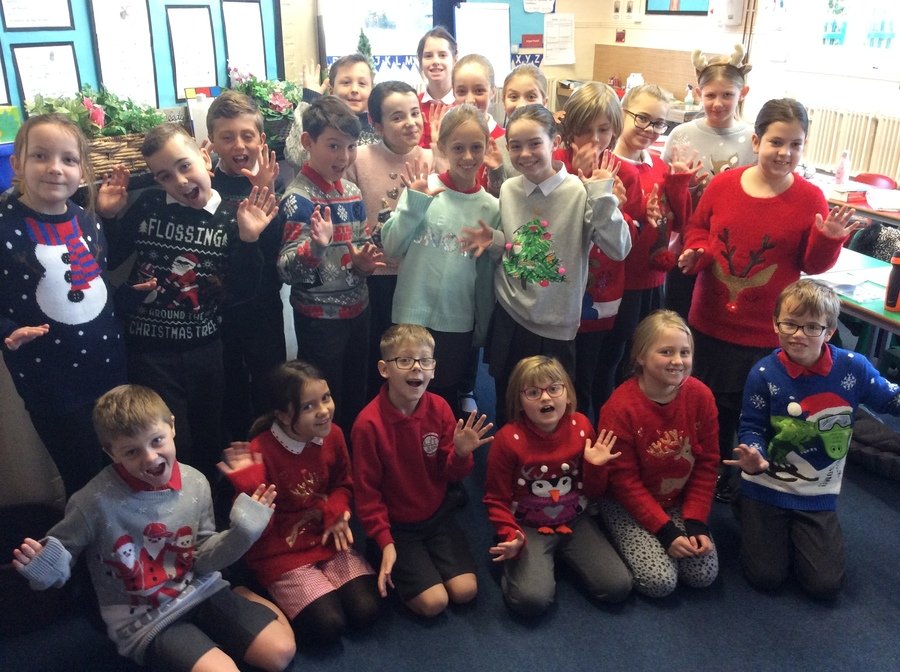 11th December 2020
We held our first 'Santa Dash' at school today. Despite it being a bit chilly and damp, the children had great fun running laps of the playground in their Santa hats. Money raised will be split between School and Little Haven's Hospice, our chosen charity for the year.
13th November 2020
What a colourful day we have had at school today. The children and staff looked fabulous in their many, many colours. A big 'thankyou' to everyone who made a donation today, I know every penny will be greatly appreciated. The Children In Need charity works to ensure every child in the UK is safe, happy, secure and has the opportunities they need to reach their potential, through funding local charities and projects. The total amount we raised was £285.00
13th November 2020
Rainbow cupcakes from our kitchen to celebrate our key workers and Children in Need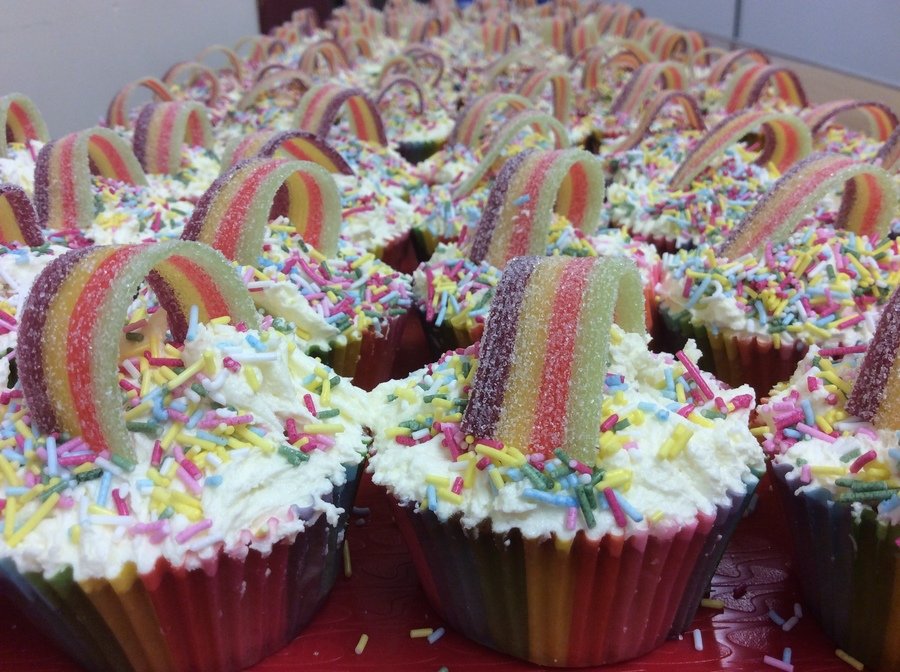 11th Remembrance Day
Our trip to the memorial, at St.Mary's Church, has been a long standing tradition at Tollesbury School, one that we wanted to continue this year. So, with a little bit of planning, we managed to make our annual visit. In their classes, the whole school visited the Church and many of the children laid their posies on the memorial. Some classes were greeted by Reverend Sarah, who said a few words as the children stood around the memorial. We were very privileged, this year, to have Mr and Mrs Lyne accompany the classes at the church. They both attended in their military uniforms. Thank you so much for being a part of our day.
5th March 2020
It has been amazing to see so many of our children dressed up as their favourite book characters. Each and every one of them looked fantastic.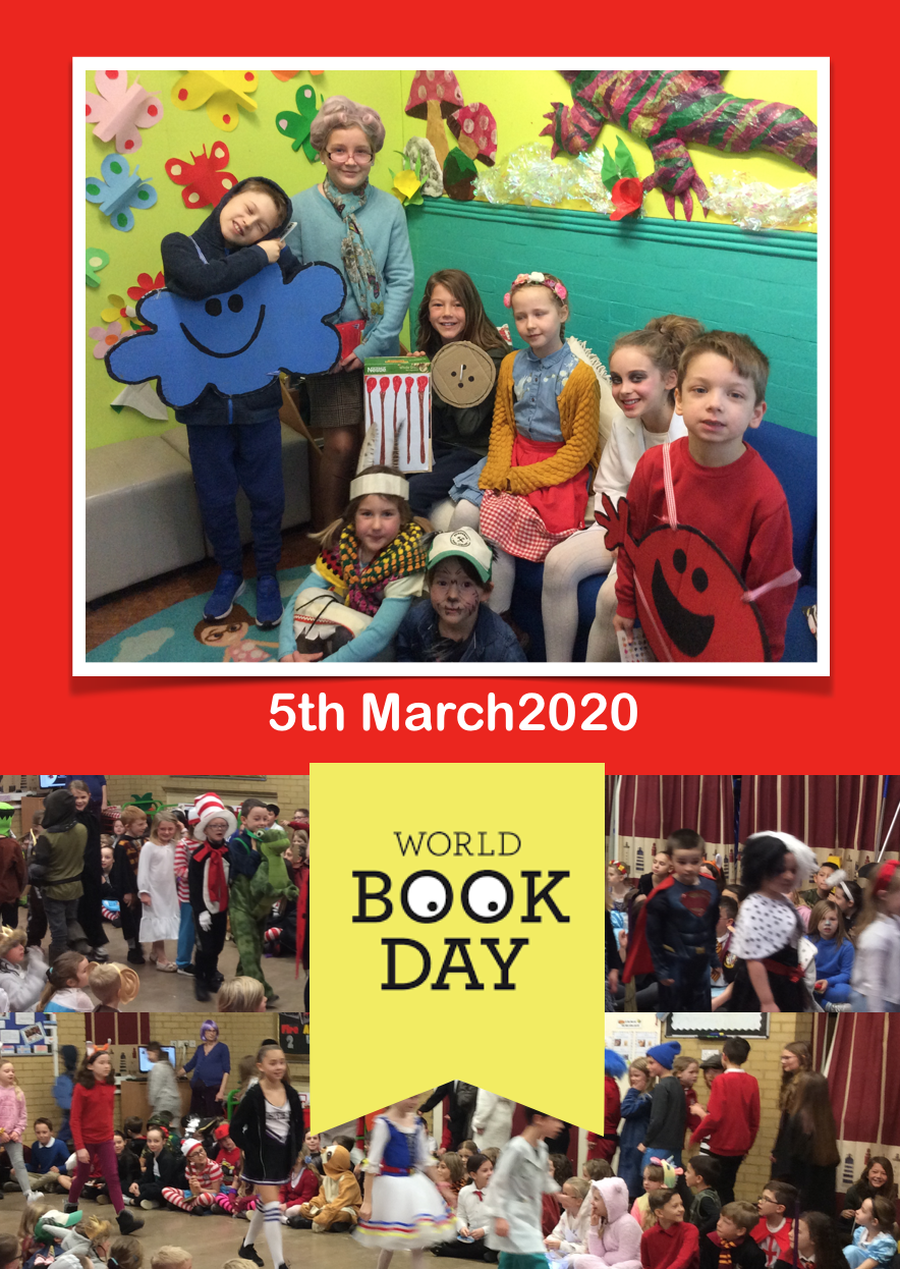 Zac has created a game called 'Drive my Crazy', click on the green flag to have a go.
25th February 2020
Year 4C visited Tollesbury day centre. Sharing their hard work with the community.
6th February 2020
Thank you to everyone who attended our book sharing open house. It is always lovely to welcome so many families to school, to share with your children all their hard work.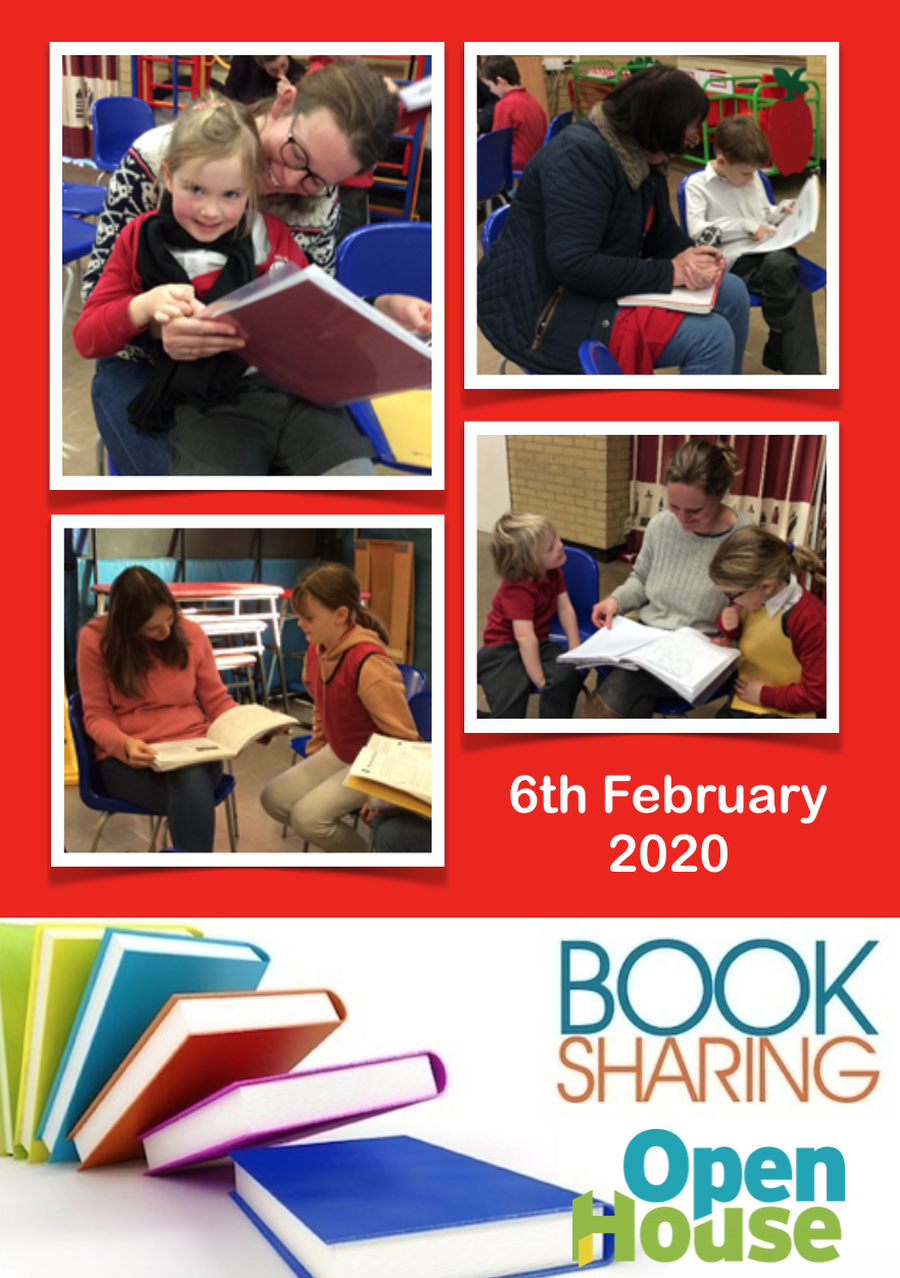 3rd February 2020
Mrs Gough and Mrs Richardson took members of the school choir to the O2 in London, to take part in Young Voices. This event is held every year and is an opportunity from schools around the country to come together and share their passion for singing. It is always a very long day but a fantastic experience. The choir spent the afternoon rehearsing with 8000 other children and then performed to thousands of parents in the evening. Tony Hadley made a guest appearance this year. A massive thank you goes to Mrs Gough for organising the trip and Mrs Richardson for helping. Thank you also to those parents who went along to support the event.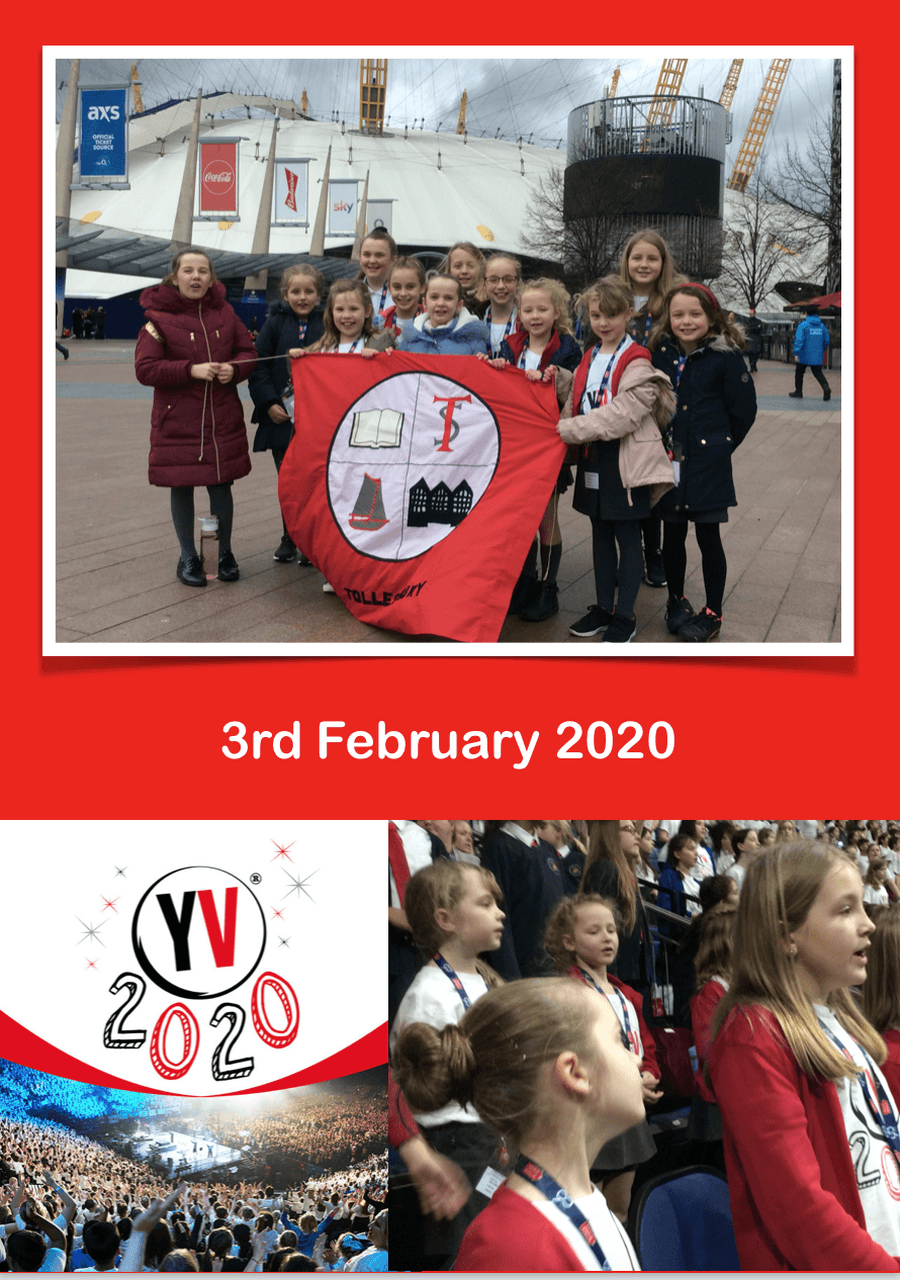 17th December 2019
The children were treated to a delicious Christmas dinner. Christmas music was playing in the background as the children sat at the tables ready to be served by the staff. Whilst they waited , the children were given Christmas activities to complete. A dinner of turkey, stuffing , pigs in blankets, Yorkshire puddings, potatoes and vegetables was served; oh and the obligatory brussel sprout (most of which went in the bin!)
An enjoyable Christmas dinner was had by all. A really big 'thank you' goes to Mrs Barwick, our Catering Manager, Miss King, our Assistant Cook and Mrs Sharpley, our Kitchen Assistant for cooking this fabulous meal. You are fantastic!
Thank you also goes to the staff who helped serve the children.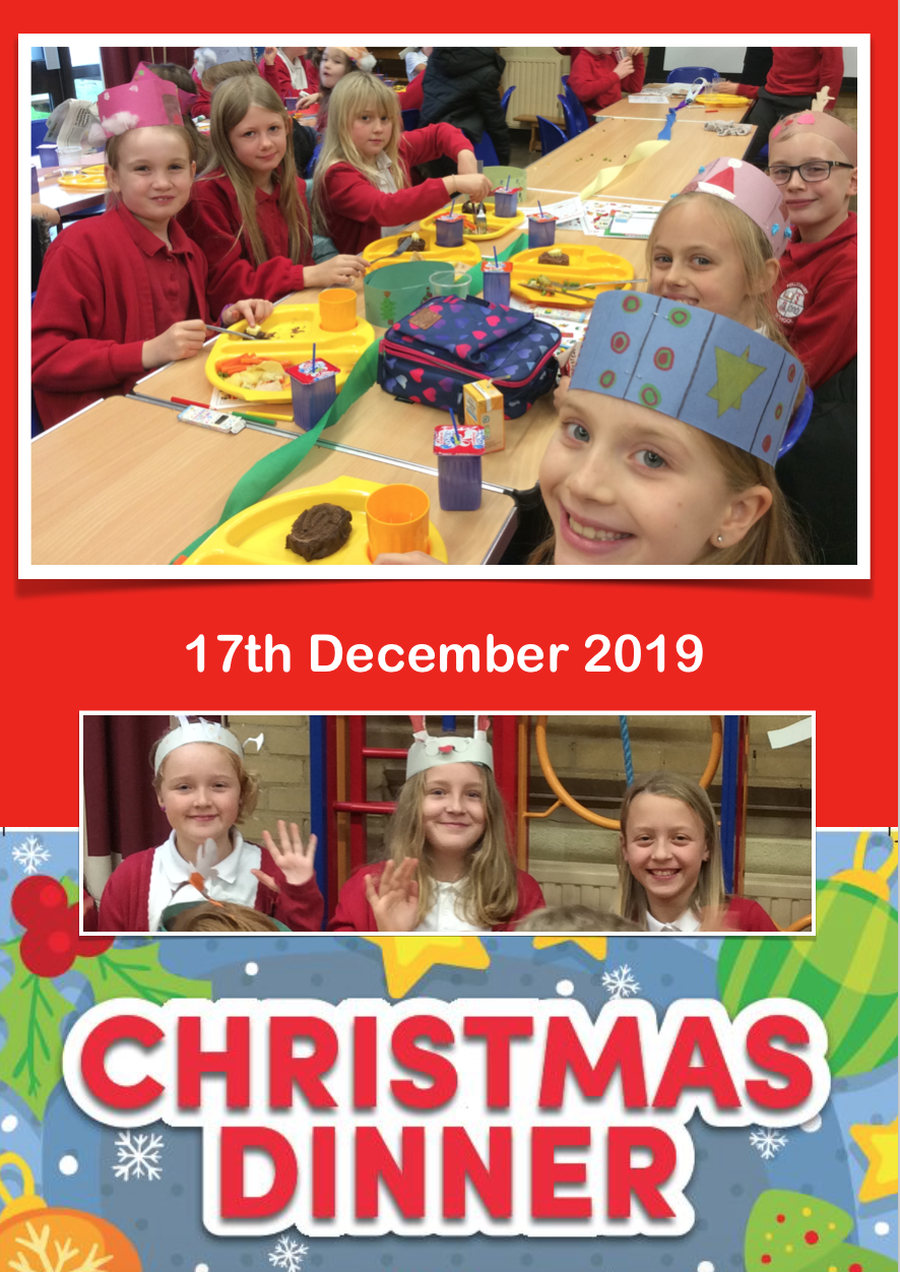 17th December 2019 Christmas WOW day
All of our children have enjoyed a festive WOW day moving around the school and enjoying various Christmas themed activities.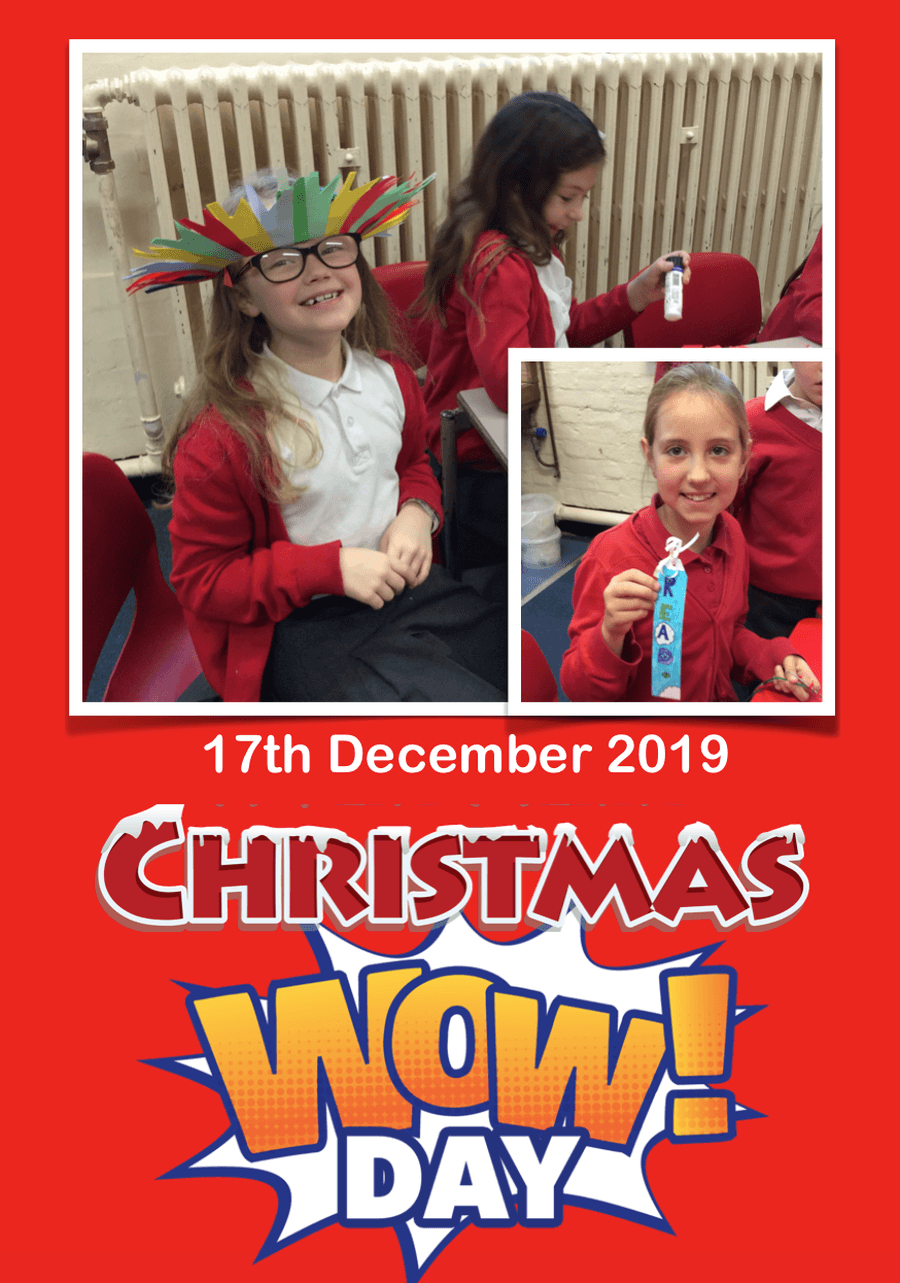 12th December 2019 Light up a life
Last week our school choir performed at St Mary's church Light up a Life service for Farleigh's hospice. The children sang 3 modern Christmas songs and sounded beautiful.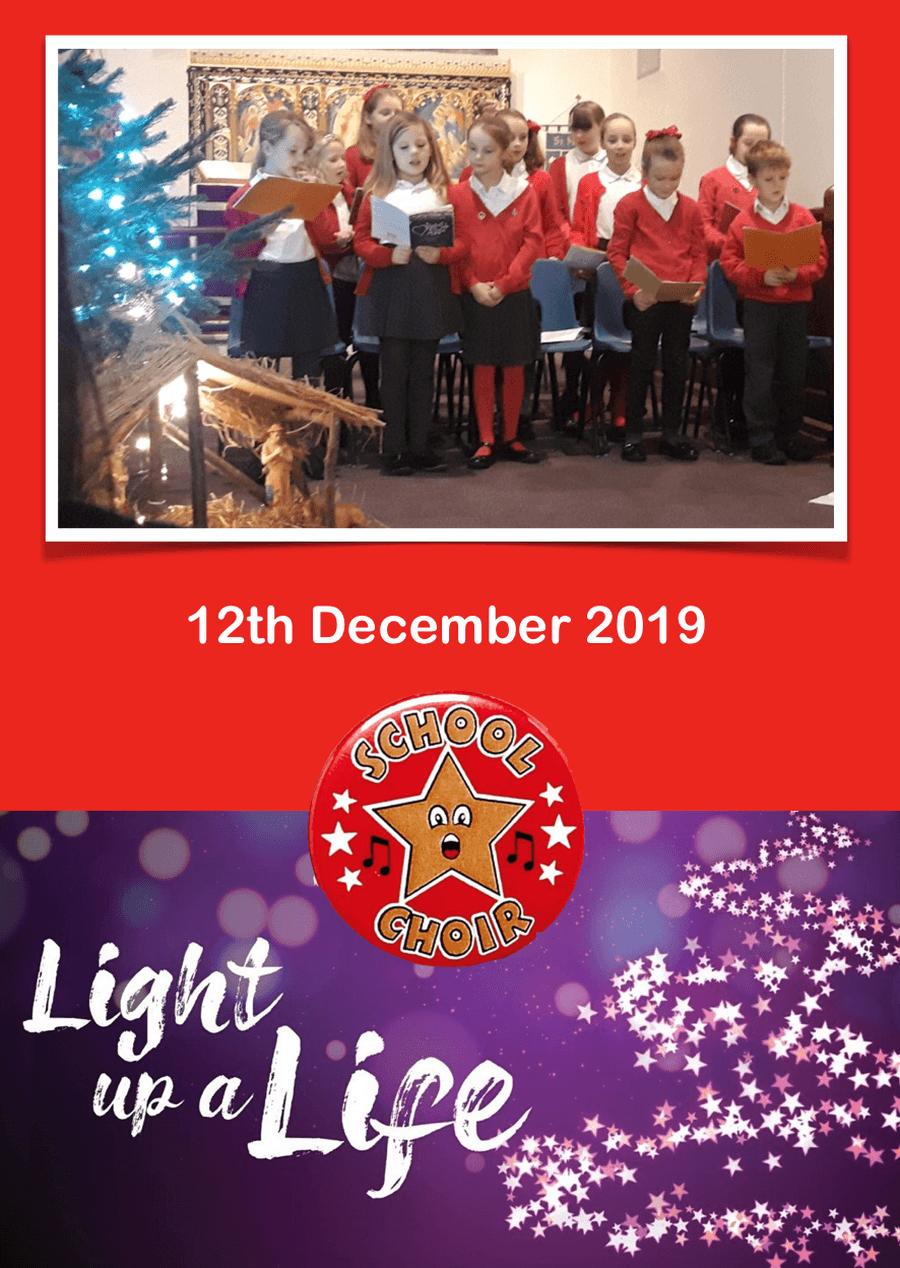 3rd December 2019
4 had their Greek battle. Trojans vs Spartans. First the Trojans were carrying on with their normal everyday life. Clearing the dust off the window and cleaning their swords and shields. They were also washing dirty clothes and armour from their training to become real soldiers. The Spartans started to make the wooden horse. They gave it as a gift to the gods of the Trojans. Seconds later, the Trojans had a grand party, spilling cups and glasses everywhere! After a couple of dance moves the fell asleep "ZZZZZ…Z.". The Spartans arrived. Three knocks and they were done for! Spartans had won but they couldn't find Helen. When they did they went back to their home with her just as they promised their king.
22nd November 2019
The Year 5 children performed 'The Mystic Mayas'. This version of the 'Horrible Histories' was written and directed by the Year 5 children.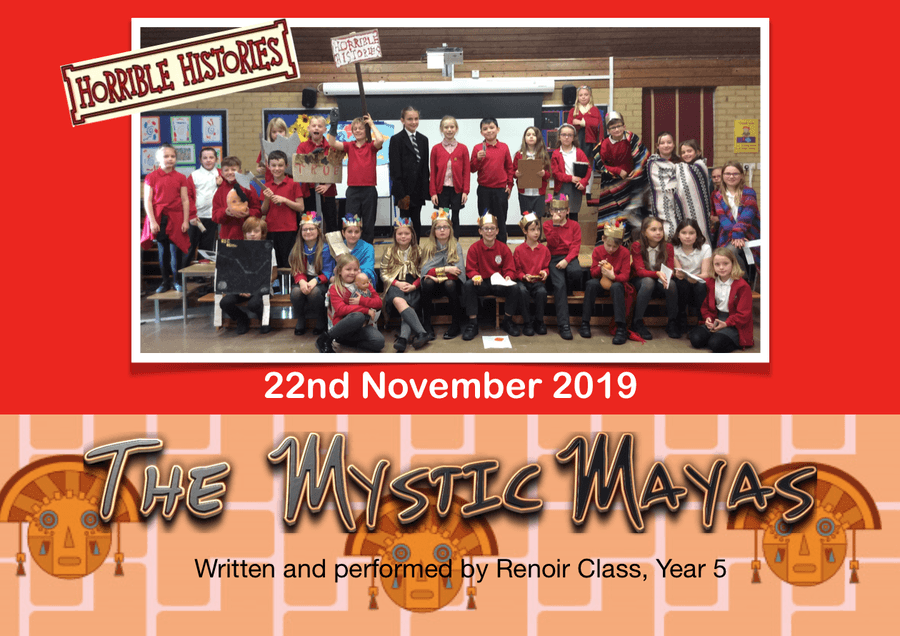 December 2019
EYFS presents "A Wriggly Nativity"
12th November 2019
Our year 6 children attended the Tollesbury day centre to spend some time with their visitors. Armed with packs of cards and dominoes, the children spent the morning entertaining the senior residents of our village. It was a wonderful morning watching the children interact with their new friends. One gentleman, who is blind, was taught by two of our girls how to play dominoes by feeling the dots. The positive feedback from the TDC was overwhelming. Thank you Year 6, you made a massive difference to their day.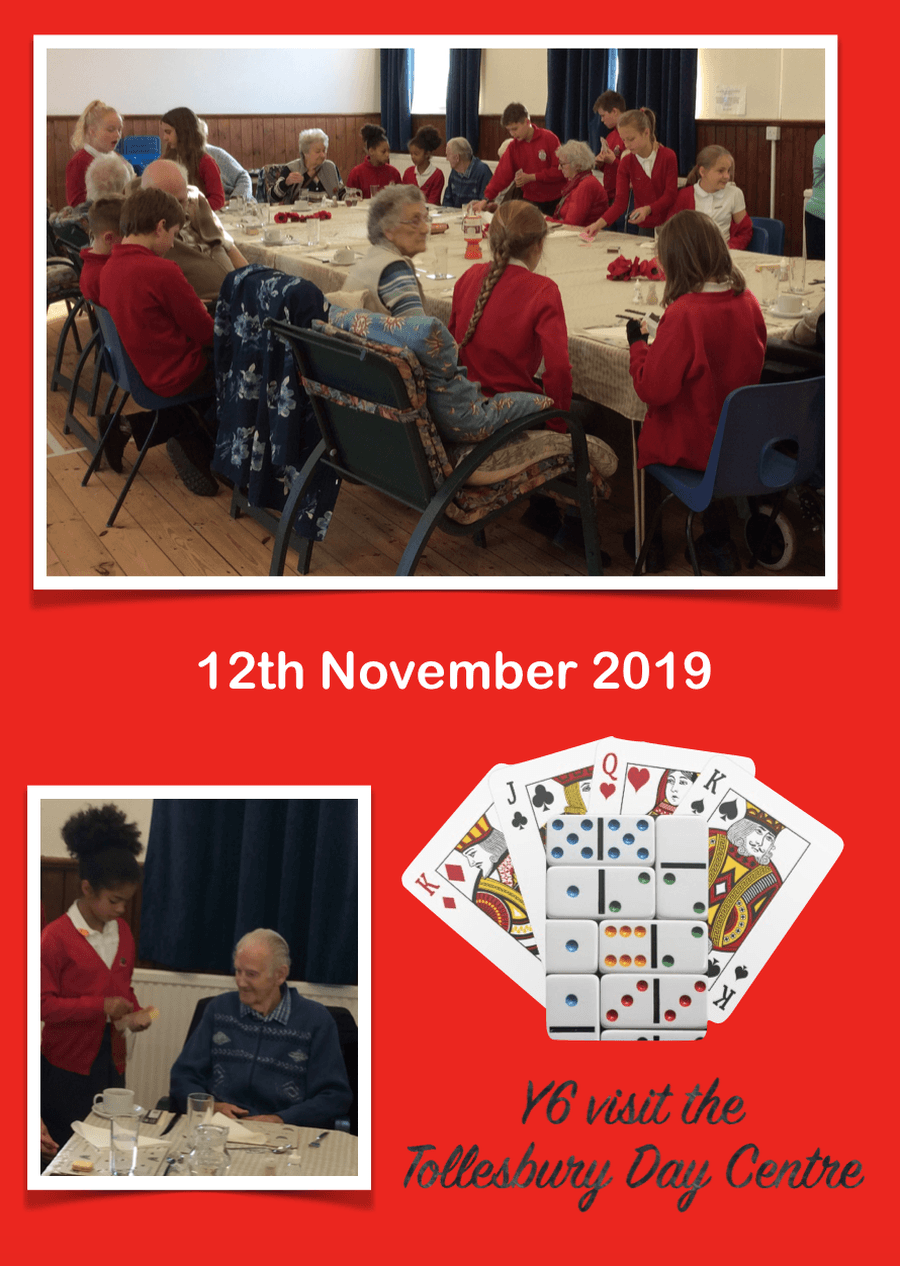 11th November 2019
Some of our children welcomed their grandparents to an afternoon tea of scones, jam and clotted cream.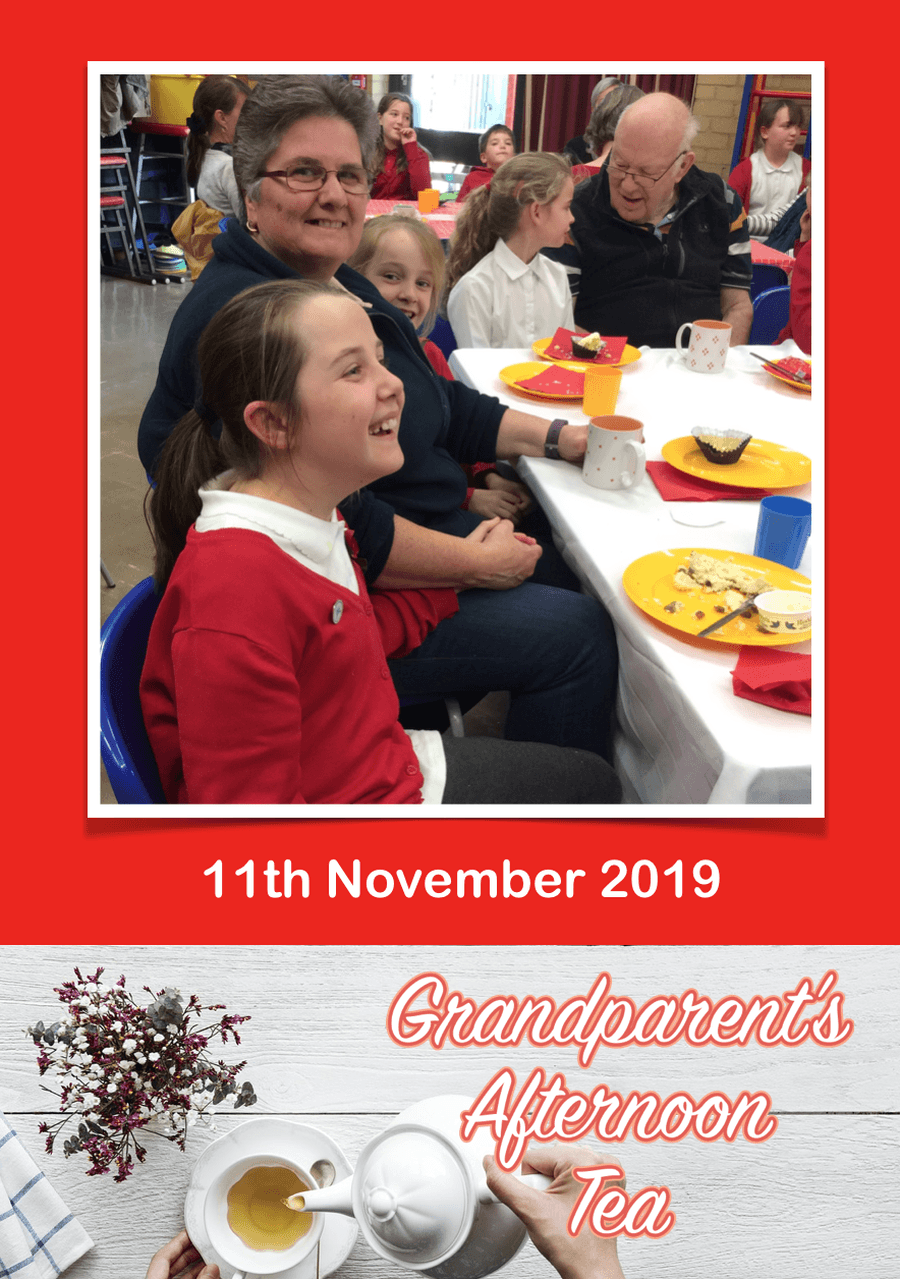 Zac in Year 5 has been working very hard in Computing Club and he has made this great game by coding in Scratch.
Follow the instructions and have a go at playing his game called 'Jump!'
Press the green flag to start.
Use the right and left arrow keys to aim.
Use the up and down arrows to change the launch speed.
See if you can catch all the bananas!
When the space key is pressed the monkey is launched.
8th November 2019
KS2 children and staff visited the War Memorial at St. Mary's Church. The posies that were kindly sent into school were placed on the memorial during a lovely service led by Reverend Sarah. Our EYFS and KS1 children also visited the memorial during the day.
22nd - 25th October 2019
Over the week years 2-4 enjoyed class team building days at FACT. An excellent time was had by all that attended.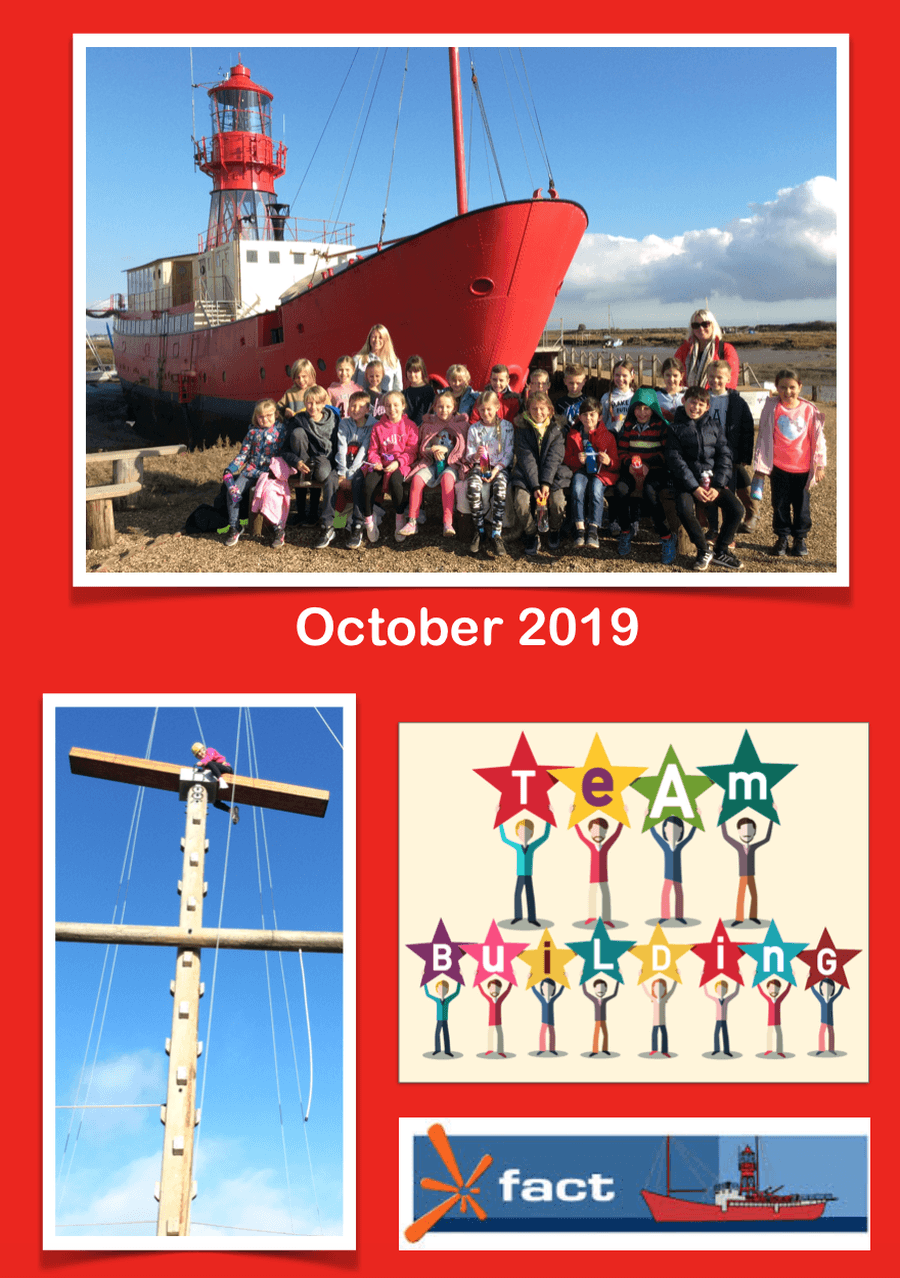 2nd October 2019
These photos are of Year 5 exploring the Solar System and Year 3 visiting Ancient Egypt. Lots of 'awe and wonder' moments were enjoyed!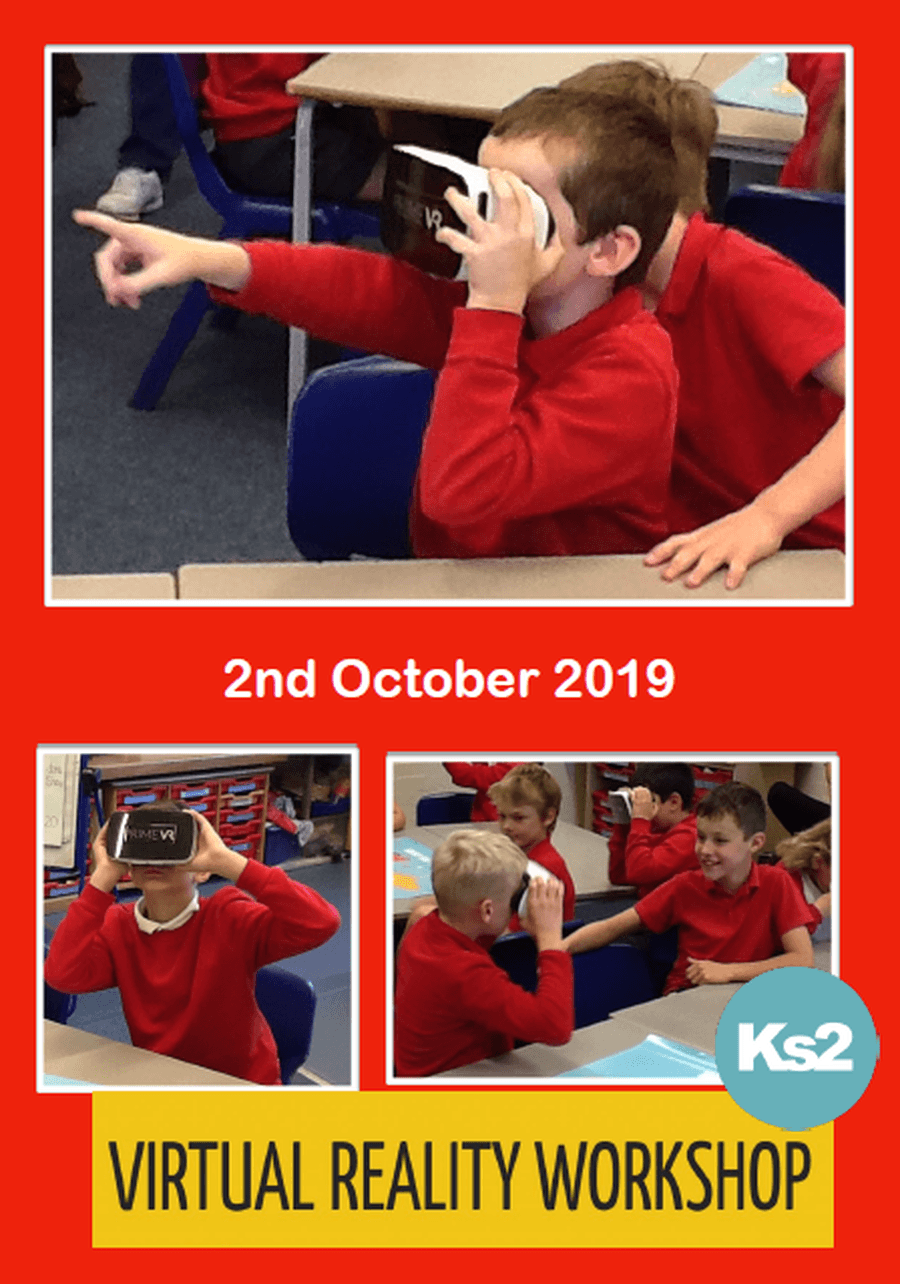 23rd September 2019
We welcomed many visitors from the villiage to our Harvest Tea. Pupils sang songs whilst our guests enjoyed a cake and a hot drink.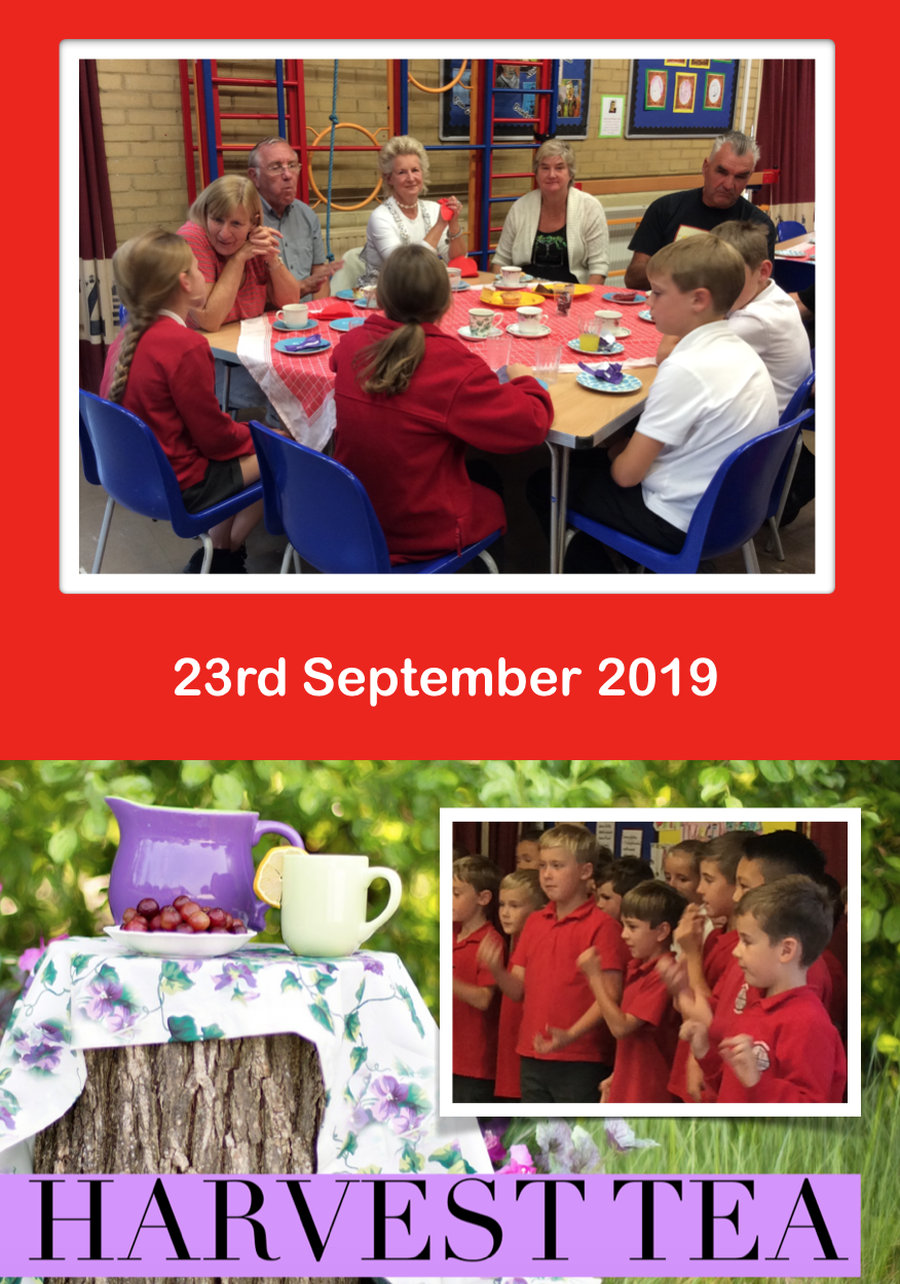 16th July 2019
Our year 1 + 2 classes visited the Salt pool, enjoying the sunshine, with their bucket and spades.
15th July 2019
Our year 1 + 2 classes had a swashbuckling fun day, dressing as pirates and taking part in many pirate themed activities.
June 2019
Our weed warriors have been working very hard this term, We have been planting strawberries, herbs, sunflowers and climbing plants, as well as doing lots of weeding and watering.
June 2019
Our year 6 pupil have taken part in bikeabilty during June. Well done to you all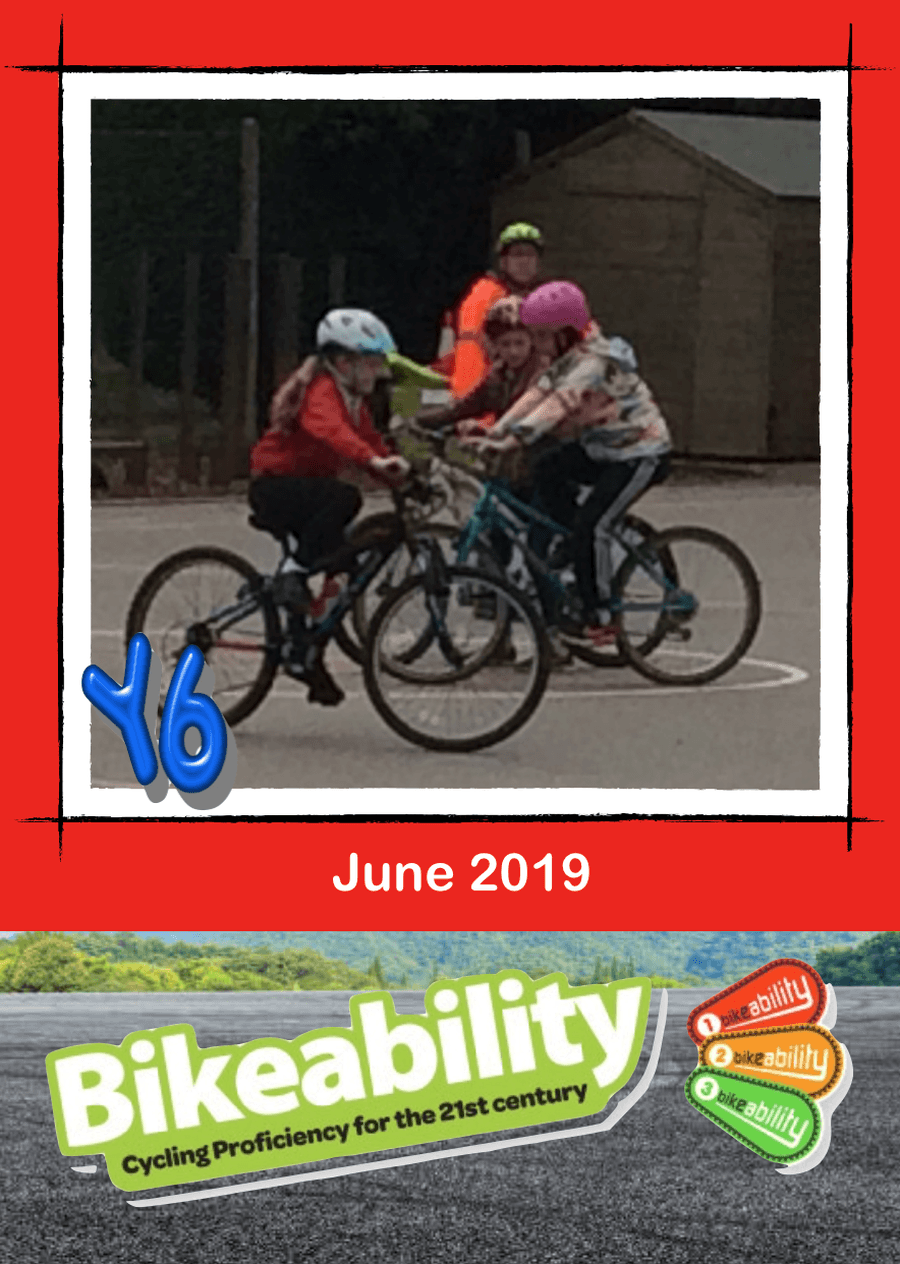 14th June 2019
This term, Year 3 Kahlo have been learning about Romans, Saxons and Vikings. The children created their own interactive museum, featuring artefacts, games, activities and quizzes.
The parents came to visit, followed by all the classes in the school. Everyone enjoyed learning about the different eras and trying out Viking roaring, Roman coin hunting and Saxon weaving.
20 May 2019
Miss Marsh took 8 of our Key Stage children to Great Totham to take part in a Ballroom dancing workshop. The children were a little apprehensive about what was going to be expected of them! The girls were particularly worried about having to dance with the boys! As it was, all of the children had a great time and thoroughly enjoyed their first experience of Ballroom Dancing. Well done to you all.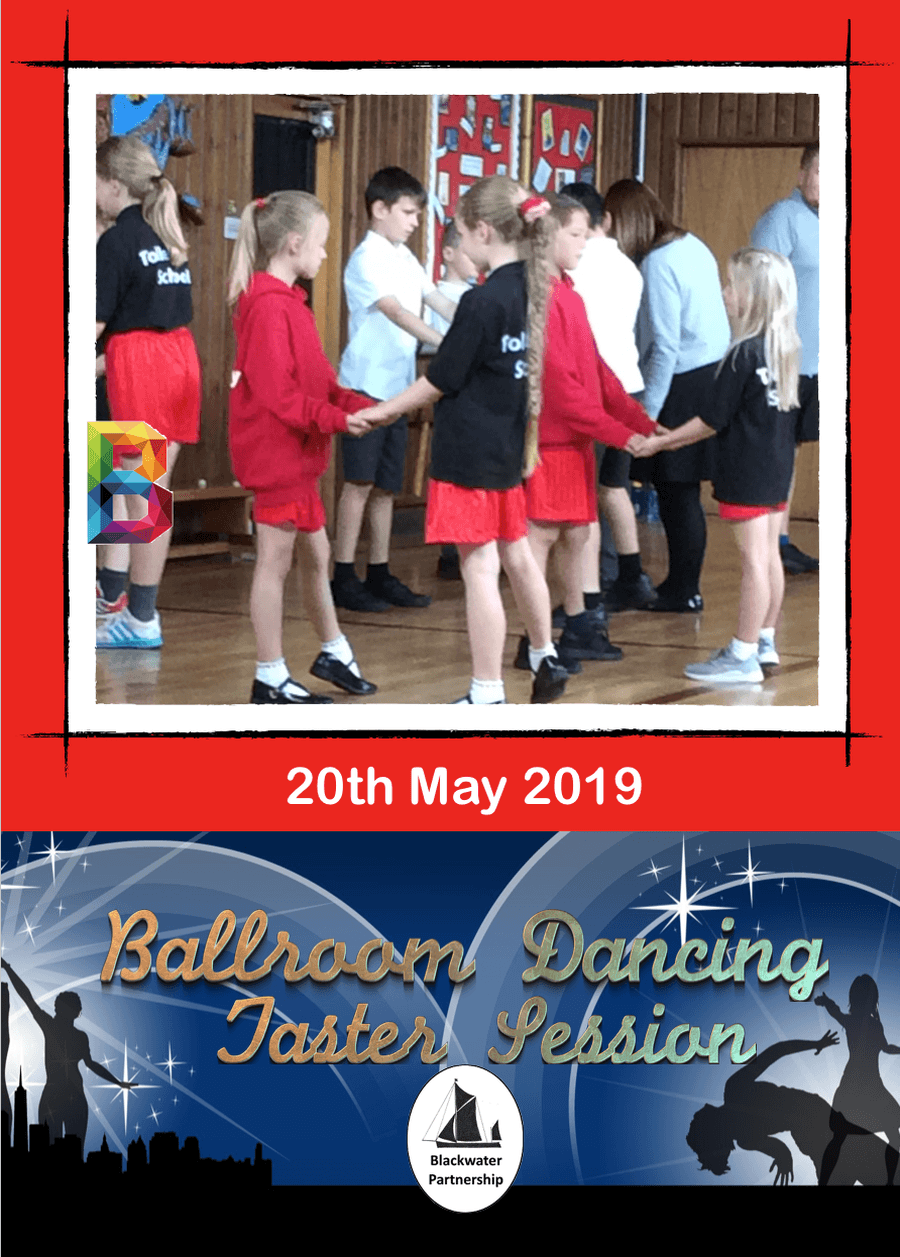 25th April 2019
Our year 3 School council attended the Moot hall in Maldon as part of a joint visit with the Blackwater partnership of school.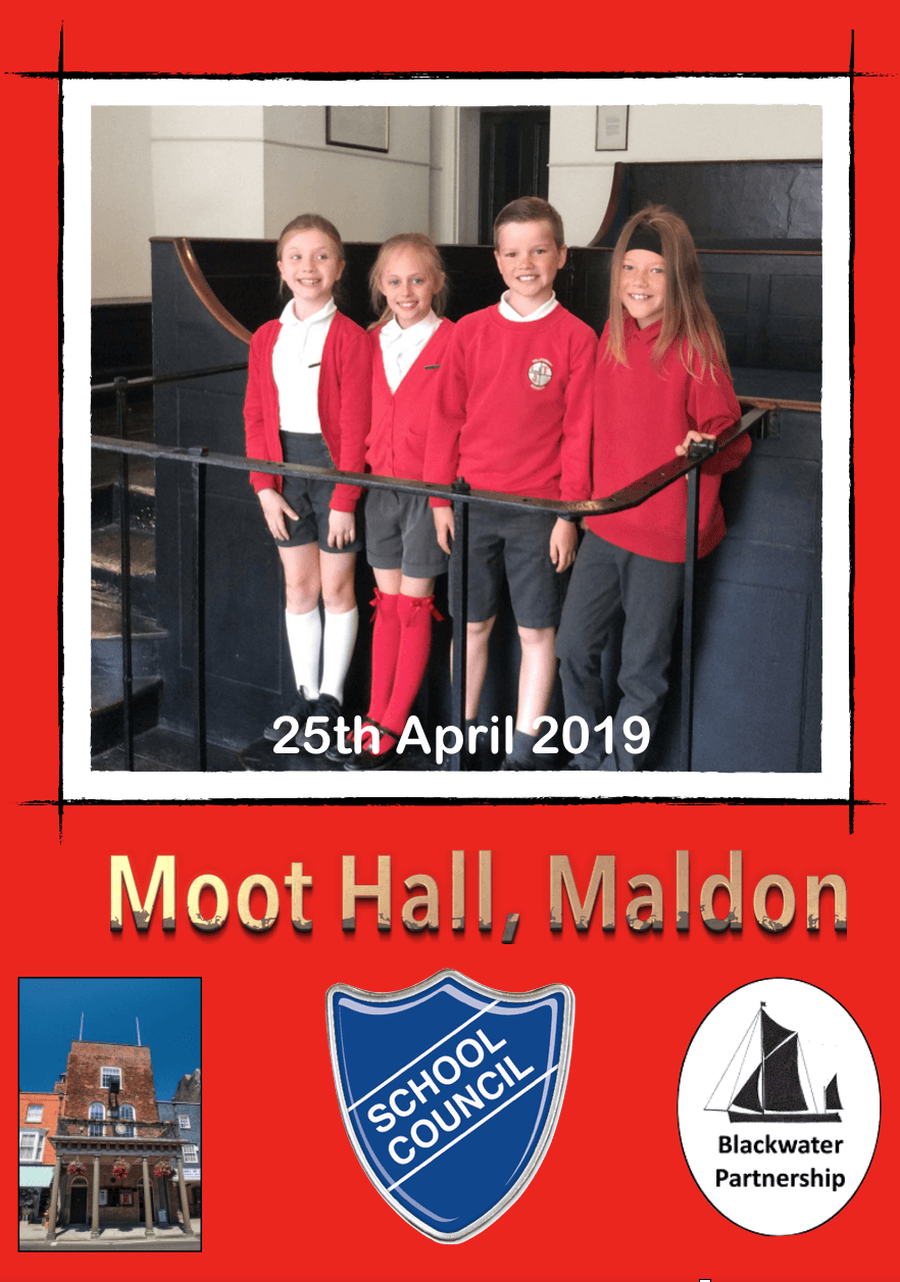 5th April 2019
All of our children had a fantastic Easter WOW day enjoying a variety of activities throughout the school.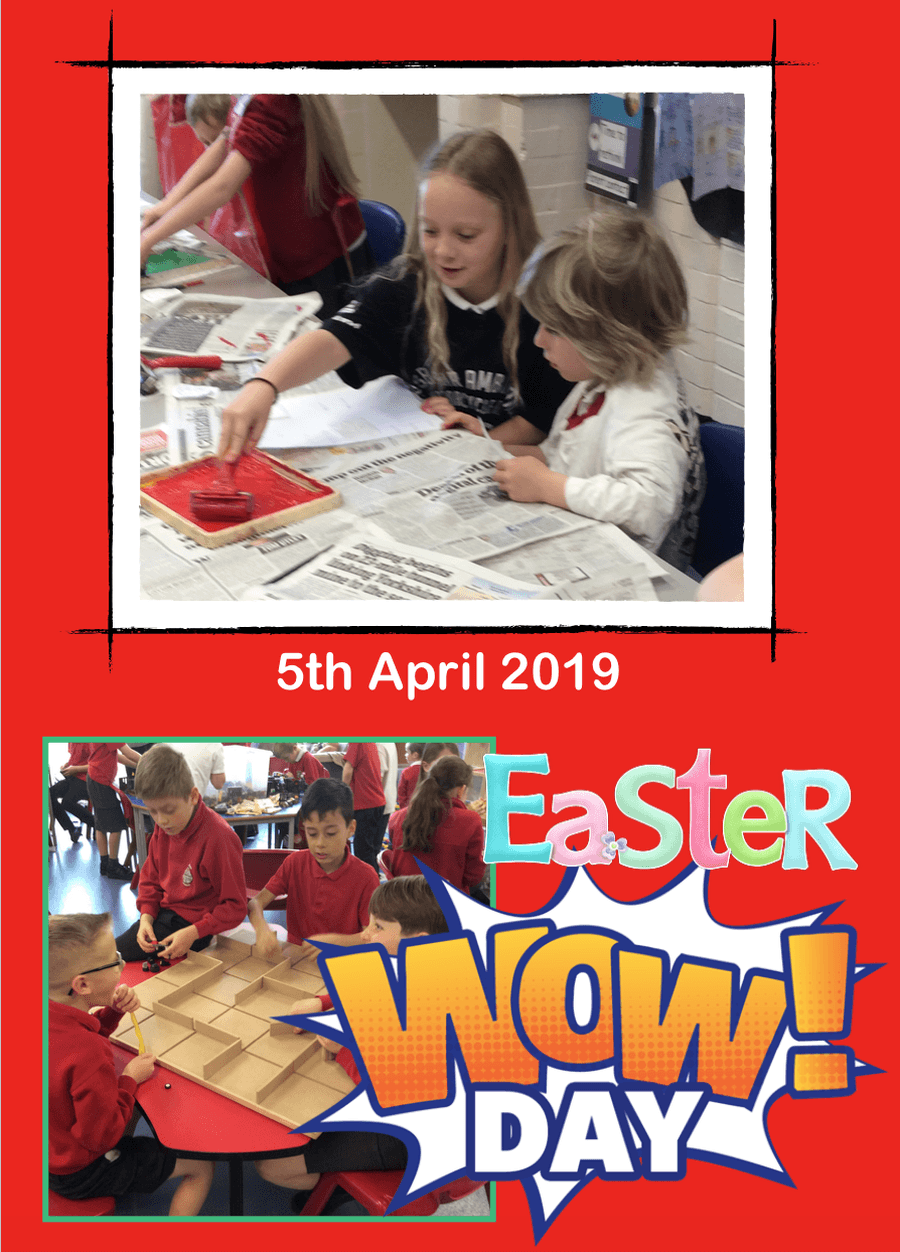 5th April 2019
Well done to all of the children who made an Easter hat for our parade. All of the hats were fantastic and it was obvious that a lot of time and effort went in to them all. The staff had the tricky job of choosing one winner from each class.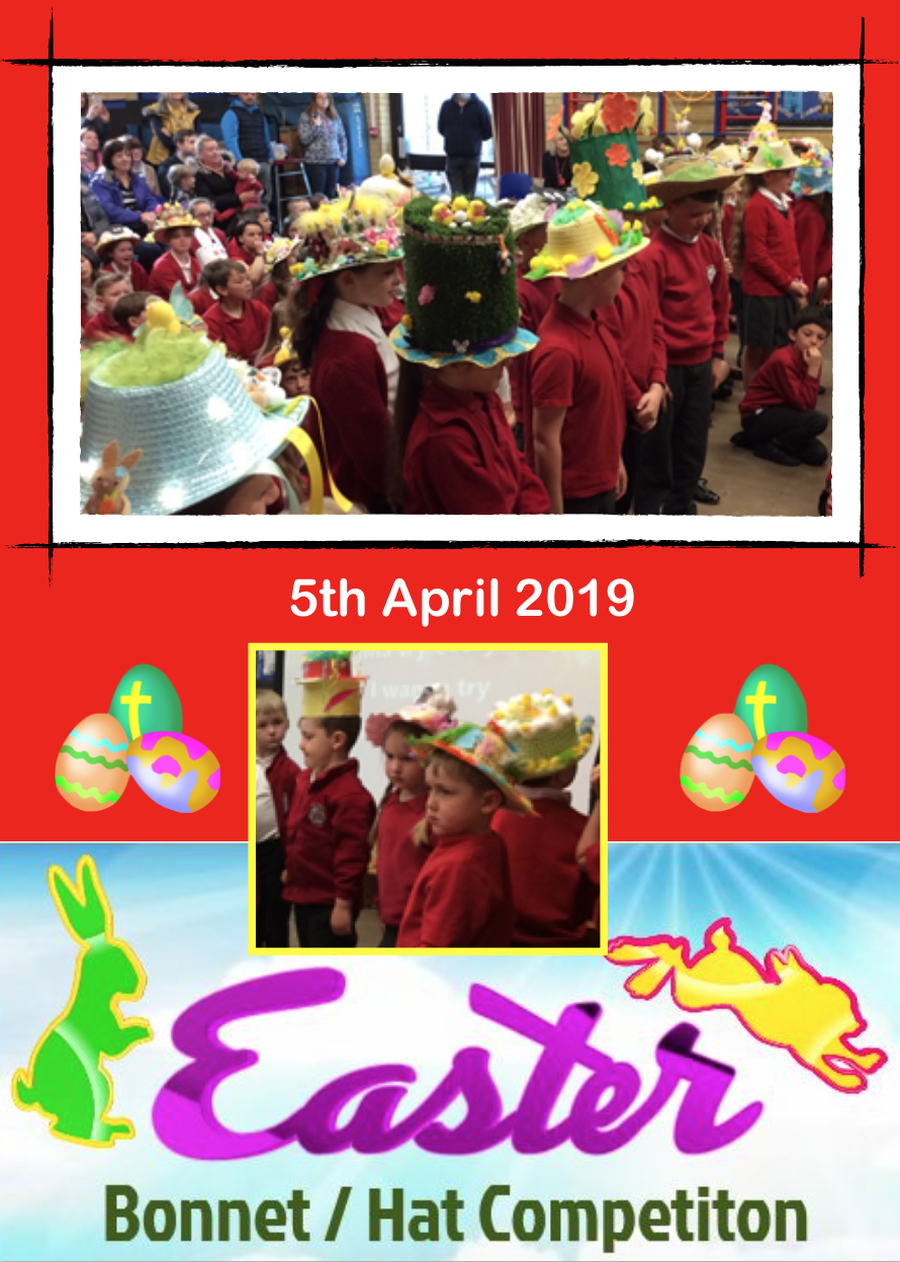 3rd April 2019
Our year 3 classes visited Danbury Park. Our ranger taught the children about rocks and soils with some very hands on activities - including collating and sorting rocks, building our own earth out of rocks and mud and creating diagrams of the soil layers.
2nd April 2019
The TPA and our very own Chef Mrs Bowden hosted a family fruit carving workshop.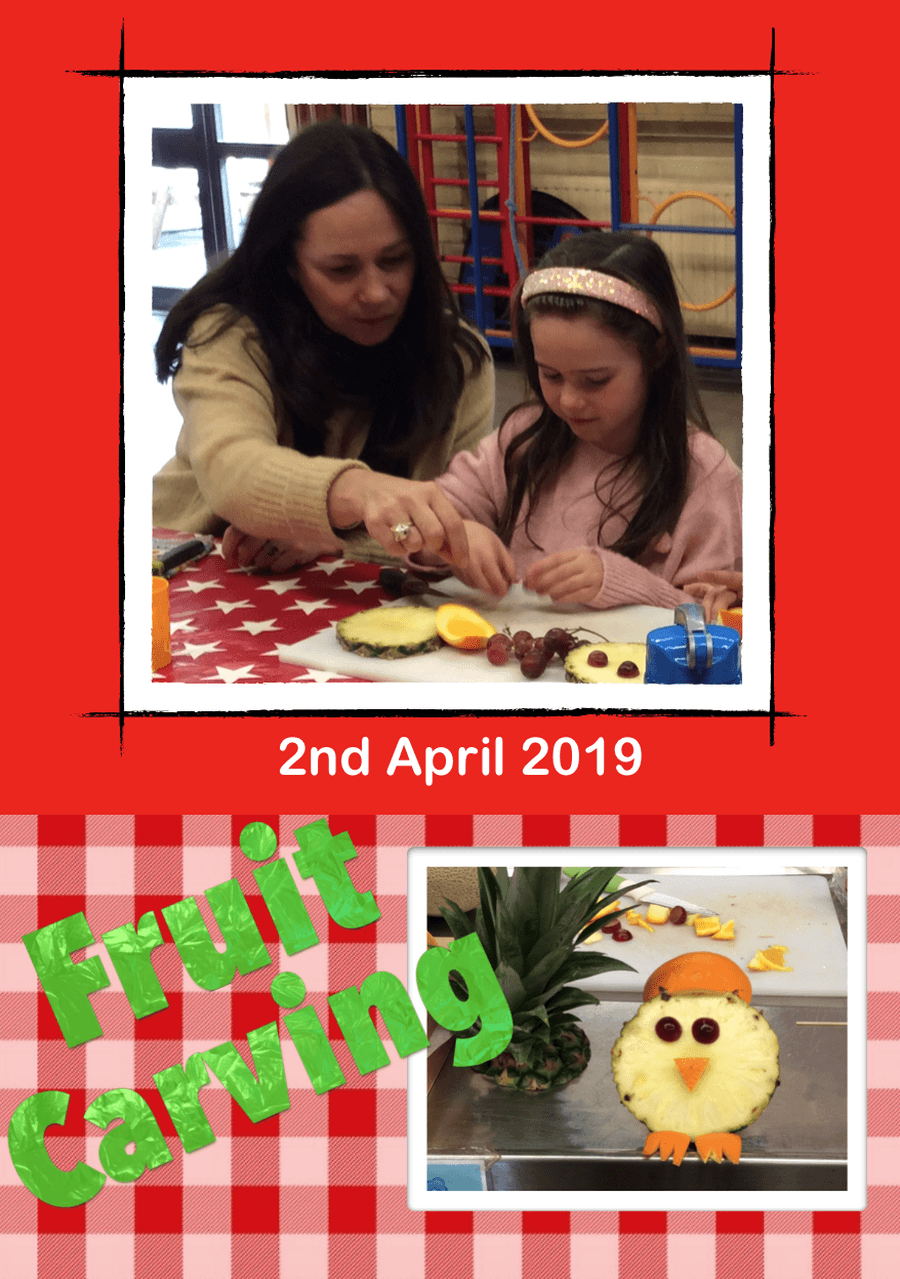 2nd April 2019
We arranged 3 special afternoons for our lovely Mums to come and enjoy a cream tea with their children. The scones were all provided by our fabulous Chef Mrs Bowden.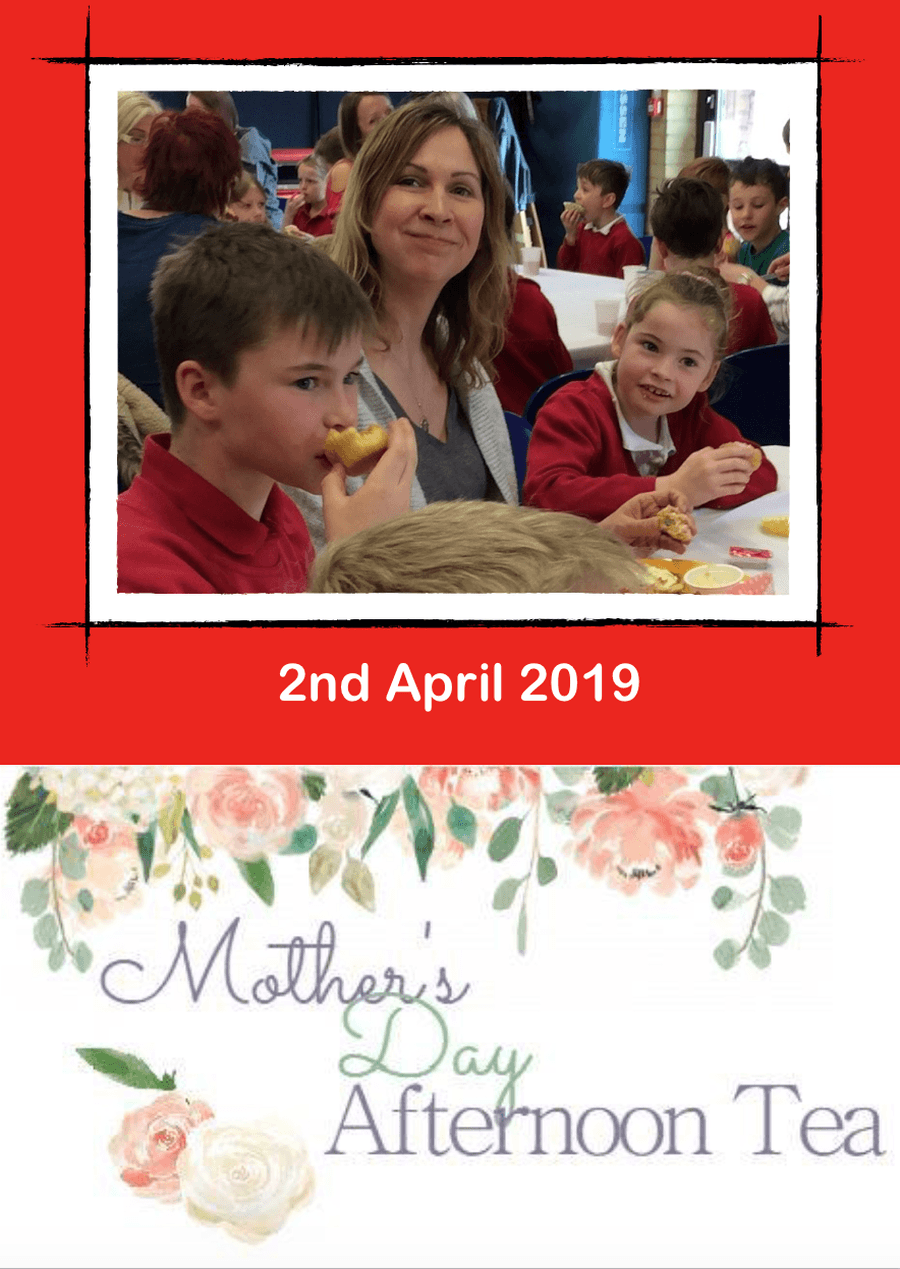 22nd March 2019
Our year 3 Kahlo class visited Mell farm. They where lucky enough to see a variety of new born animals.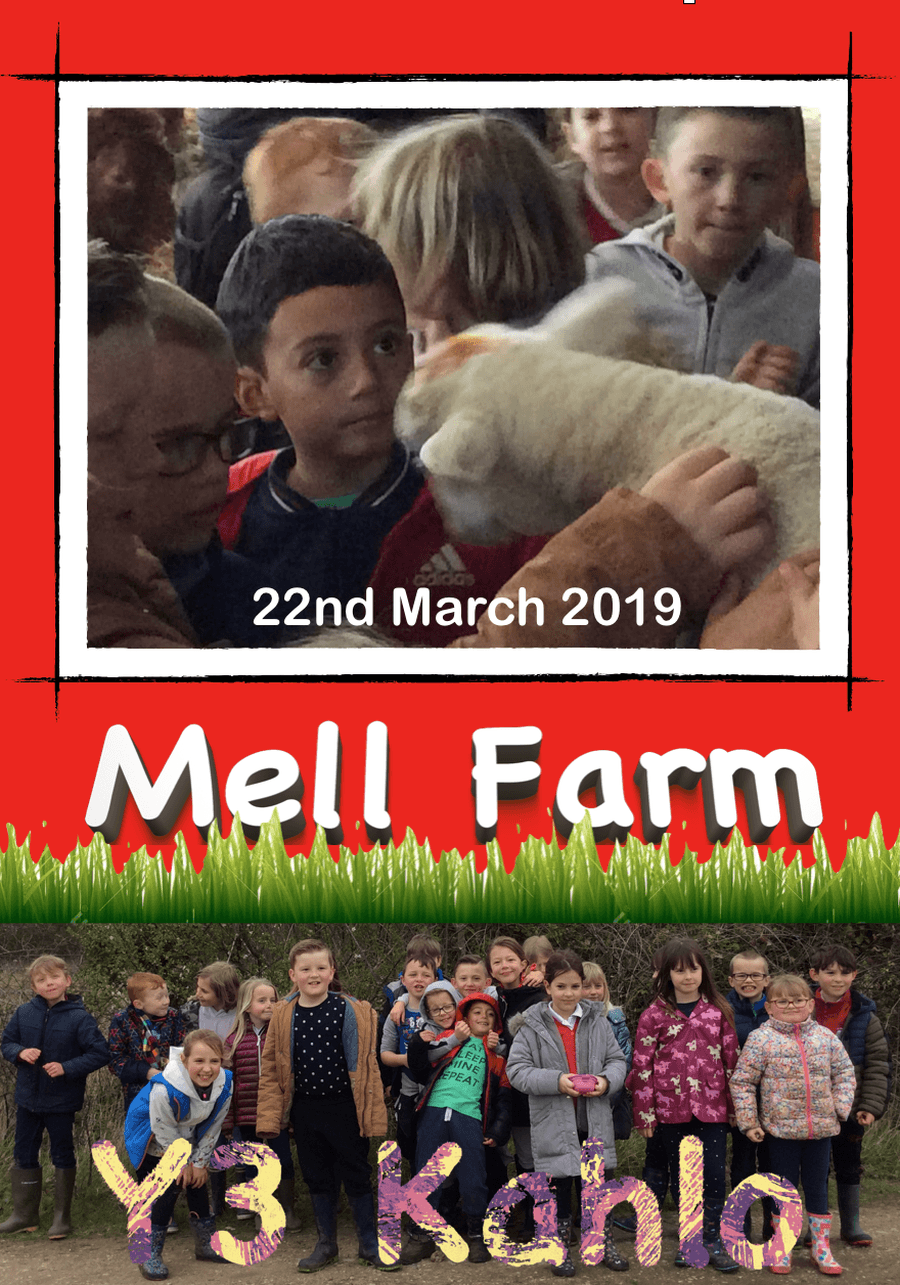 21st March 2019
It was wonderful to see so many children (and staff) dressed up as characters from their favourite books. The day was all about books. The staff had planned a variety of engaging activities from a range of books, teachers visited different classes to share some of their favourite children's stories and we welcomed parents who read with their children at the end of the day. A great day was had by all.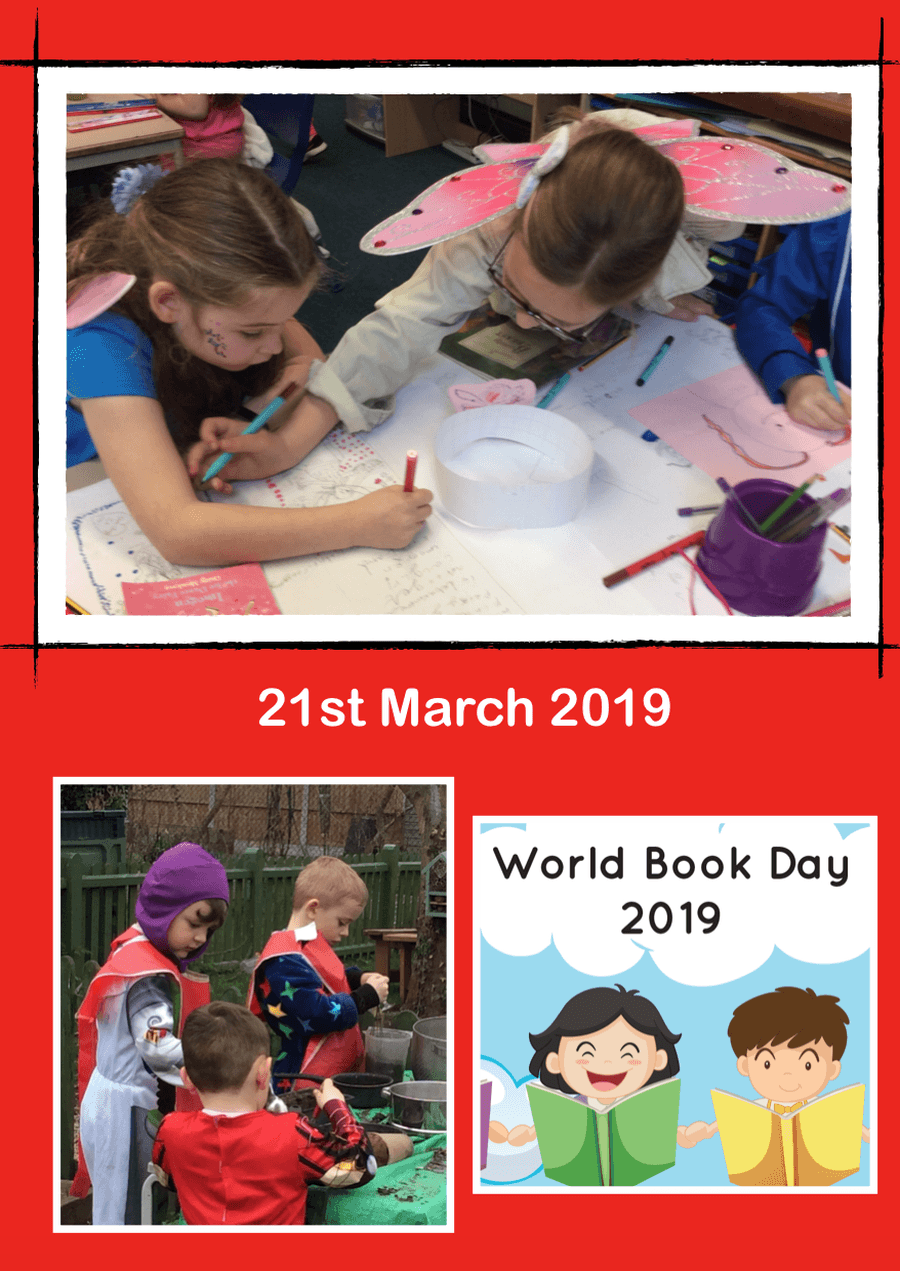 6th March 2019
As a School we celebrate World Maths day. All the children took part in a variety of activities.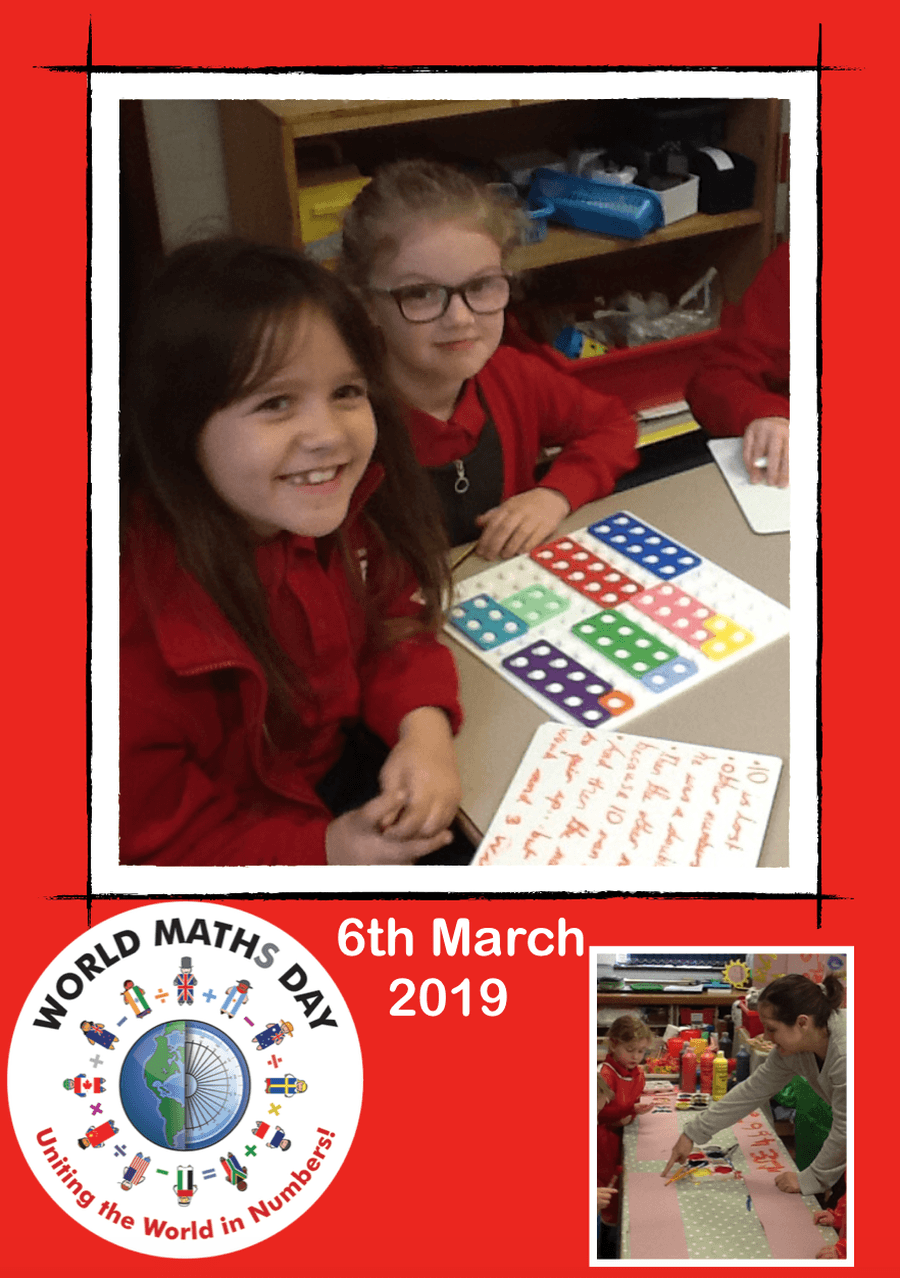 5th March 2019
Representatives from each class took part in our pancake race. Everyone did really well and we thank you for coming along to cheer them on.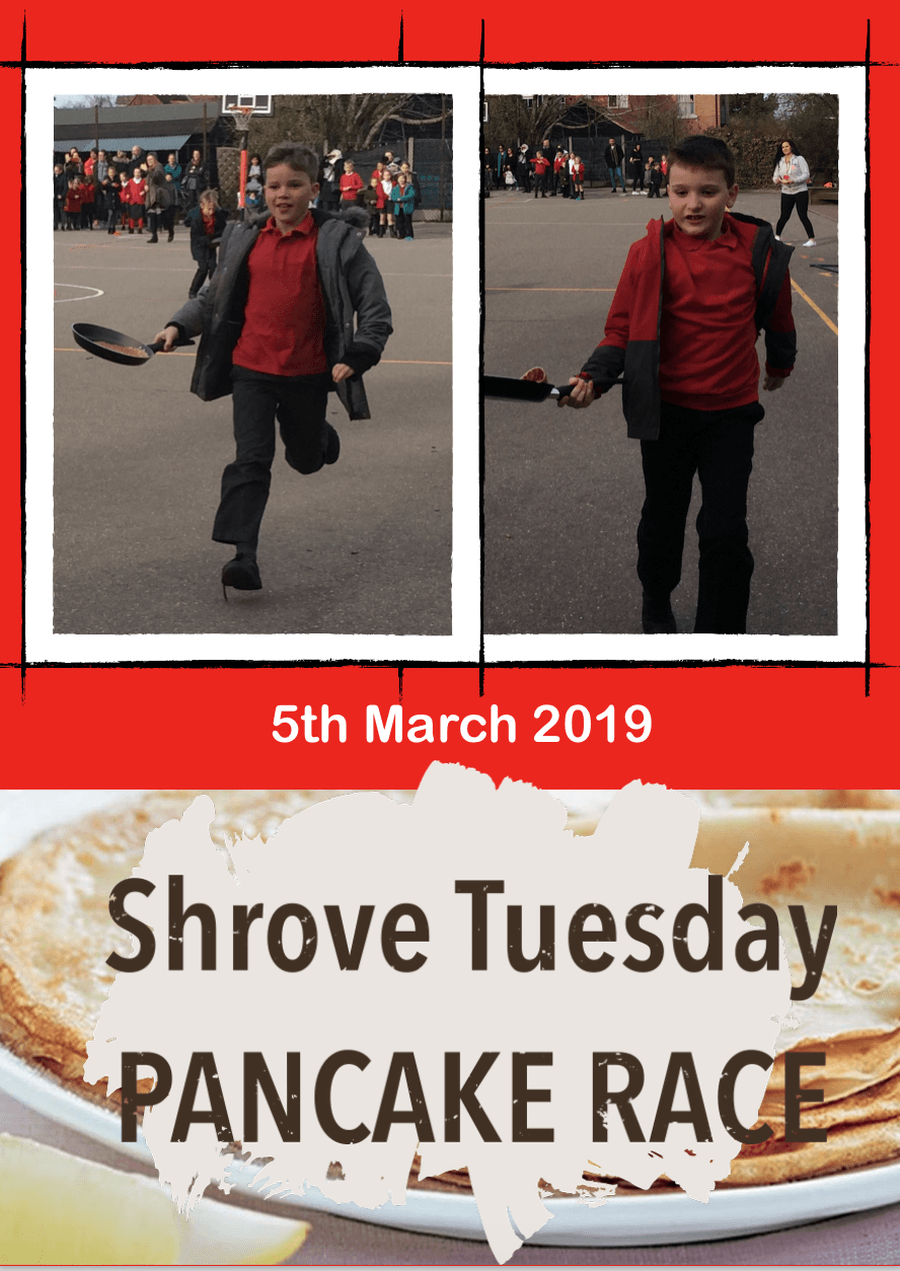 13th February 2019
The School Council representatives from years 4-6 visited the Houses of Parliament along with other members from the Blackwater Partnership of Schools.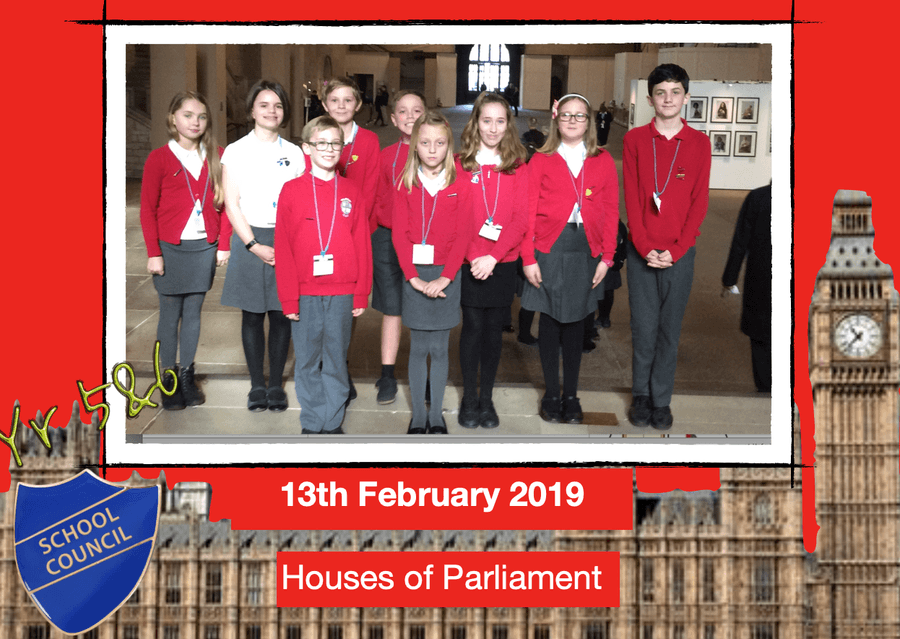 30th January 2019
Our year 5 and 6 Pupils learnt valuable life saving skills from the Essex and Herts Air Ambulance.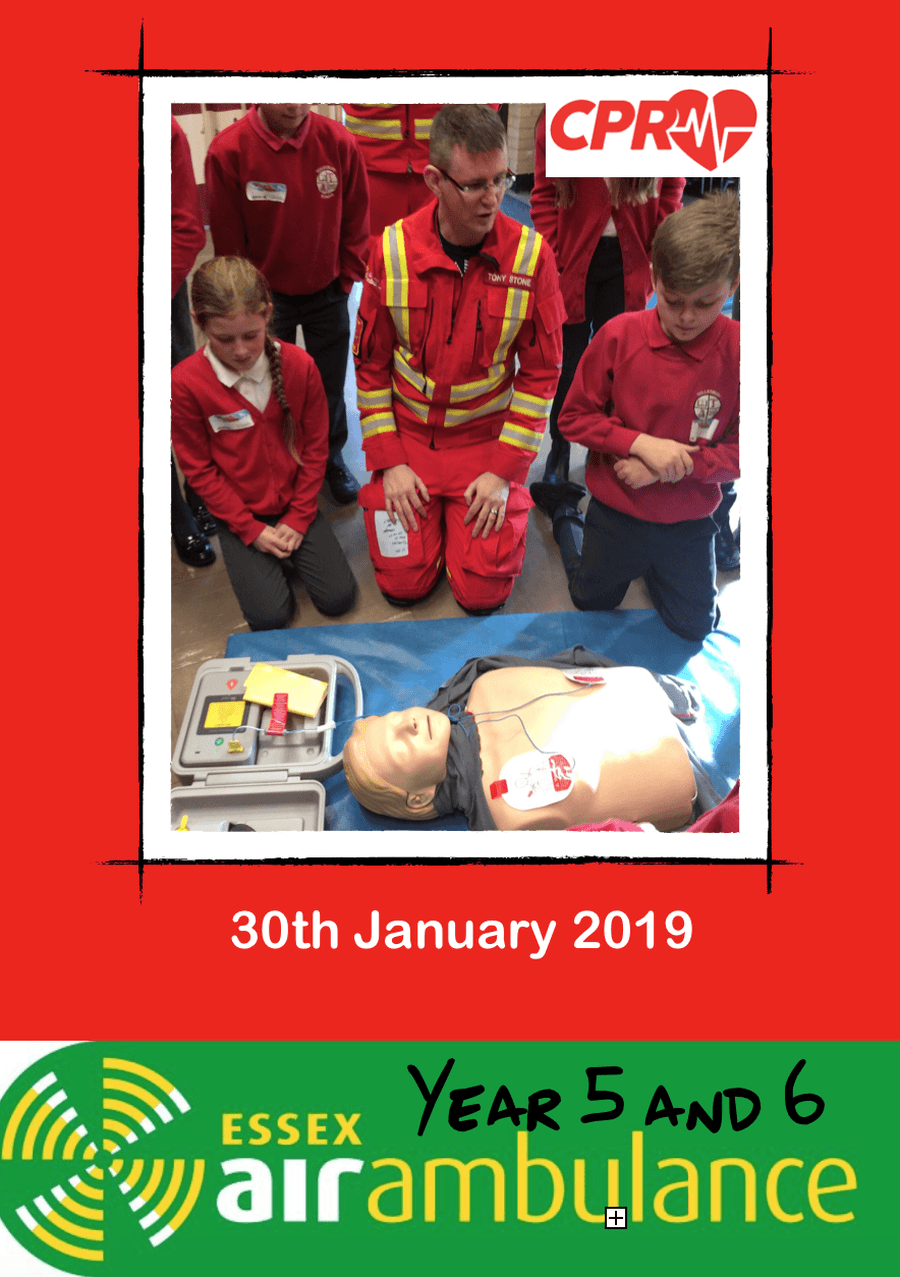 16th January 2019
Well done to Cooper for winning the Under 12s Youth British Grass track championships.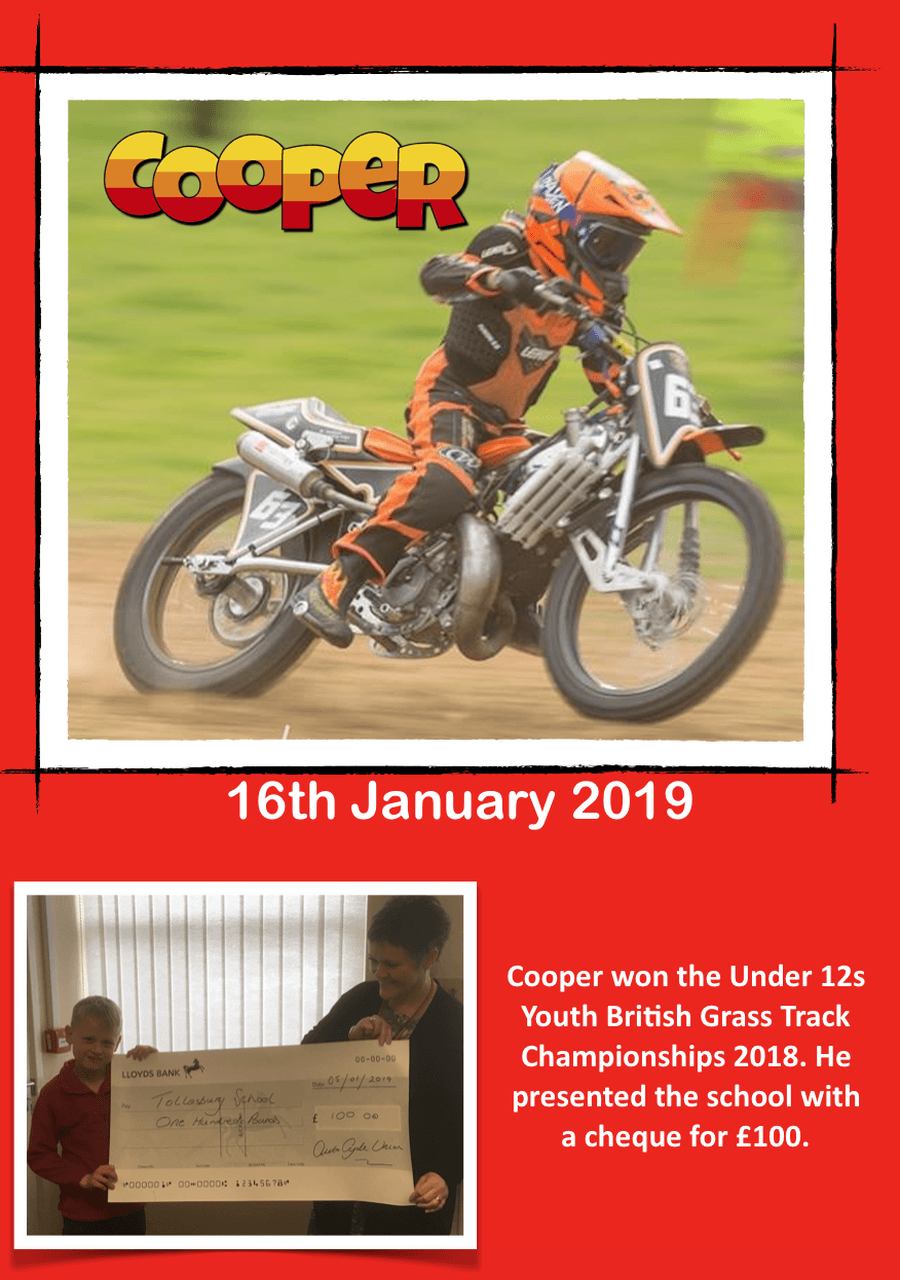 11th December 2018
Our Choir gave a performance to some of our local residents during their Christmas Lunch. The children sang a mixture of traditional Christmas carols and modern Christmas songs to a very appreciative audience.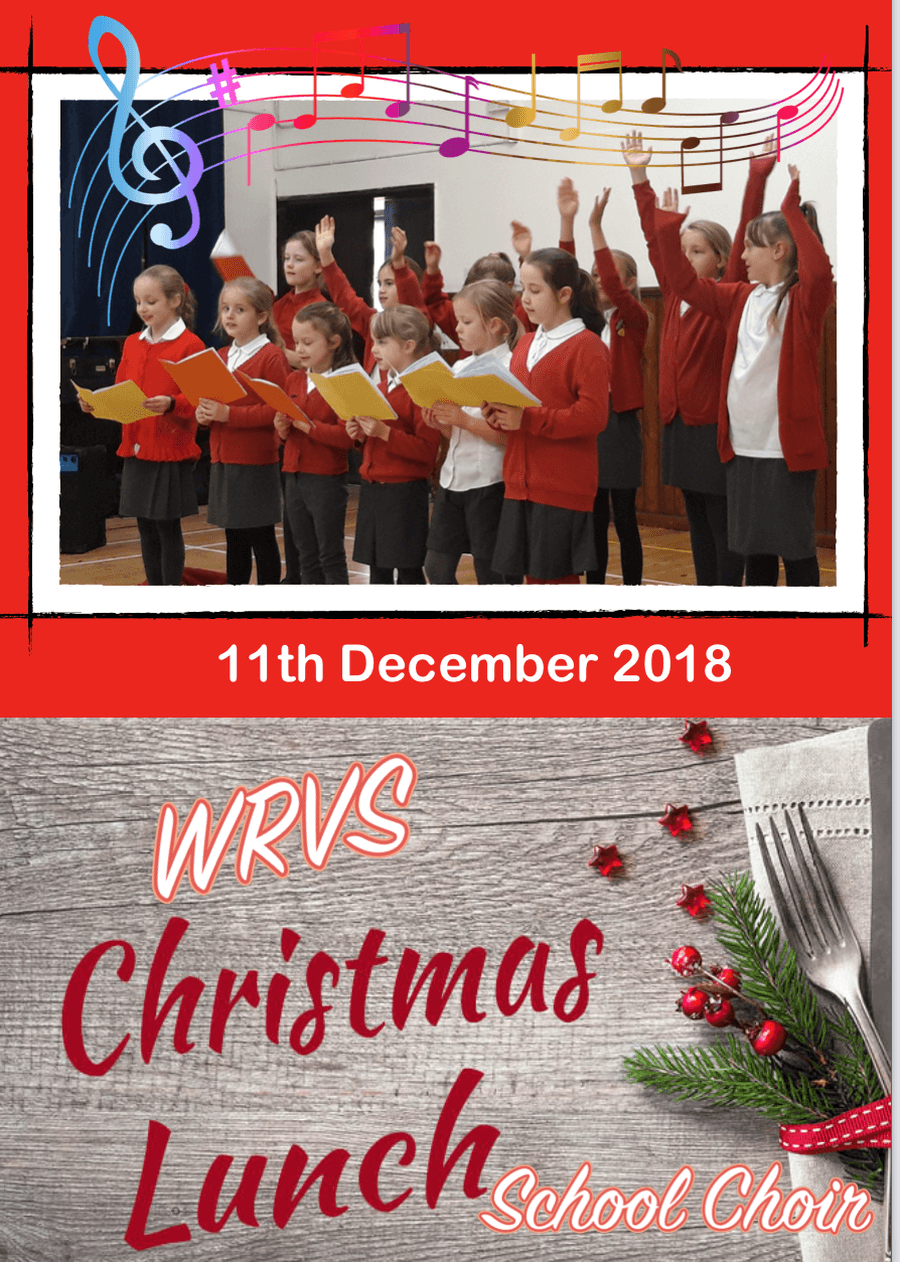 6th December 2018
Our Year 3 Classes thoroughly enjoyed their time at the Fitzwilliam Museum.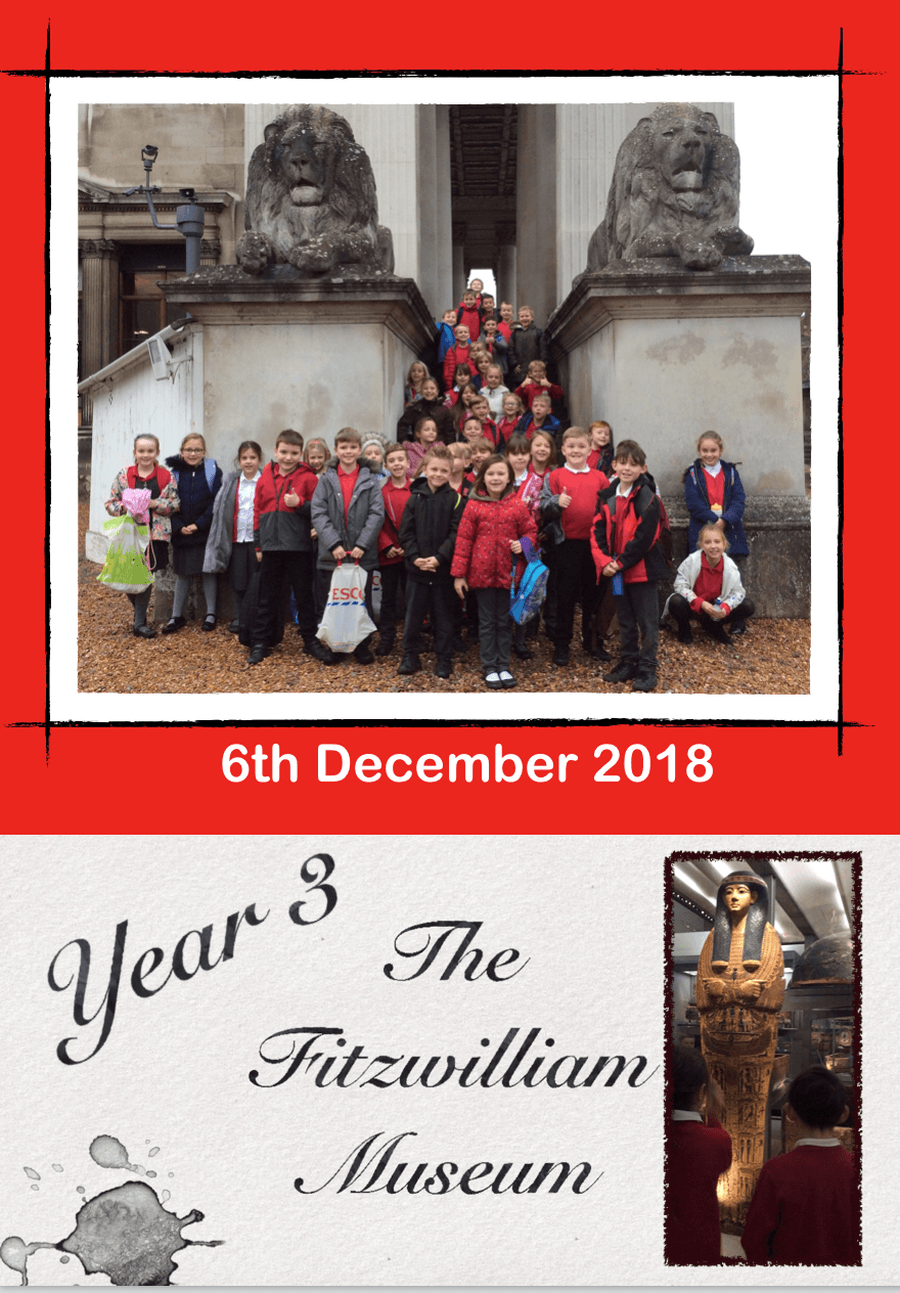 EYFS Christmas Performance
Our Early Years pupils have worked really hard during rehearsal to get ready to showcase their performance to all their families.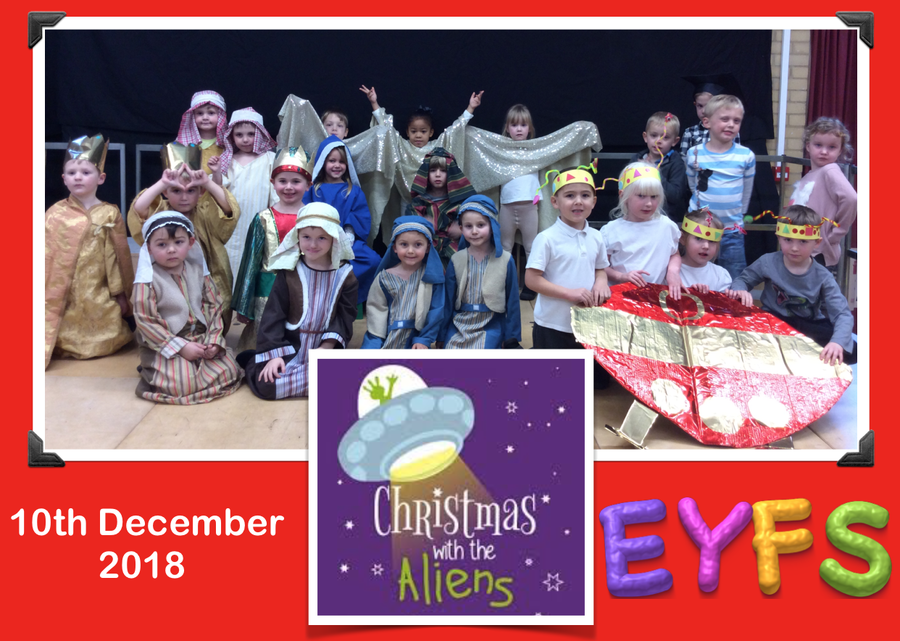 27th November 2018
It was fantastic to see so many parents and other family members come in to school for our booking sharing afternoon.
7th November 2018
Our Year 5 Renior Class visited the Greenwich Royal Observatory.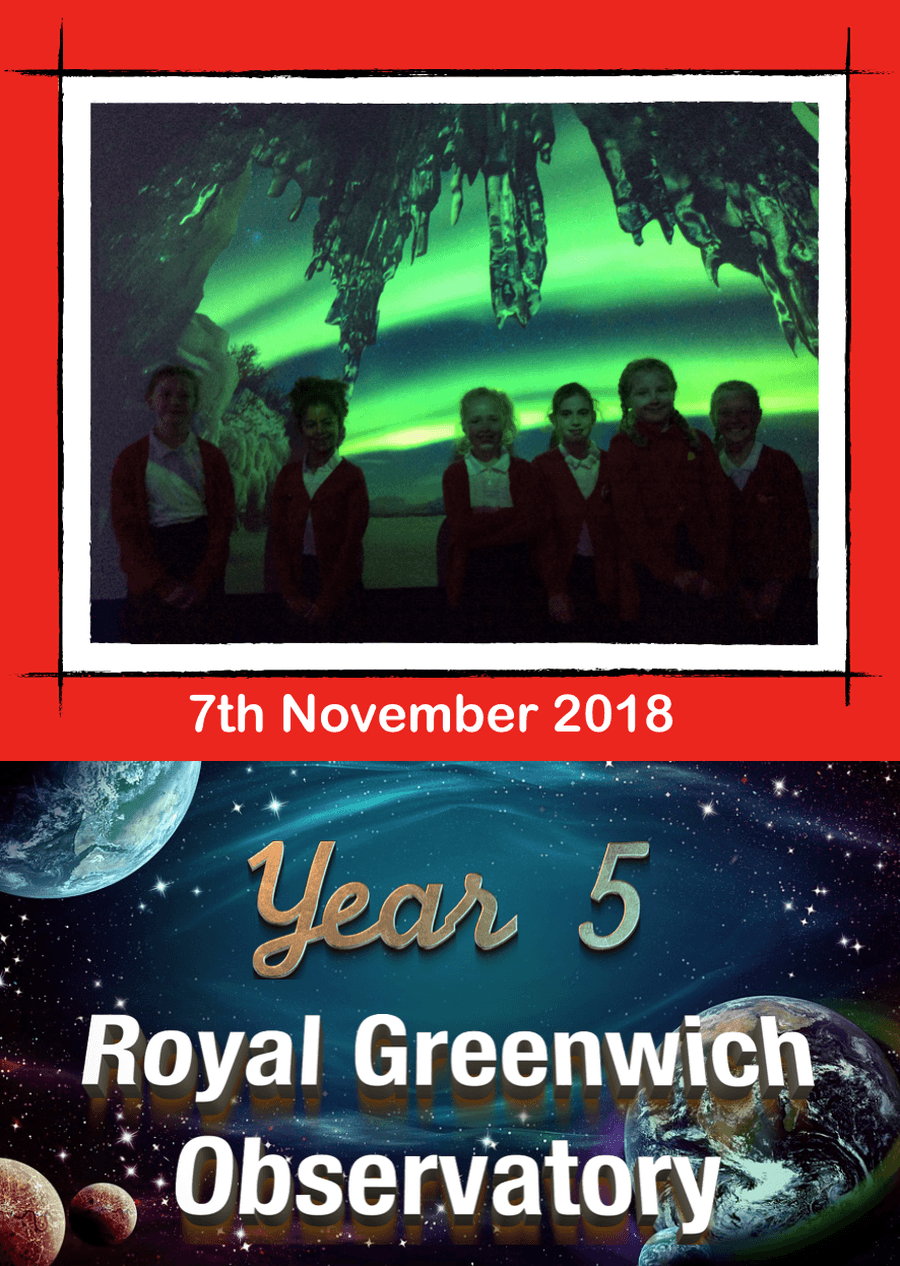 Year 2
Our Year 2 class jumped aboard the Polar Express and enjoyed hot chocolate as part of their topic all about Celebration.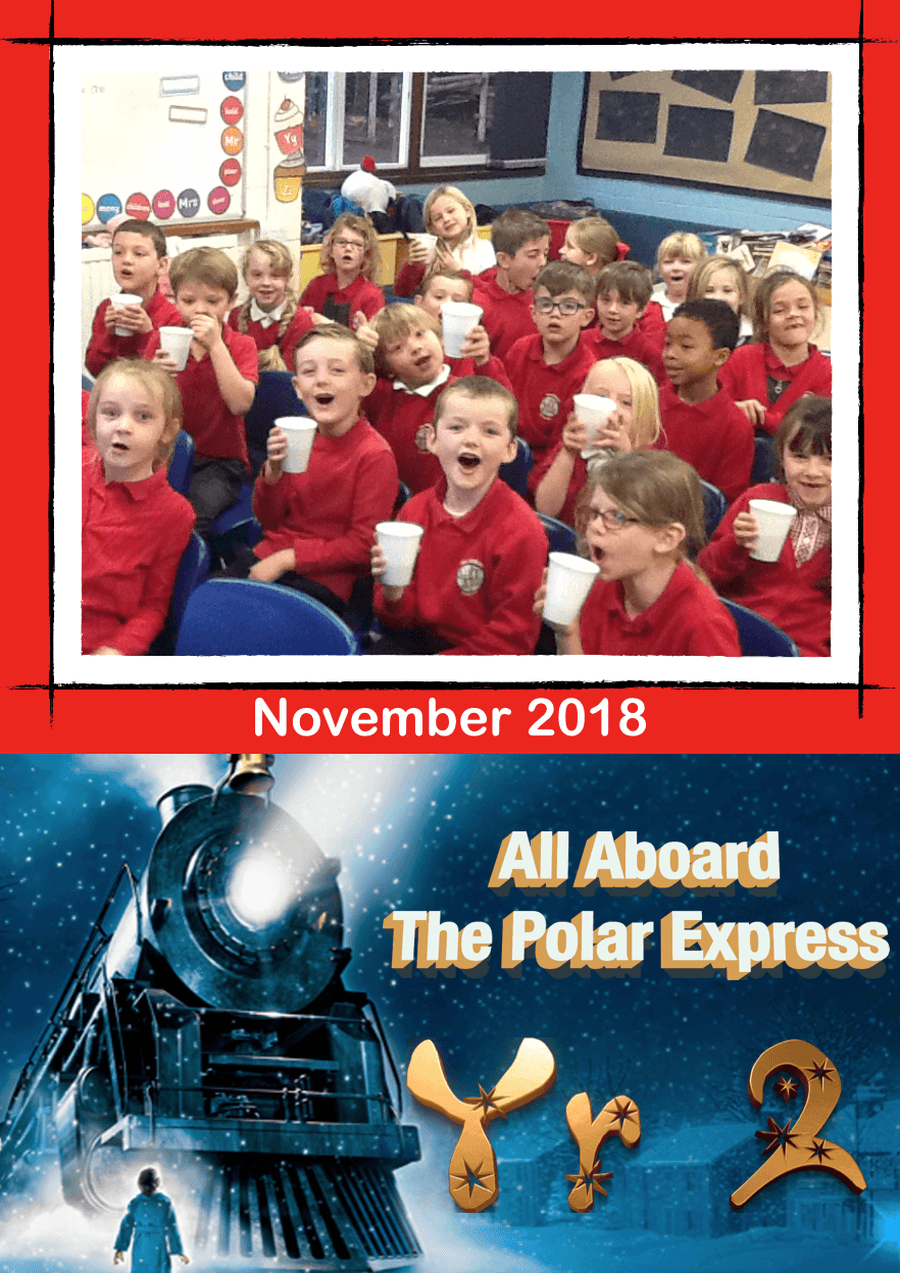 19th November 2018
Our year 6 pupils visited the Essex Police Headquarters in Chelmsford as part of their 'Crime and Punishment' topic. They had the chance to learn about crime and punishment from the past, help solve a Victorian murder case and find out about crime scene investigation techniques used by the police in the 21st century.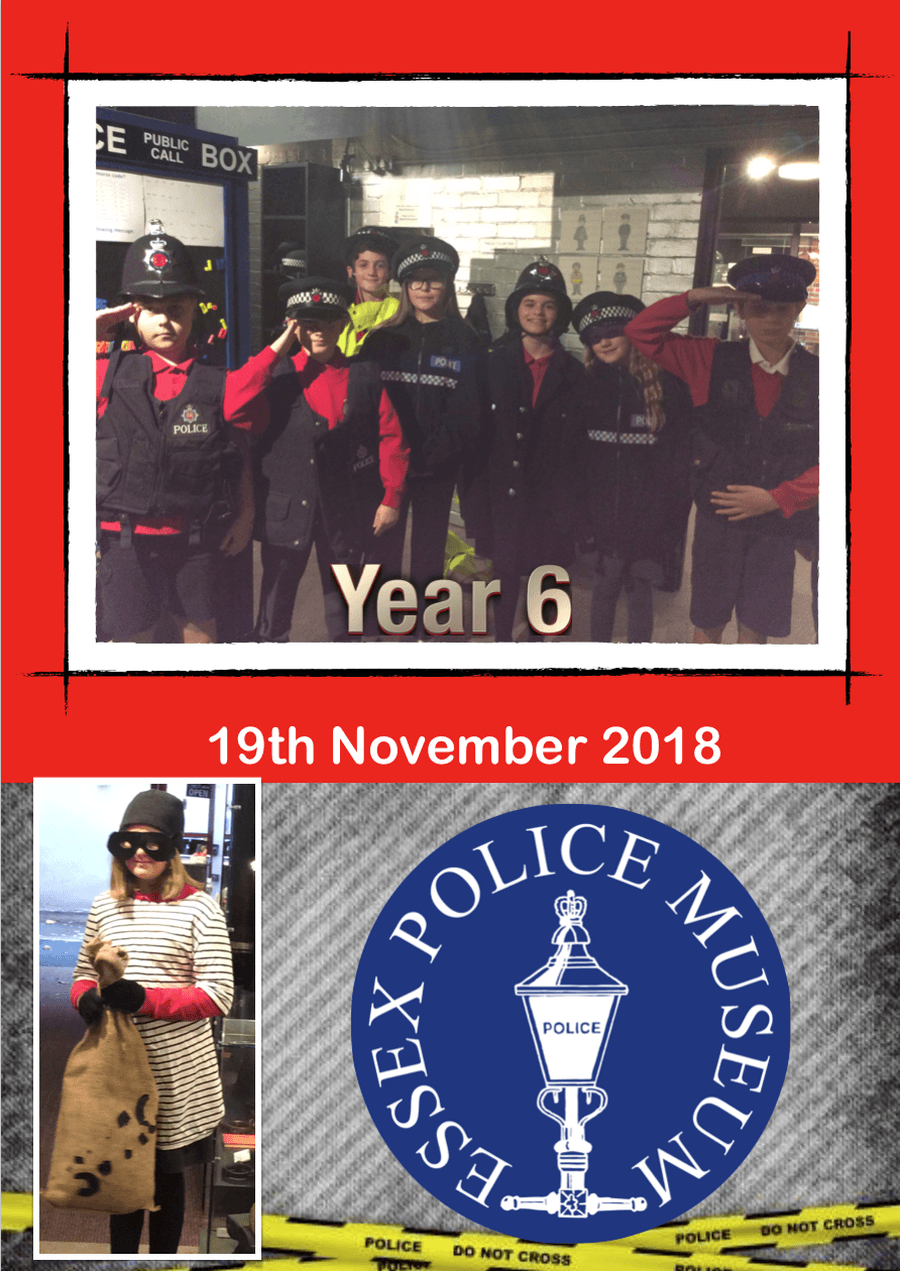 9th November 2018
Our KS2 Pupils attended a Remembrance Service St Mary's Church after morning registration.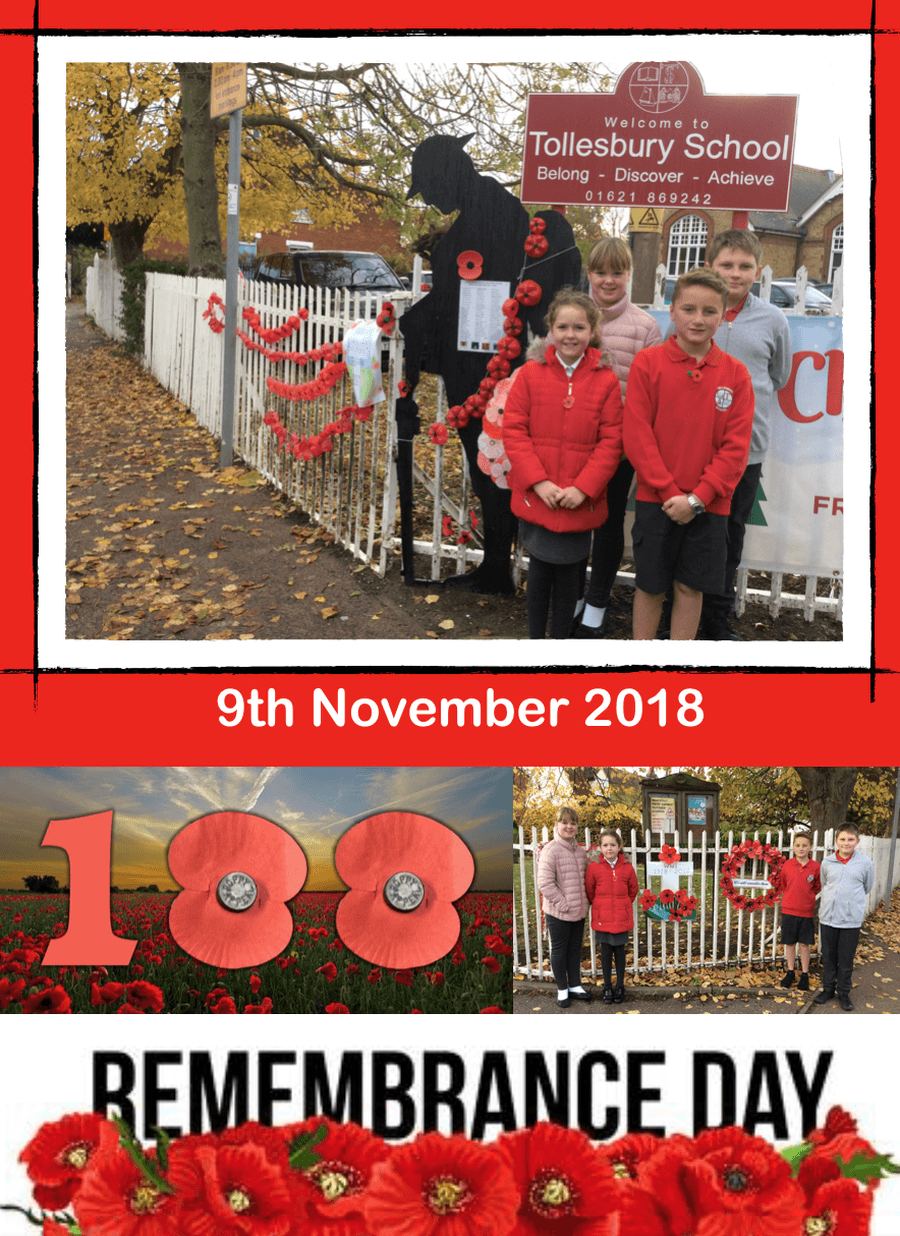 7th November 2018
Once again our children have shown us that Tollesbury's got Talent' as they presented their vast array of talents in the Tollesbury's got Talent show.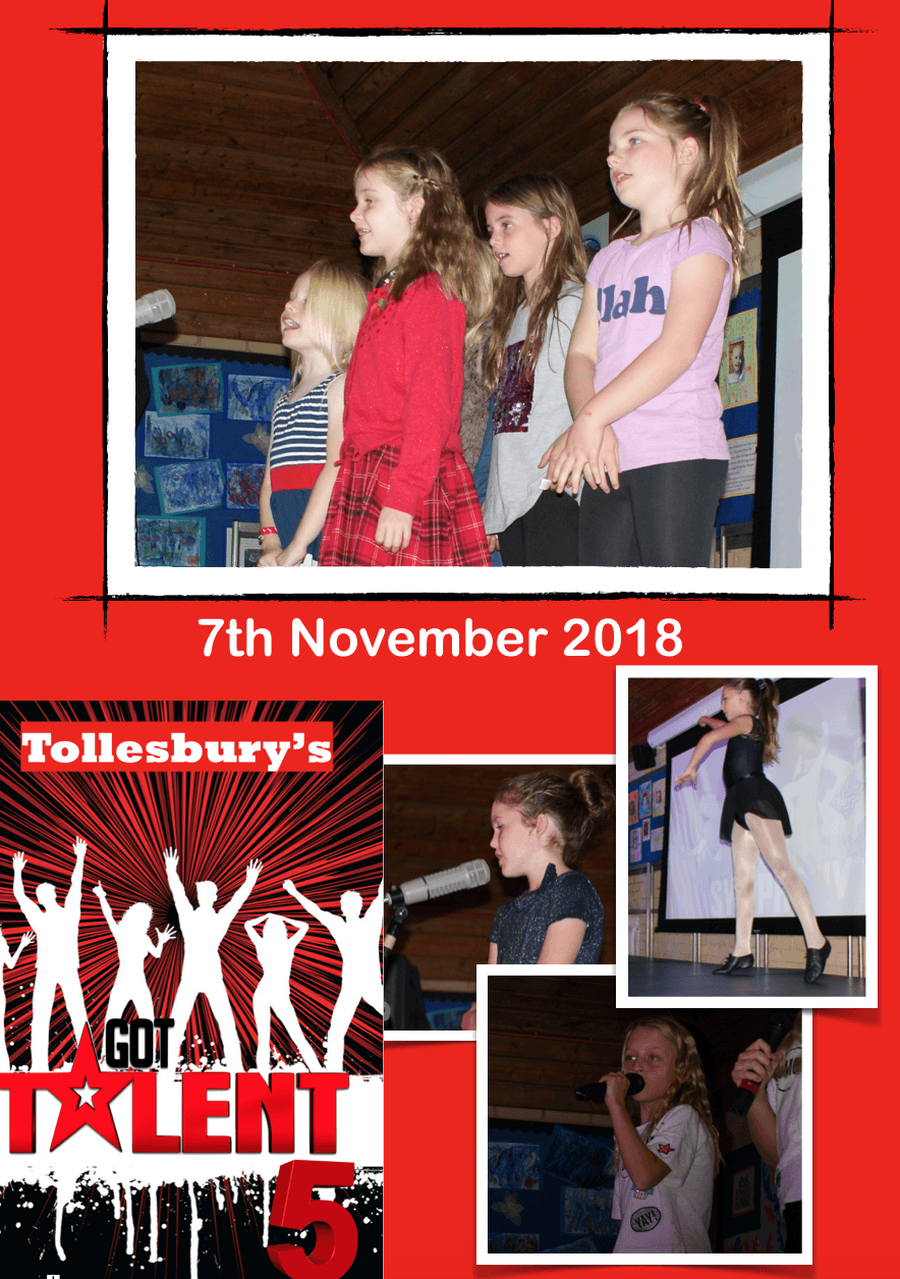 7th November 2018
Year 1 and Year 4 welcomed family and friends in to their classes for a helping hands afternoon where Clay molding was task. All the children had a great time and we hope the adults did too.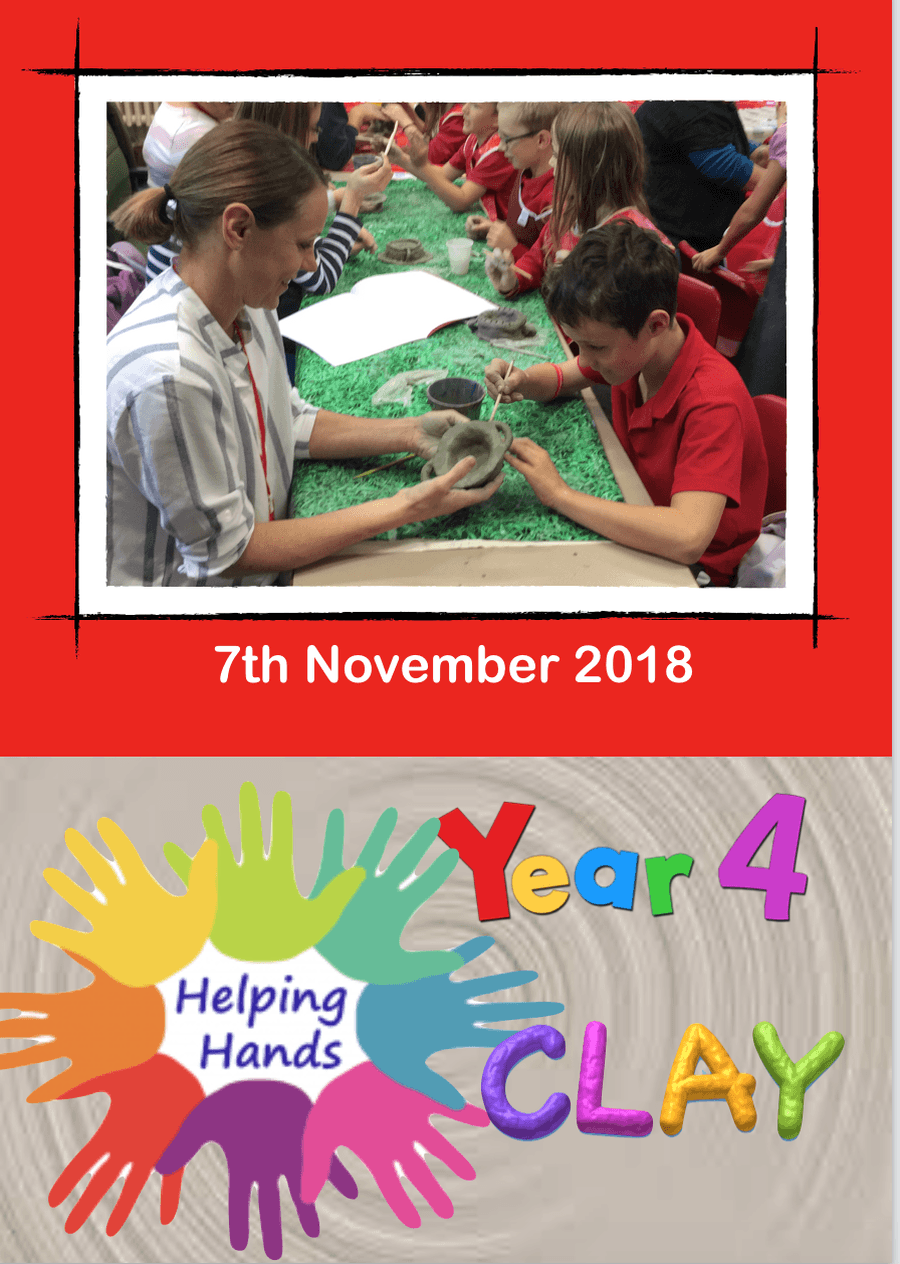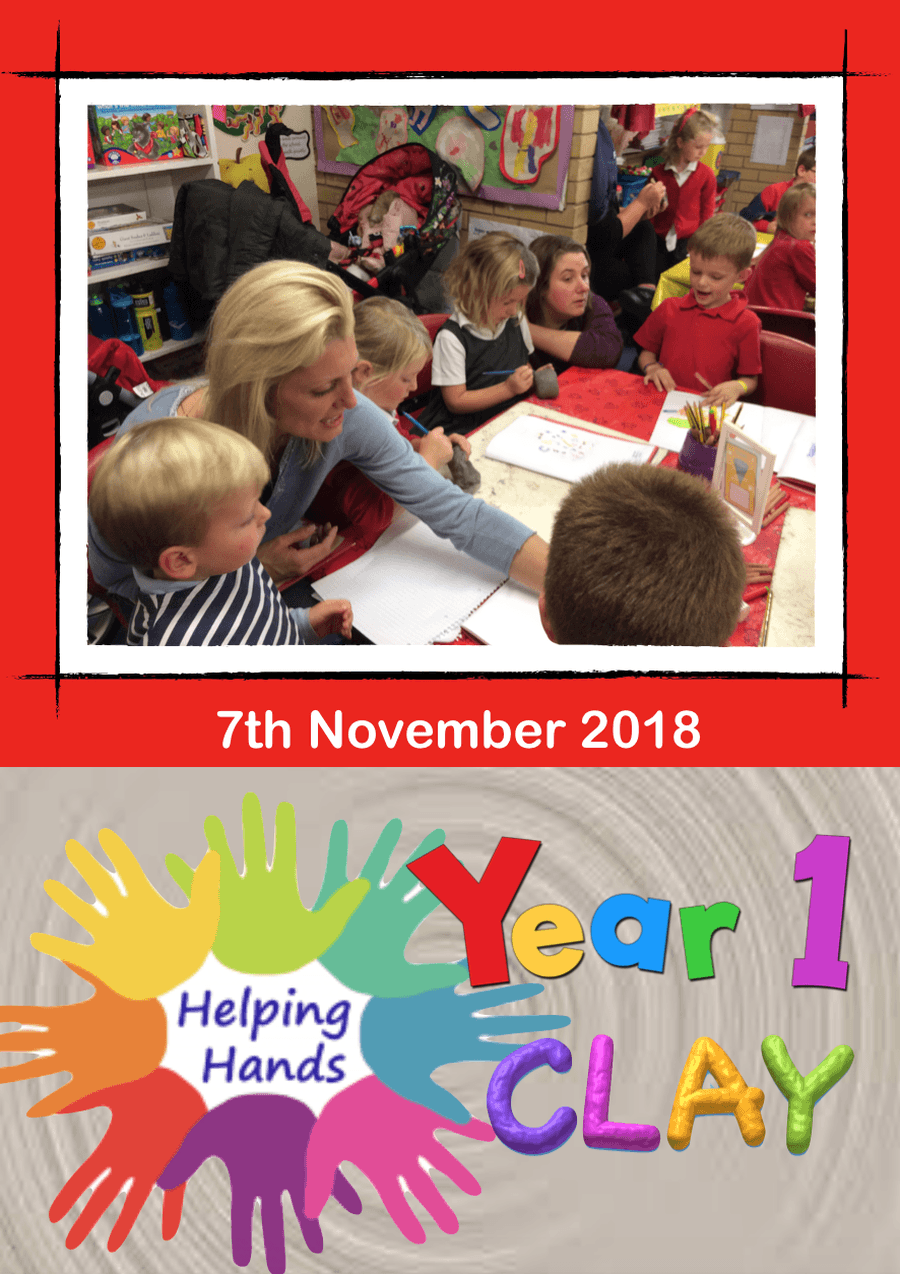 5th November 2018
We held our first Grandparents afternoon Tea. Everyone had a tasty cream-tea provided by Mrs Bowden and the children all enjoyed cookies and squash. We look forward to welcoming more grandparents next week.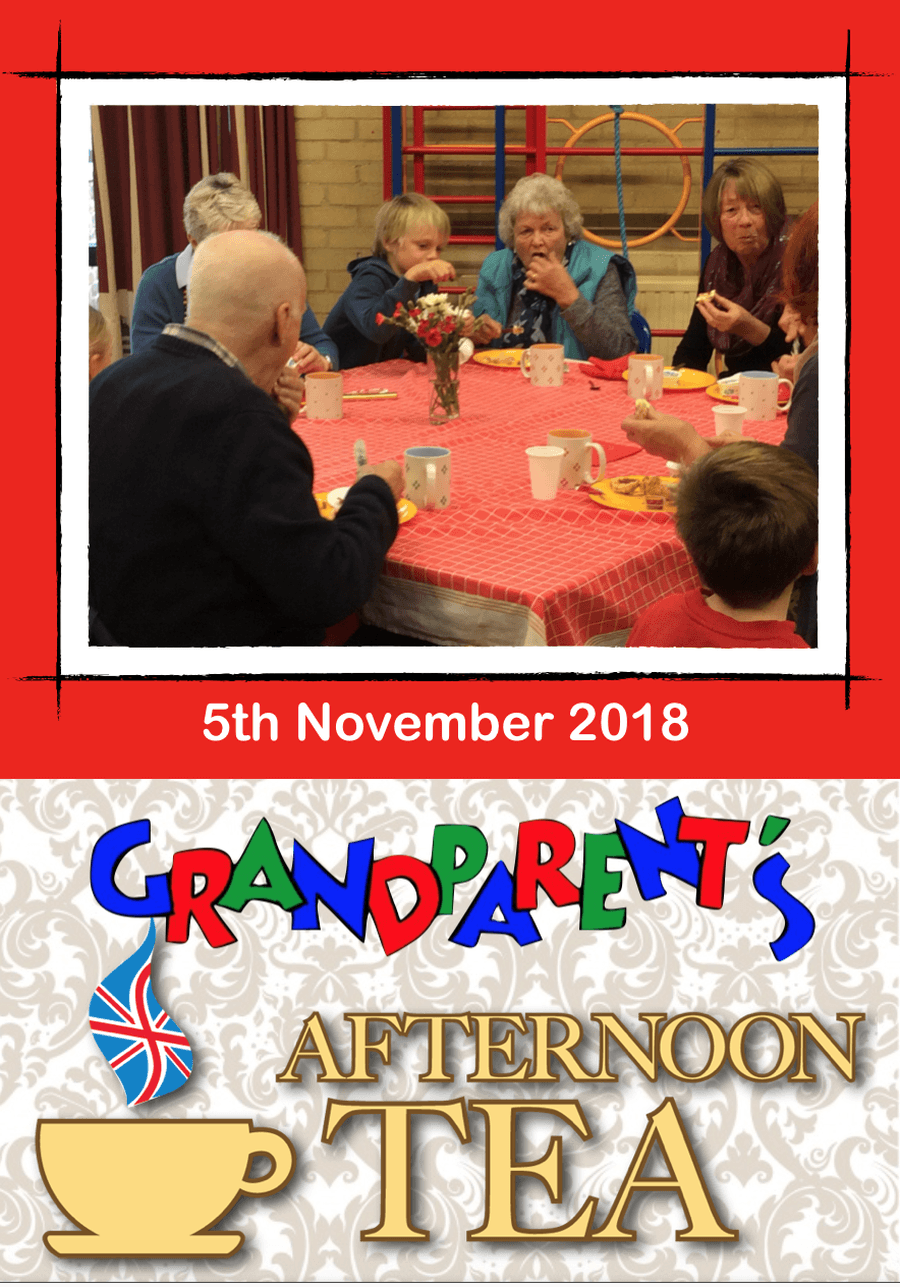 5th November 2018
The whole school took part in a Cheer-leading workshop. All of the children had a fantastic time and thoroughly enjoyed themselves.