Welcome to Banksy class year 6
5-9th July
We have had a fantastic time rehearsing and performing our leaver play to all the other year group bubbles
May
Having a very tasty time making cakes
25th May
Year 6 enjoyed a Maths lesson using the laptop to explore formulae in spreadsheets. They were excellent at solving real life problems using their mathematical and Excel skills
12th April
We used wooden sticks to help with learning the features of nets
17th March
In Geography lessons, we have been learning about the different biomes of the world. We have designed our own 3D models of the biomes and included models of the flora and fauna that can be found there. We also added captions to explain some of the key facts about the biomes
December
We have been getting into the festive spirit this week. Making Christmas bunting to decorate the classroom and created cards to send to elderly people in the community. In addition, we are reading 'A Christmas Carol' by Charles Dickens and learning about Christmas in Victorian times. Not a single "Bah humbug" was heard!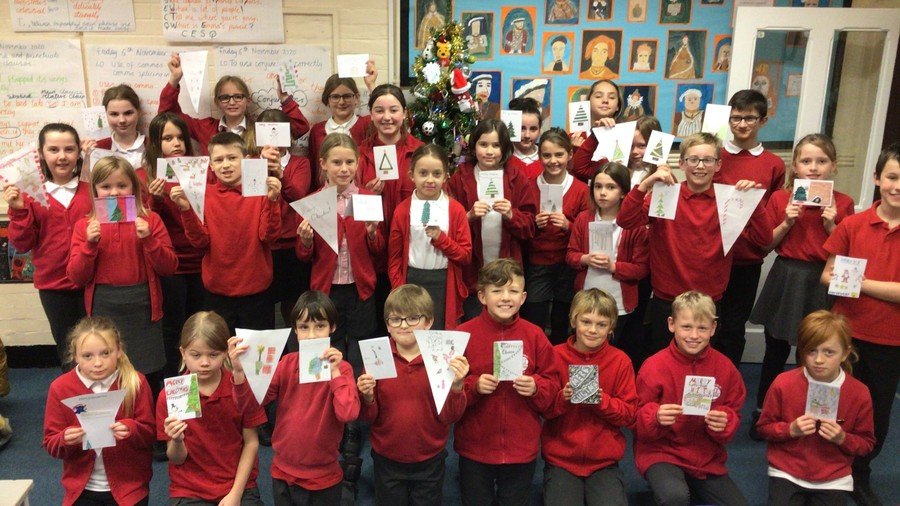 20th November
We took part in a table tennis PE enrichment day with our coach Jamie from Premier sport.
November
We have been working hard creating Stop motion videos.
11th November
Remembrance day
October
Creating Tudor portraits.
17th - 19th May
Our amazing time at Stubbers on our residential trip.