Tollesbury Parents Association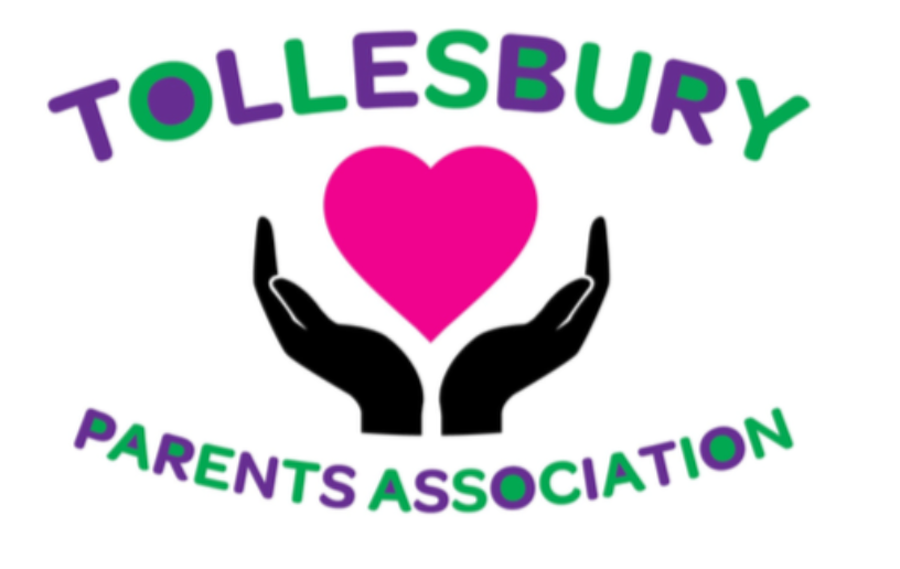 Fondly known as the TPA, we are a group of parents who organise events with two aims. Initially to raise money for items that our school needs but also and very importantly for children and their families to have fun. During the past 12 months we have raised enough to purchase an interactive display screen for EYFS, funded a large part of the new outdoor play equipment, bought new lunch-box trolleys for KS1 and KS2, funded an Interactive board, resources for our nature garden, gifts for our Year 6 leavers and new children in EYFS.
Events include Film Nights, Easter Egg Hunt, Mother's Day Stall, Father's Day Stall, Pancake Race, Penny Race, Christmas Fair and Summer Fair. We are always looking for new ideas and new helpers, and we look forward to welcoming you to Tollesbury School.
You can contact your TPA by using their dedicated email address
TPA Elected Members 2020-2021
Chair - Katrina Bickell
Vice Chair - Helen Clyde
Treasurer - Jacqui Leatherdale
Communications - Kelly Rendell
Secretary - Natasha Clogg
News 2021 / 2022
Hamper Tombola 16th December
The children will be able to bring in their donations for the themed, class hampers, in return for a non- uniform day on Monday 13th December. Tombola tickets can be bought via Pay360 until 13th December, and the draw will take place during the school day on Thursday 16th December. Winners will be able to bring the hampers home with them, with the exception of hampers that include alcoholic prizes. For more information please follow this link.
T-Towels
The children have all drawn a picture of themselves to create this years TPA Christmas tea-Towel. You can order as many of these as you wish through Pay360. They make an ideal Christmas gifts. To view the proof please follow this link
In order to have delivery by Christmas w/c 13th December all orders must be processed by Thursday 11th November. Orders can not be placed after this time.
News 2020/2021
Summer hampers
* You can purchase as many tickets as you wish to be in with a chance to win a hamper. Please click here to see the full details. Tickets must be purchased by 7th July.
*Please follow this link for preview of the hampers that have been created that you may just be lucky enough to win. Thank you to everyone for your wonderful donations.
Penny Race
* Thank you for your support, to see how well you children did please follow this link.
* You can however chose to buy your child additional pennies via Sims Pay, these must be ordered no later than Friday 28th May. Start saving those pennies for the class jar!
* Our annual penny race will be held on 11th June but with a little difference. Unfortunately we will not be able to invite parents in to cheers our classes along or to purchase those all important extra pennies on that day.
* Please follow this link for full details
Easter Egg hunt
* Our annual egg hunt was enjoyed by all. Thank you for showing your support. You can view some of the children taking part by following this link
* Our annual egg hunt will take place this year with a little difference.
* Every class will be allocated a time during the school day, on Friday 26th March, to hunt for their eggs. Each child who has purchased a ticket will be able to exchange their silver egg for a chocolate one back in class. Please ensure you have purchased your tickets via Sims Pay
Christmas hampers
* Another thank you to everyone who donated a gift for the TPA tombola this year and a massive thank you to everyone who bought tickets. The Tombola raised a massive £862. The 46 winners will have been messaged today and have hopefully collected their hampers. Any hampers not collected by the end of term will go to a worthy cause
* You can view our hampers by following this video link
* You can purchase as many tickets as you wish for the Christmas hamper raffle between Tuesday 1st December to Tuesday 8th December. The draw will be made on Friday 11th December. Tickets are £1.00 each payable through Sims Pay.
* Please click here to see full details of this years hamper tombola.
Christmas cards
* Please can you make sure that all orders are returned to the red postbox in the school office. Orders must be returned no later than 9am on Friday 20th November. Any orders received after this time can not be processed. Please make cheques payable to Tollesbury Parents Association.
T-Towels
* Please ensure you have placed your order via sims pay by Monday 9th November. You can view a copy of the proof here