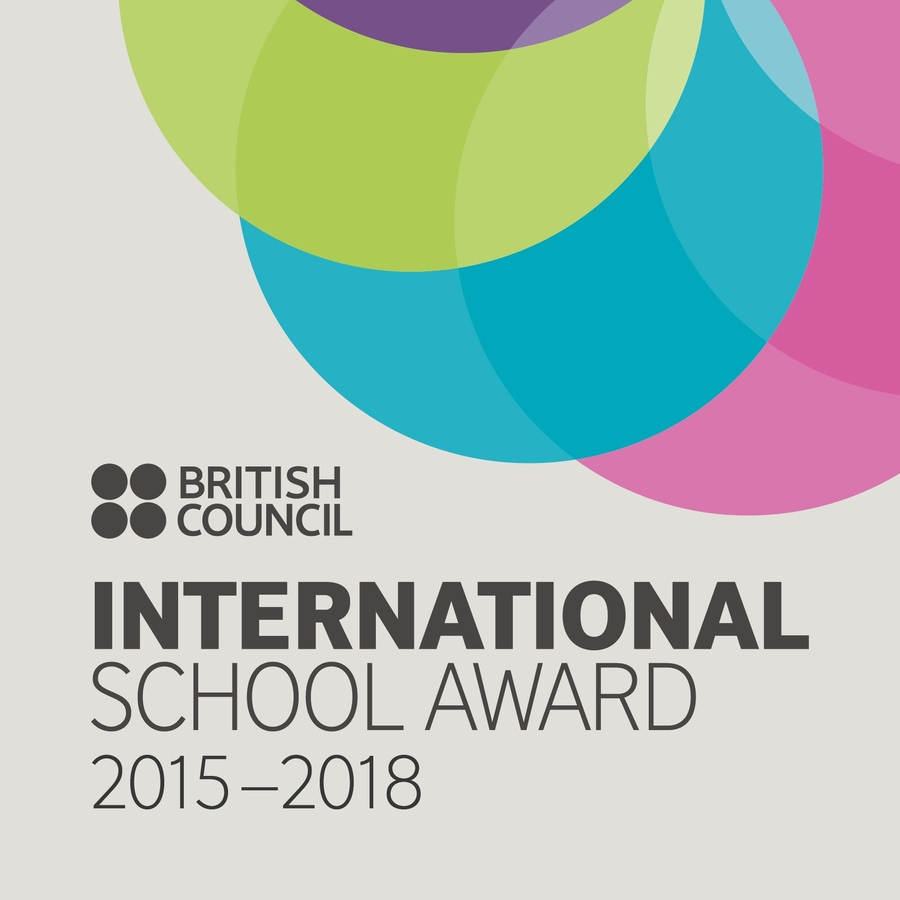 We have been awarded the British Council's prestigious International School Award in recognition of our work to bring the world into the classroom.
The International School Award is a badge of honour for schools that do outstanding work in international education, such as through links with partner schools overseas. Fostering an international dimension in the curriculum is at the heart of the British Council's work with schools, so that young people gain the cultural understanding and skills they need to live and work as global citizens.
News from Catalonia
Summer Term 2 2017 - Here are the latest letters from our friends in Catalonia.
Our link school in Navata, Catalonia has sent this information about their Town's Festival.
Our link school in Navata, Catalonia has sent us a powerpoint of areas of their school.
News from the New Hope Children's Centre in Kenya
October 14th 2014. Cecelia from the New Hope Children's Centre came into school to give us an update on the children who live in the centre. Last year our fundraising cheque was used to buy uniforms for the children to go to school. This year the £475 cheque presented by representatives of the School Council, will be used to purchase meals for the children who live in the children's centre. We were told that 60p buys three meals a day for a child.
We were told how the children celebrate their birthdays with cake and how the nurse visits them 5 days a week to make sure everyone stays healthy.
We will be soon holding a 'Bring and Buy' sale to kick start our fundraising for the coming year.
If you would like more information about the New Hope Children's Centre you can visit the Hand in Hand charity page at www.hihand.org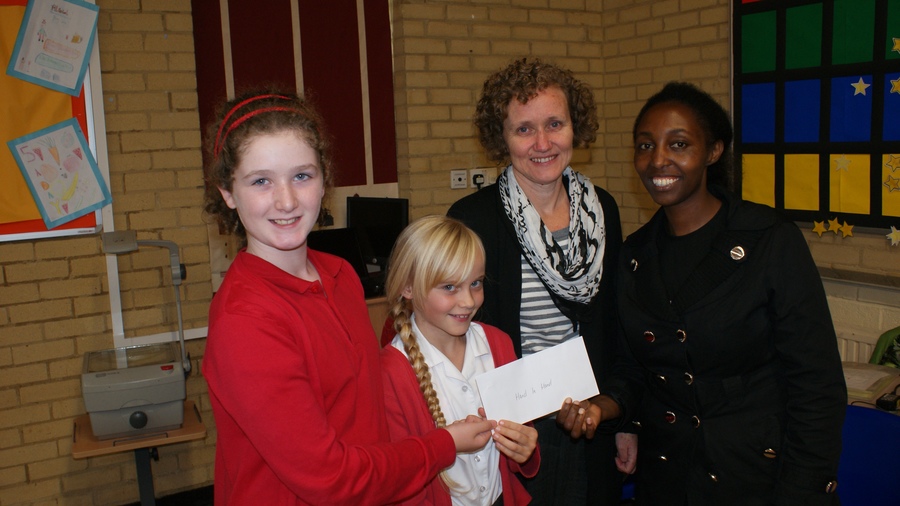 Roc and Sarah who are pupils at our link school in Navata, Spain, spent the morning with Optimist Class (Year 3). During their visit they saw the Year 5 and 6 performance of Robin Hood. In September, we will write to our international link school and tell them about our play and the traditional tale of Robin Hood.